Over the years, Fountain Hills has become quite the hub for people interested in showing off their cars. The largest of these, the Concours in the Hills, is coming back to the Fountain Park on February 12th.
From its humble beginnings with 220 cars and under 5,000 estimated spectators in 2014, Concours in the Hills has massively expanded. During their 2020 event, Concours boasted over 1,000 cars and upwards of 30,000 visitors. The 2022 event will see the entirety of the Fountain Park completely taken over by fancy cars of all makes and models.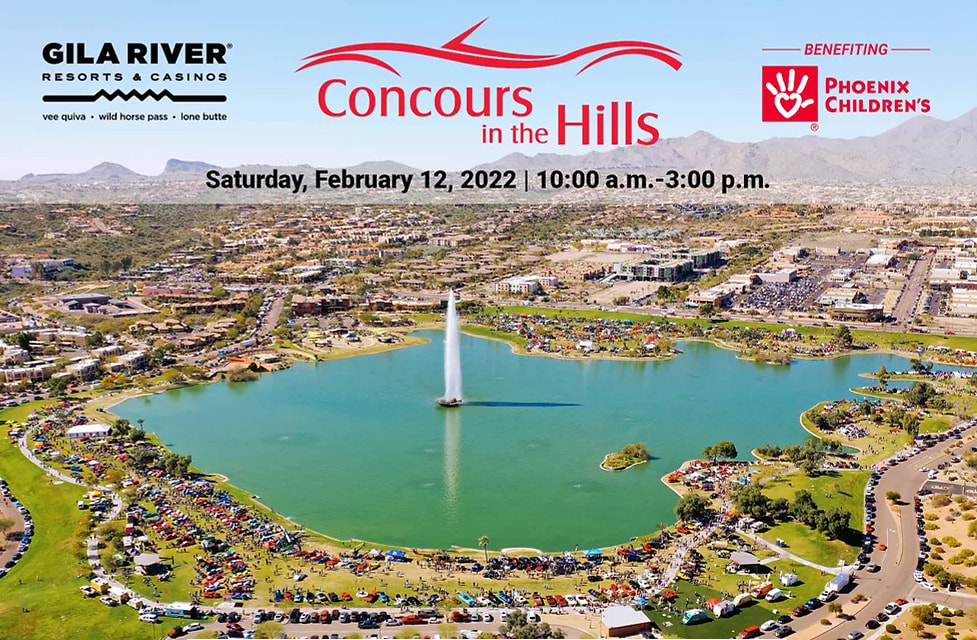 The Park will be split into sections based on the continent of origin, make, and model. Some of the cars are predicted to be worth upwards of $10 Million.
There are always a few twists at each Concours event. Famous race drivers, surprise displays of brand-new Ford GTs, and military helicopters are just the icing on the cake at the Fountain Park in the past few years.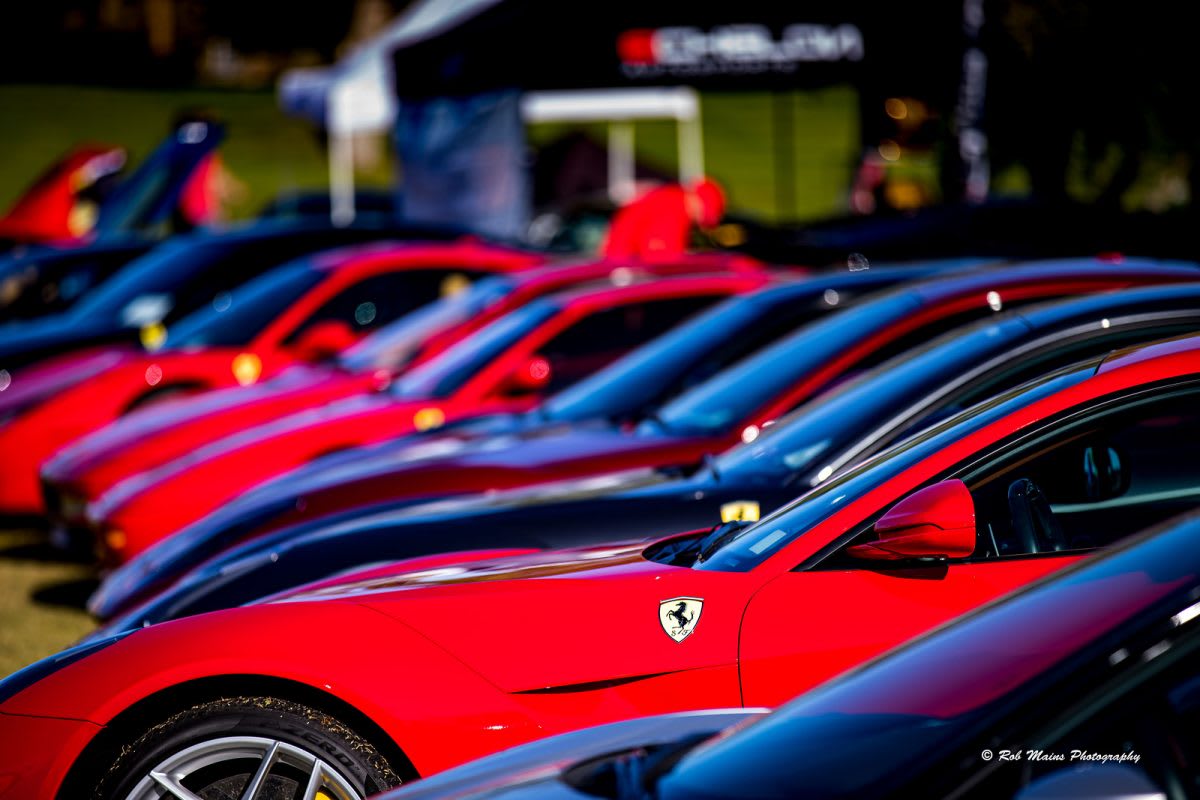 According to Peter Volny, the event's lead organizer, this year there will be at least six military helicopters provided by the US Marine Corps and US Army, along with civilian helicopters. Special guests will feature renowned racecar drivers, including two-time Indie 500 winner (and former Fountain Hills resident) Arie Luyendyk.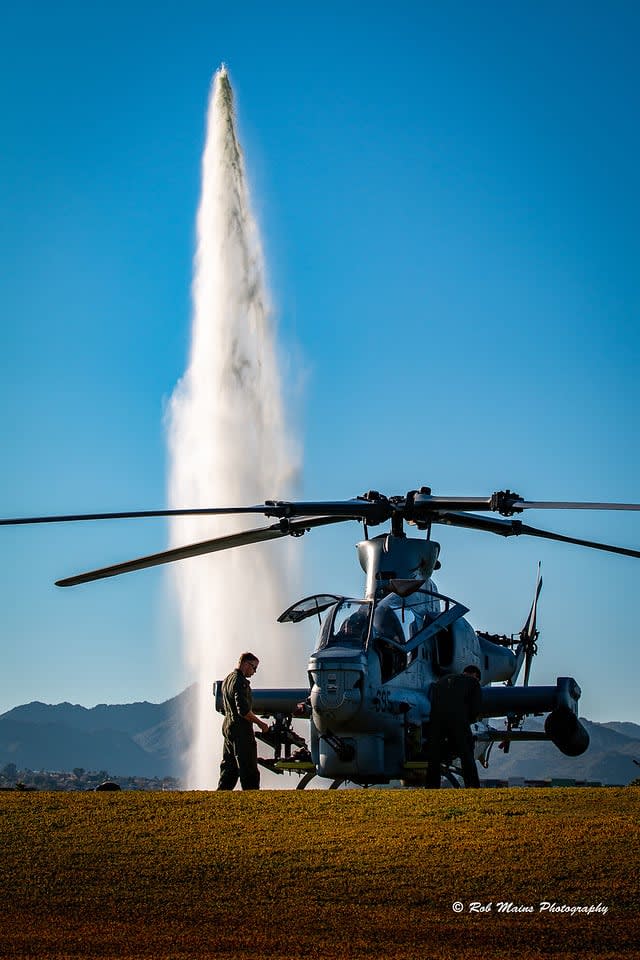 Concours in the Hills emphasizes that it's not a formal "white gloves" Concours. Everybody is welcome to come browse the huge selection. Food trucks of all sorts located around the Fountain Park will make sure nobody's admiring cars on an empty stomach.
Entry to the park during Concours is free for everybody to attend, though through sponsorships and donations the event benefits the Phoenix Children's Hospital. In fact, the 2020 event raised $262,000 for the hospital. As this is being written, the 2022 Concours has already raised upwards of $300,000. 100% of proceeds go to Phoenix Children's Hospital.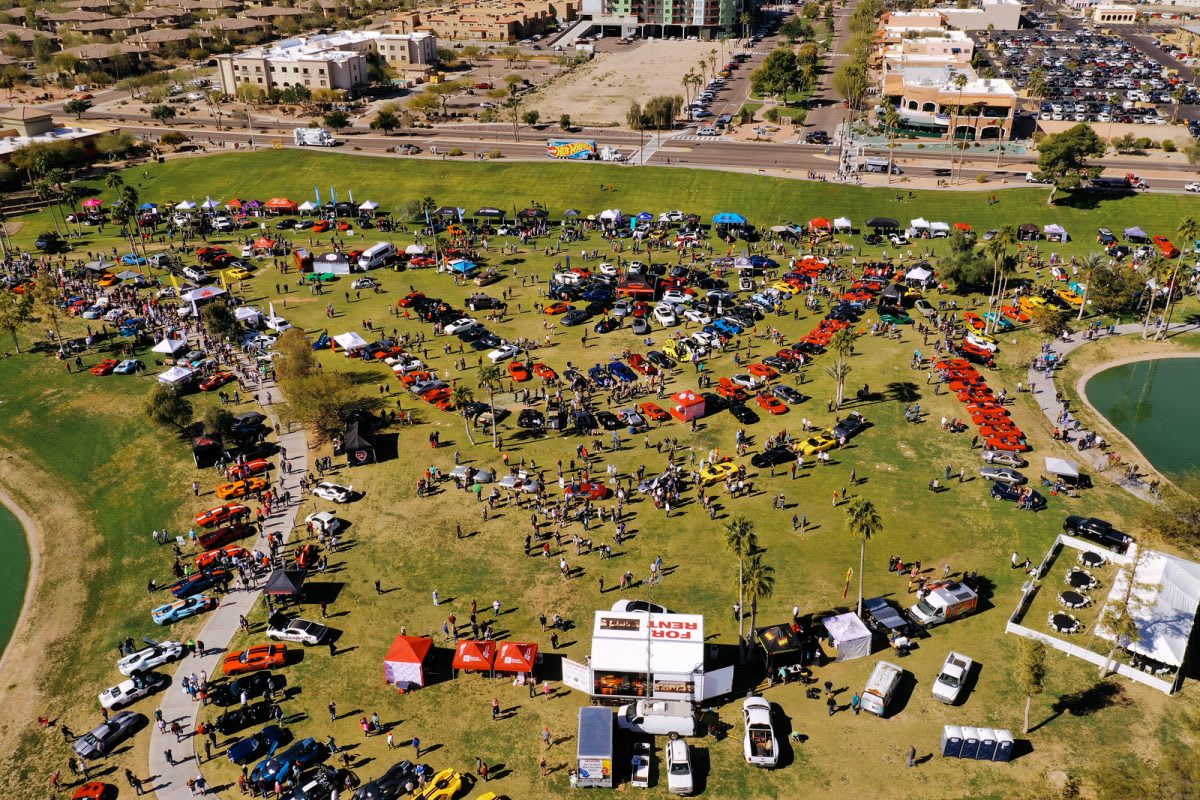 For more information about how you can get rolling to the 2022 Concours in the Hills, go to
Concoursinthehills.org
.