We have become a global society with the freedom and ease of visiting countries around the world. We love to get closer to places from ancient history, experience other cultures, taste their foods, and visit their unique places.
Being stuck in the same scenery for more than a year can certainly turn up the itch to travel again. Since that is not realistic quite yet, there are a few places in Arizona where you can experience another culture for an afternoon. Be sure to check websites before planning your visit.
1. IRISH CULTURAL CENTER

The Irish Cultural Center's property features unique structures that will take you back in time in Ireland. The traditional Irish Cottage is modelled after a rural farmhouse with authentic Irish furnishings. The An Halla More, or Great hall, provides space for ceilis, dance lessons, workshops, celebrations, and more. The three-story McClelland Library resembles a traditional 12th century castle. It houses Irish books and publications and a genealogy research center. Enjoy the historic, artistic, and cultural exhibitions.
2. JAPANESE FRIENDSHIP GARDEN
The Japanese Friendship Garden was created in 1987 to cement the bonds of friendship between the Sister Cities of Himeji, Japan and the City of Phoenix. The garden has a traditional Japanese hide-and-reveal design that allows visitors to stroll the curved paths to discover intentionally hidden views of the landscape. It includes a lake with koi fish, a stream, a waterfall, Japanese sculptures, and carefully selected vegetation. The decorative features and thousands of hours of design guidance for construction were gifts from the City of Himeji. It is a beautiful and serene garden in the heart of Phoenix. It offers educational and artistic programs to help visitors celebrate the rich history and culture of Japan.
3. HEARD MUSEUM

Founded in 1929, the Heard Museum has gained international acclaim as one of the best places to experience the myriad cultures of the American Indians of the Southwest. It is known for its spectacular exhibit galleries, educational programming, and festivals. Its dedicated advancement of American Indian art presents the stories of the indigenous people from a first-person perspective.
4. TUMACACORI NATIONAL HISTORICAL PARK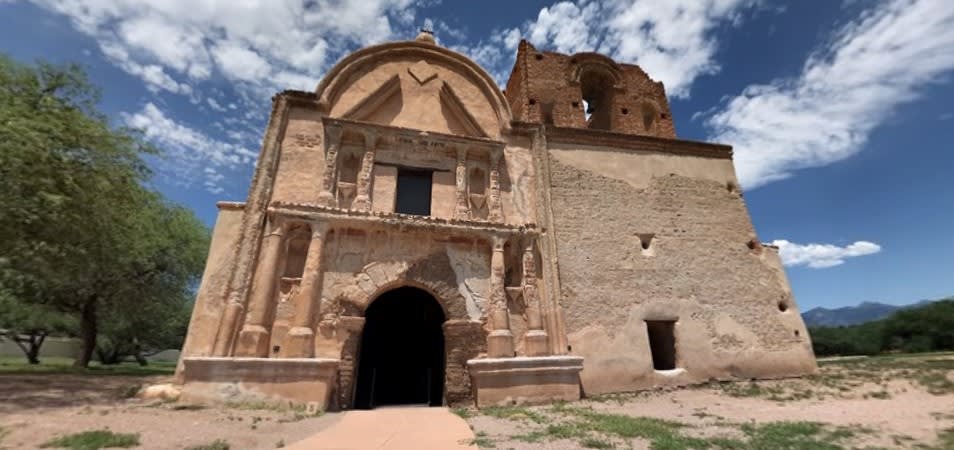 In the Santa Cruz River Valley south of Tucson, the ancient O'odham, Yaqui, and Apache people met and mingled with European Jesuit and Franciscan missionaries, settlers, and soldiers. Sometimes they met in conflict and sometimes in cooperation. This park will take you down the timeworn paths to discover the vibrant cultures and traditions of long ago.