Whether you're a first-time home seller or an experienced one, there are tricks that will help you get your home noticed and sold at the right price.
Find the right agent. Your agent can make or break your sales process. You need an agent who is well-informed about the market, who constantly monitors the multiple listing service (MLS), and who knows the comps of your neighborhood. She should be tech-savvy with many tools in her pocket.
Choose the right price. A good agent will research to find what your home is worth. An overpriced home will sit on the market for too long. A slightly underpriced home could bring in multiple bids, driving up the price above what you expected. A savvy agent will know how to price your home in the current market.
Go easy on the upgrades. Fixing obvious issues throughout the house before selling always pays off. Repair broken fixtures, add a fresh coat of paint, fix leaky faucets, and clean the carpet and grout. Huge home improvement makeovers do not guarantee you'll make your money back. Ask your agent what makes sense for your home.
The kitchen, the kitchen, the kitchen. You've heard it's all about location, location, location, but keep in mind that you are selling your kitchen more than you are selling your house. While it could cost a few thousand dollars to replace your countertops, a buyer may ask for $10,000 off the selling price if your kitchen looks outdated. The fastest and most inexpensive updates include painting a neutral color and new cabinet hardware.
Depersonalize your home. The goal is to help potential buyers imagine themselves in your home. Remove one-third of your belongings to help the space breathe. Pack up your family photos, collections, and keepsakes. Ask your agent about using a home stager to help you maximize the use of your space and give your house the right feel for showings.
Highlight storage. Every homebuyer is watching for storage options. Remove half of the items in your closets and drawers and organize the rest. Buyers will peek in those areas, so give them the impression that there is plenty of storage.
Let the sunshine in. After location, good light is the one thing that every buyer cites they want in a home. You can maximize your lighting by pulling drapes all the way open, cleaning the windows, and trimming shrubs or trees that darken the inside of the home. Optimize indoor lighting and add lights to gloomy corners. Be sure it has a bright and cheery feel.
The first impression is the only impression. Buyers will judge your home before they walk through the front door, no matter how good the interior looks. You can typically get a 100-percent return on the money you put into your home's curb appeal. Add a small bench, a vase of fresh flowers, and even a plate of cookies in the entryway to welcome potential buyers. Remove your pets, their food dishes, and litterboxes before showings. Keep it in tip-top shape so you can be ready for showings at a moment's notice. Keep dishes clean and put away and make sure the bathrooms are sparkling.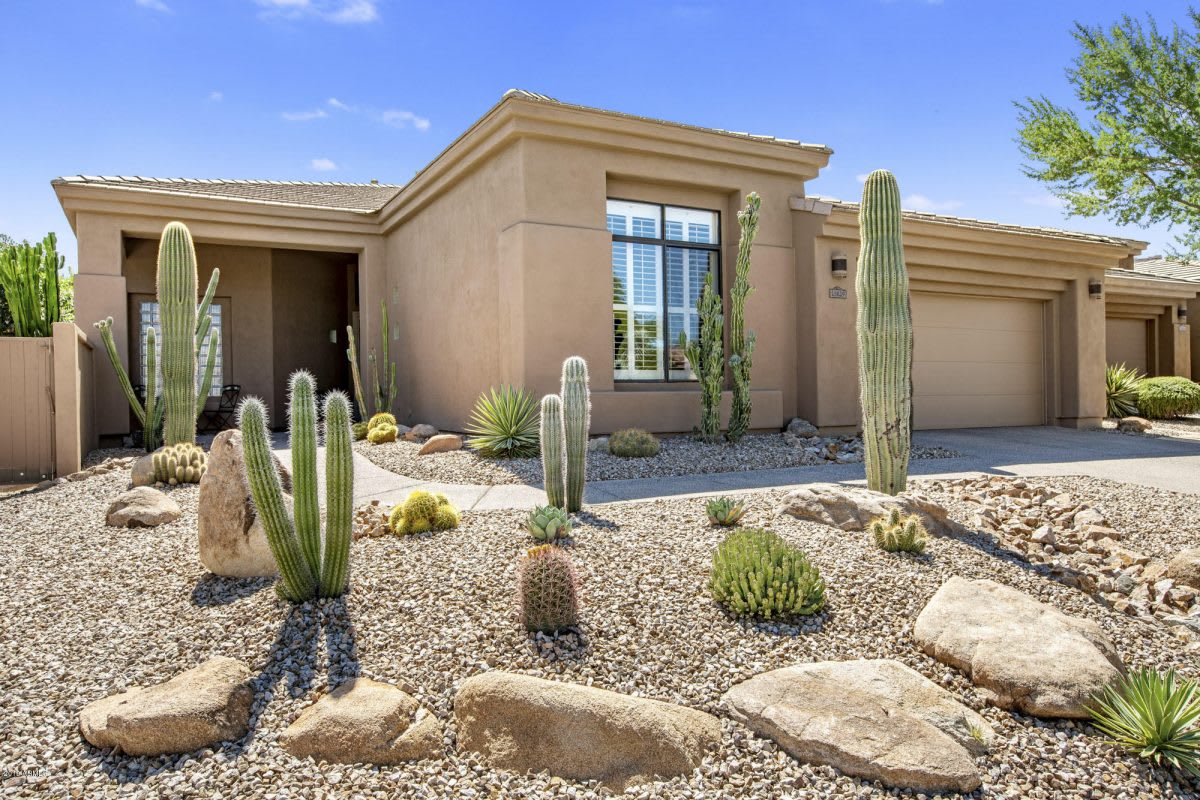 The Sonoran Lifestyle Team at RE/MAX Sun Properties can help you understand what will position your home to appeal to buyers. If you are thinking about selling, give us a call at 480-837-1331. We'll help you understand the process and get you started on the right foot for getting your home sold.