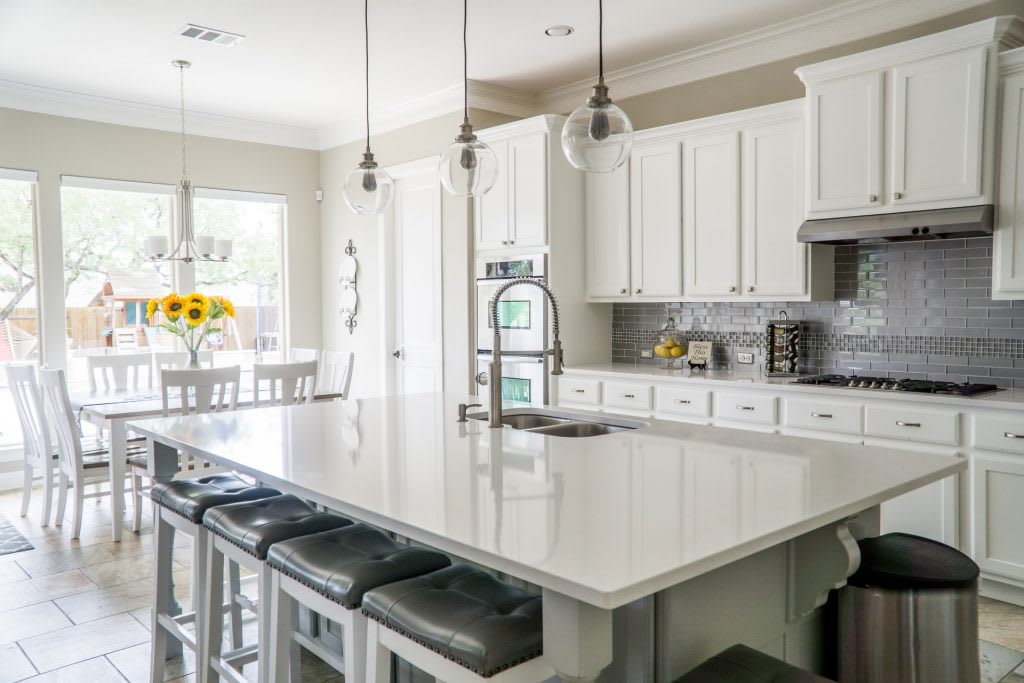 The two rooms of the house that buyers inspect and judge the most are the kitchen and master bath. If you have plans to remodel or make some upgrades, take into consideration some of the hottest features that sell.
Quartz Countertops
Granite, quartz, and marble countertops are all great choices for any home. Today, quartz is getting a lot of attention. It is more durable than granite and marble and is virtually stain resistant. There is less maintenance since it does not require regular. It is also less expensive and can be more environmentally friendly if sourced and fabricated in your region. Quartz mimics the look of natural stone yet can be customized for appearance.

Open Concept
With the downturn in formal dining, most homeowners find the open concept to be a better fit for sociable living. Eat-in kitchens and bar stools at islands allow for social family meals. With the trend of downsizing, an open floor plan makes the living space feel larger and allows for more movement. It also increases light and gives a better view and connection to the outdoors.
LED lighting. LED lights are no longer the chilly and unfriendly option for living spaces. Newer technology gives us a warmer color temperature for a softer indoor look. They are energy-efficient and can last a lifetime, which means you may never have to replace those hard-to-reach bulbs again.

Clean-line Design
Gone are the days of chunky or ornate molding and sculptured features. Today's homeowners look for simple, clean lines. Shaker-style cabinets continue to be popular and smooth, sleek handles are the trend. Simplicity is the key in today's kitchens.

Wood(like) Floors
Although wood floors are popular in other parts of the house, they usually aren't a choice for the kitchen where they come into contact with water and food. But with today's ceramic tiles that look like wood planks, more homeowners are opting for the wood floor look in their kitchens.

Stainless Steel
This is a popular feature that is not going away soon. They are sleek, modern, and fit every design scheme. Today's stainless steel comes in a variety of tones, including darker versions.
Integrated appliances. Unlike built-ins that fit flush with cabinets and countertops without hiding them, integrated appliances are designed to "disappear". Refrigerators and dishwashers especially tend to get this treatment, but hidden stove hoods and under-counter microwave drawers are also growing in popularity.

Fewer Upper Cabinets
Homeowners are opting for less visual clutter and going for fewer or no upper cabinets. This gives a lighter feel to the kitchen but is also desirable for better accessibility for all ages and stages of life.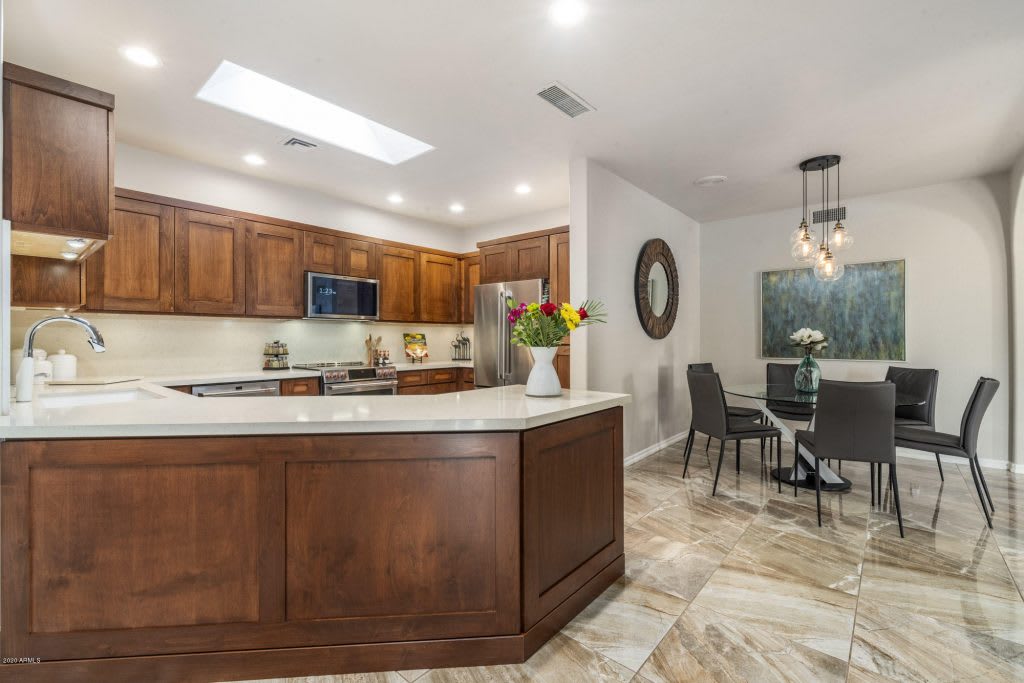 If you are planning a remodel or update to get more from the sale of your home, be sure to consider your neighborhood and the kind of buyer that would move there. You don't want to overdo it and make it the most expensive house in the neighborhood.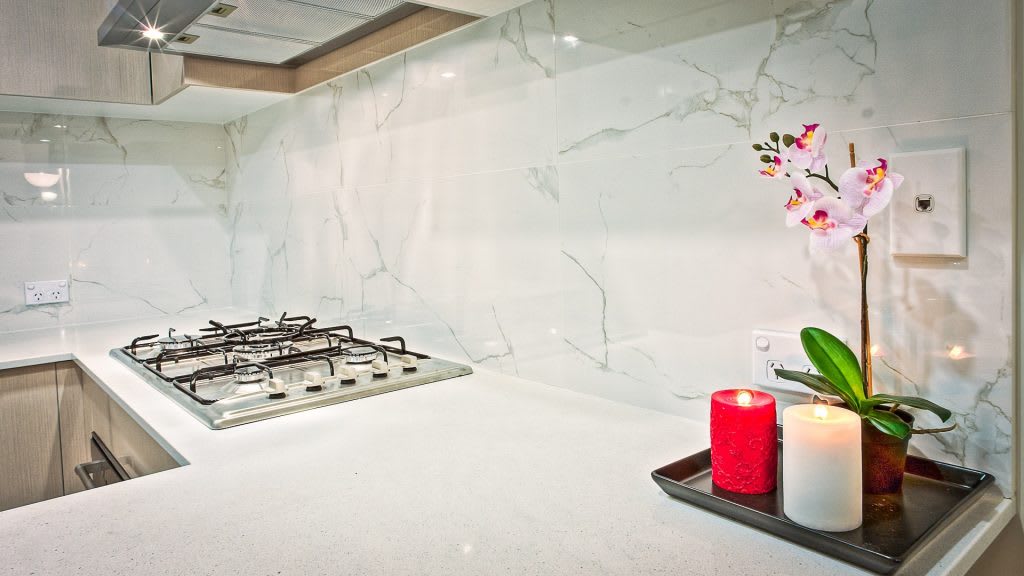 Ask our team of experts to help you check comps on other homes to see what kitchen features they have, then decide which of these trends are suitable for your home.