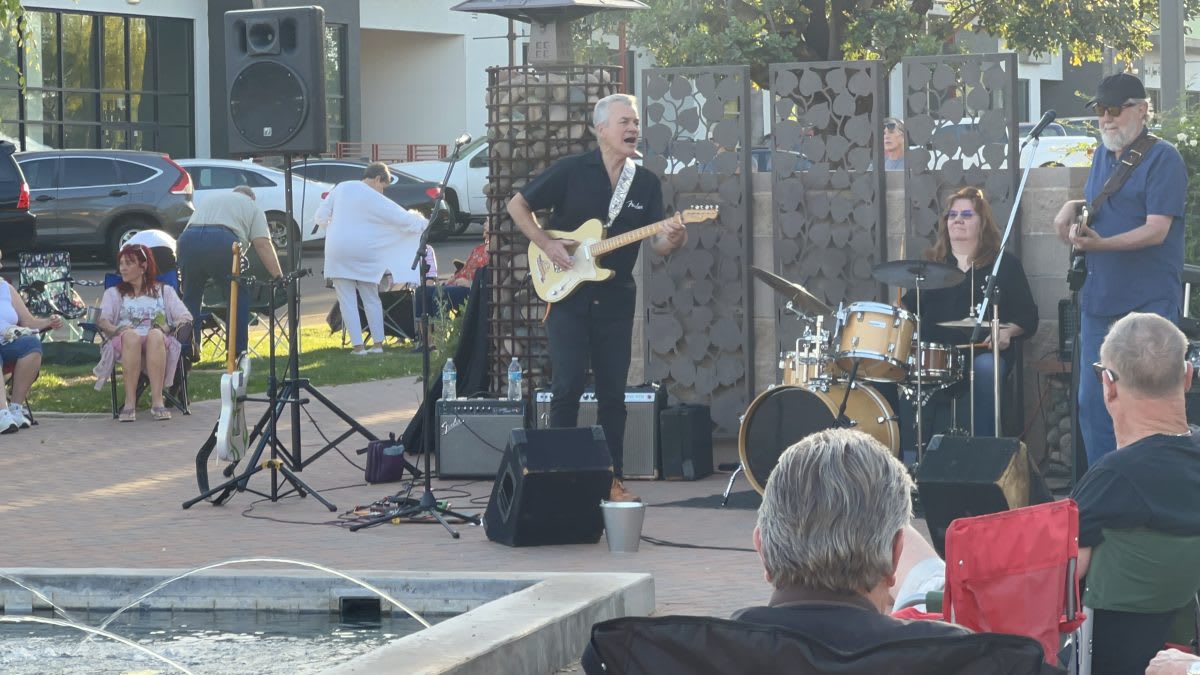 The Chuck Hall Band performing on April 28th, 2022.
The night of April 28th, 2022 saw the final night of three Concerts on the Avenue for the spring. This series of events has become a tradition, taking place on three evenings in November and three evenings in April every year.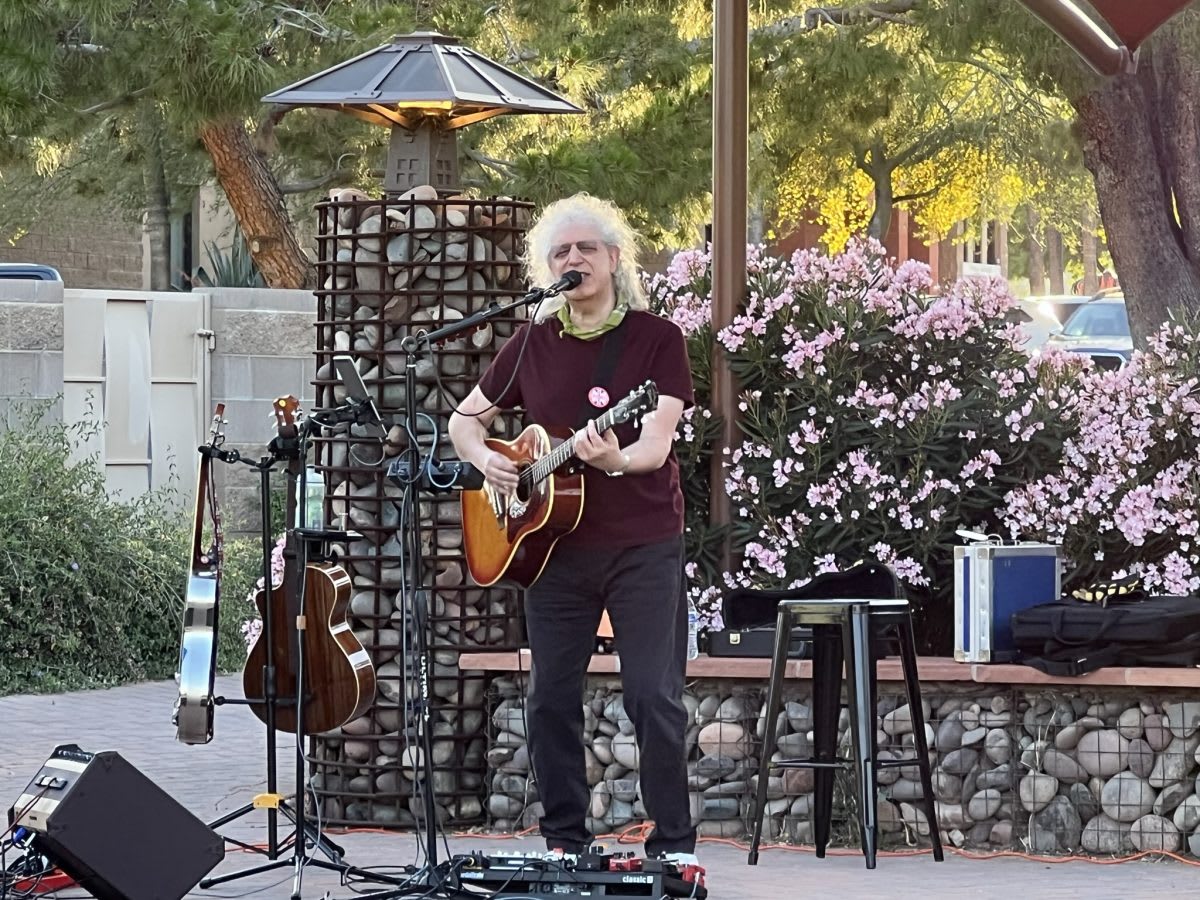 This spring's concerts had a great showing, with hundreds of people gathered around the two performances happening on either side of the Avenue of the Fountains.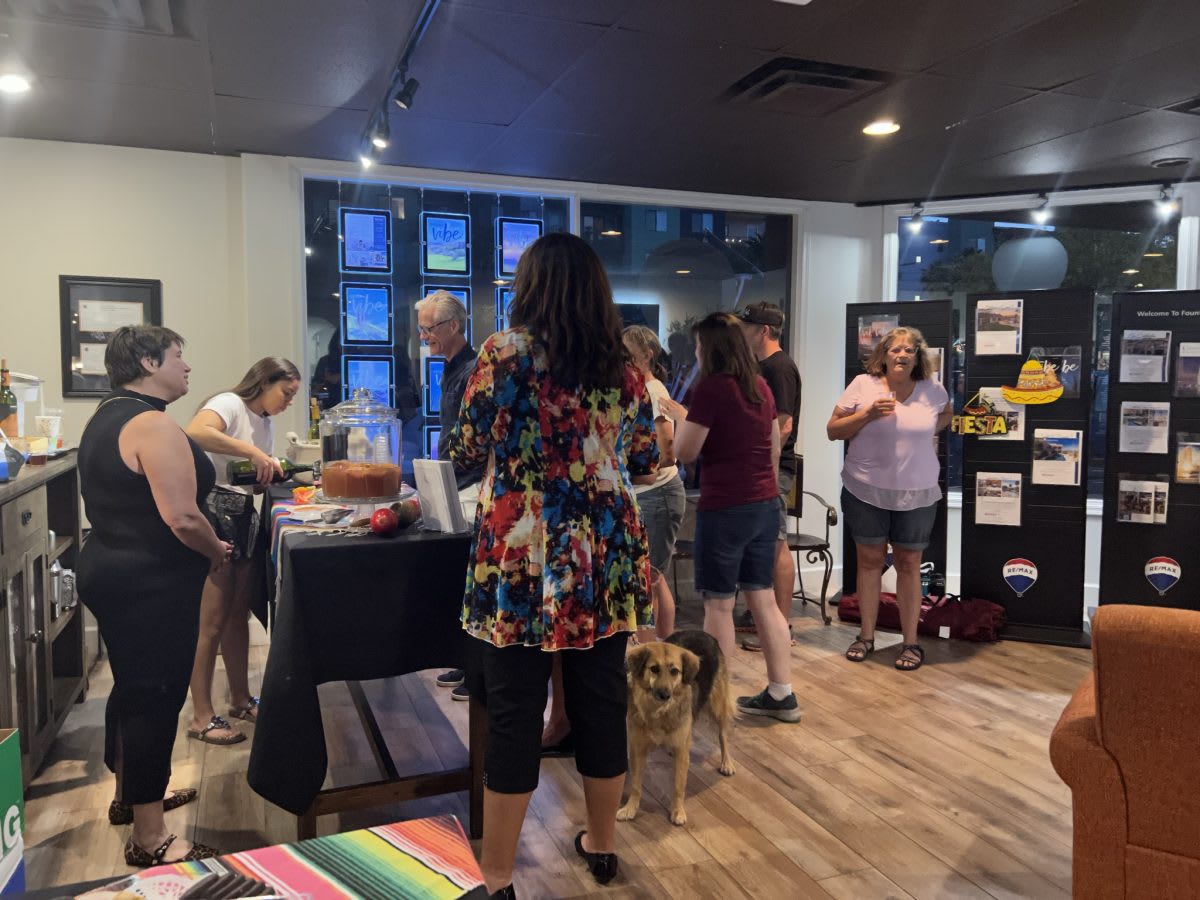 Some played cornhole and hula-hooped along the green, others came to our office for charcuterie cups and SonoraRitas. Overall, everybody had a blast spending time with friends and family at this free event.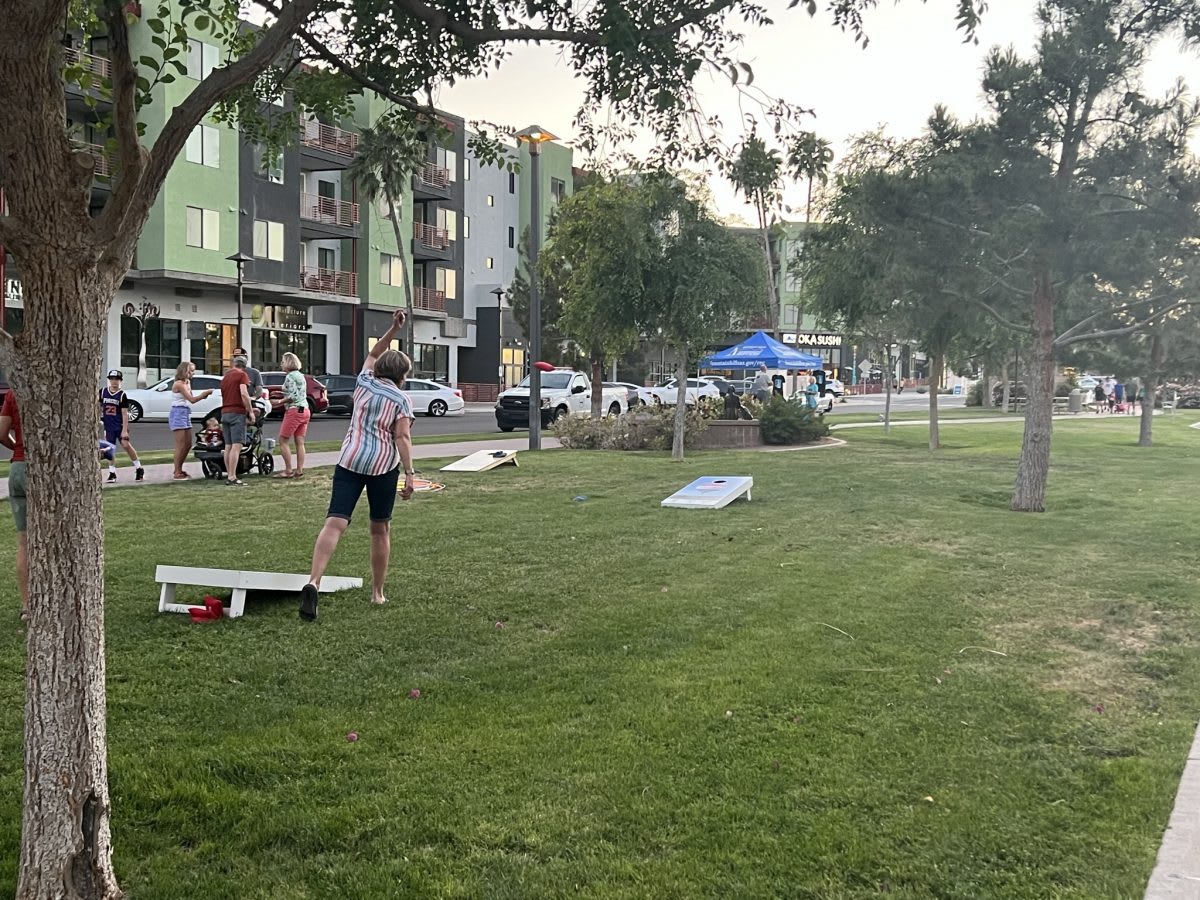 The Concerts will resume in November after the summer heat subsides.