April is the month of music in Fountain Hills! After beginning the month with the huge two-day party that is the Fountain Hills Music Fest at the Fountain Park, the nearby Avenue of the Fountains is home to the Concerts on the Avenue series for the three following Thursday evenings.
Businesses on the Avenue typically stay open late to accommodate the crowds during the Concerts, which run from 6:00 PM to 8:00 PM on April 14th, 21st, and 28th. The Sonoran Lifestyle Team's office is no exception to this, providing popcorn and drinks to guests and clients. The April evenings will be perfect for putting out a picnic blanket or some chairs and enjoying the music on the grass of the Avenue's median.
Notably, two performances typically happen at a time. Solo performances take place on the west end of the Avenue between the Town Hall and Sami Fine Jewelry. Bands perform down at the fountain courtyard in the median next to Sofrita. The performers are listed below.
April 14th:
Solo: Dave Clark
Band: Copper State Blues Band
April 21st:
Solo: Brady Lillie
Band: Lucas Brown and the Nights Watch
April 28th:
Solo: Ritchie Fliegler
Band: Chuck Hall Band
Many of the musicians and groups performing in the April series have performed in previous series or at other local venues, so you'll likely see some familiar faces. There will be representations from several genres of music, so there will be something for everybody to enjoy.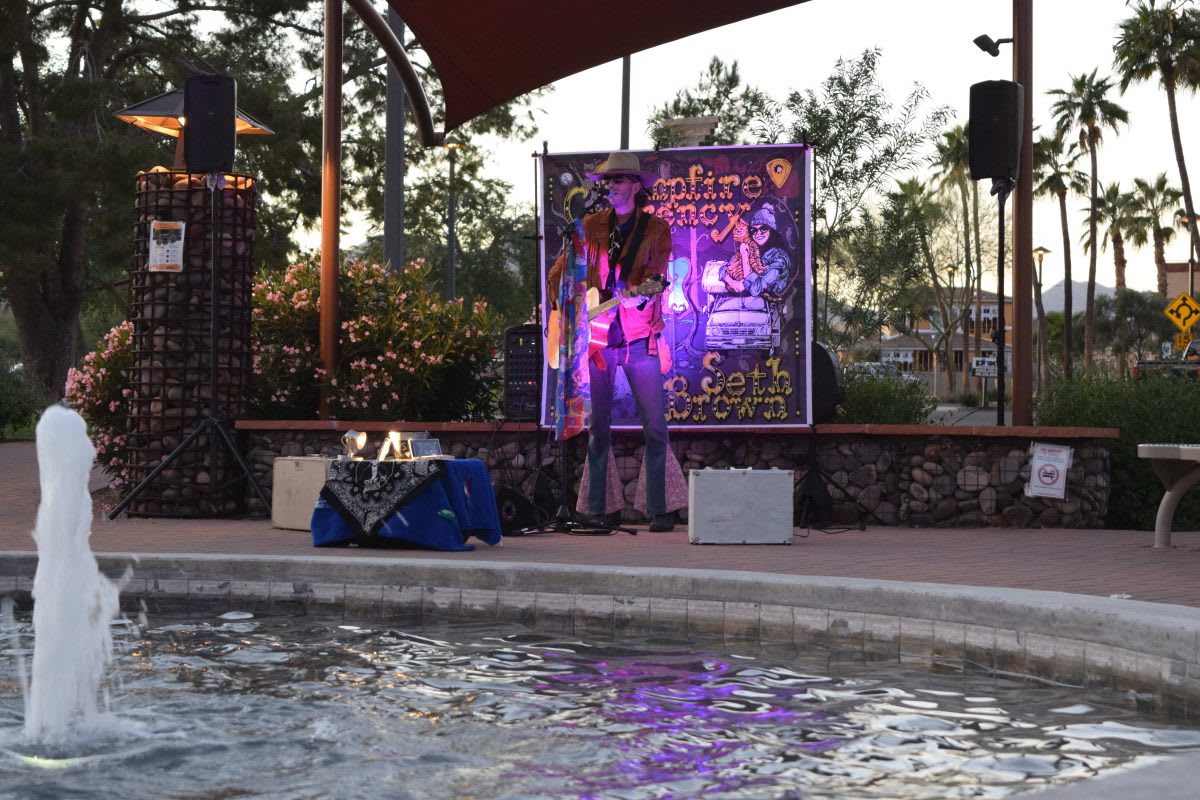 We are proud to be the sponsors of the Concerts on the Avenue yet again. The concerts are totally free to attend, as always, and we're looking forward to seeing you there! To learn more about this April's Concerts on the Avenue, head to
fountainhillsaz.gov
.