Get ready to experience the magic of dance under the open sky! The enchanting beauty of Fountain Park will serve as the backdrop for a captivating evening of ballet as "Ballet Under the Stars" takes center stage on Thursday, September 28th at 7:00 PM. This free, family-friendly event promises an unforgettable night of graceful movements, artistry, and a celebration of the human spirit.
Presented by Ballet Arizona, "Ballet Under the Stars" has become a beloved annual tradition at Fountain Park, showcasing the immense talent of local and regional dancers in a unique outdoor setting. This year, the event promises to be even more spectacular, featuring a diverse repertoire of classical and contemporary ballet performances that will leave audiences spellbound.

As the sun sets over the picturesque Fountain Park,
Attendees will be transported into a world of elegance and creativity. From the delicate beauty of the pas de deux to the dynamic energy of group ensembles, the performance will be a testament to the dedication and skill of the dancers who have poured their hearts into perfecting each movement.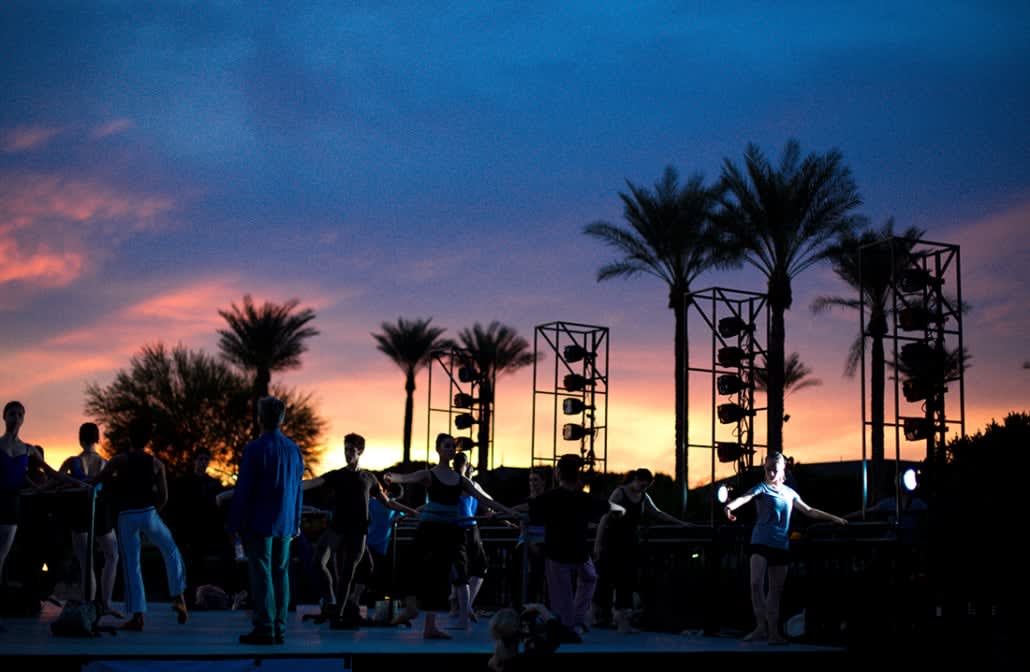 Bring your family, friends, and picnic blankets to Fountain Park on September 28th at 7:00 PM for an evening that promises to be filled with beauty, grace, and a touch of enchantment. Don't miss this opportunity to experience the allure of ballet under the stars in the heart of Fountain Hills.
Performances begin at 7 pm and are FREE: