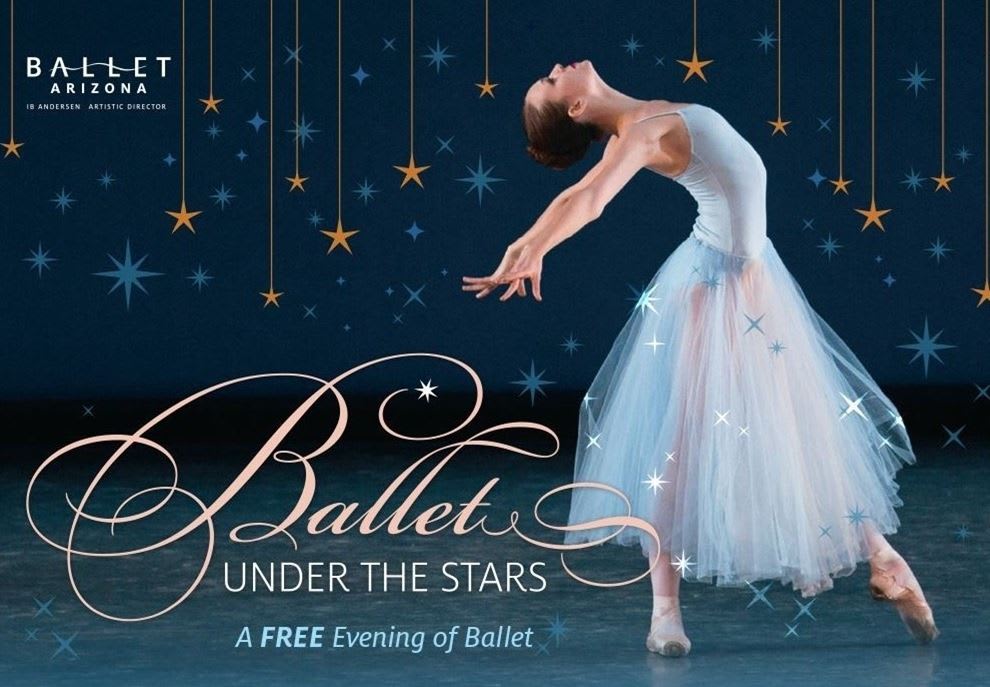 September 29th, beginning at 7pm at the Fountain Park
Ballet Under the Stars is back! The evening performance by Ballet Arizona is a preview that is offered to only a few communities each year. Looking for a relaxing evening event? A reason to spend some time outside during this lovely weather we've been having lately? Well this evening at the Fountain Park, there's going to be an awesome opportunity to do so, featuring the amazing talents of the Ballet Arizona dancers. That's right, this year's Ballet Under the Stars is happening tonight!
It's going to be an amazing night to be at the Fountain Park tonight. After all the rain we've been getting, the temperatures this evening are going to be in the mid-to-low 70's. That's almost sweater weather! It also makes it the perfect weather to sit outside and watch a brilliant display of the dancing skills of Ballet Arizona's best selection of performers from the Phoenix area.
This family-friendly event is completely free and open to the public. You can just walk in, set down a blanket or a chair, and enjoy the show. Just a hint: sometimes it's a good idea to consider bringing bug repellent! The dancers are putting on a performance that's going to cover all sorts of musical and dance styles, from classical to contemporary, so there's going to be something for everybody to enjoy. If this is your first time experiencing ballet, there's no better group to get you hooked than Ballet Arizona, the premiere ballet organization in the state! For more information, check out the
Ballet Under the Stars
event page.
If you want to learn more details about tonight's performance,
click here
. Otherwise, we'll see you there!