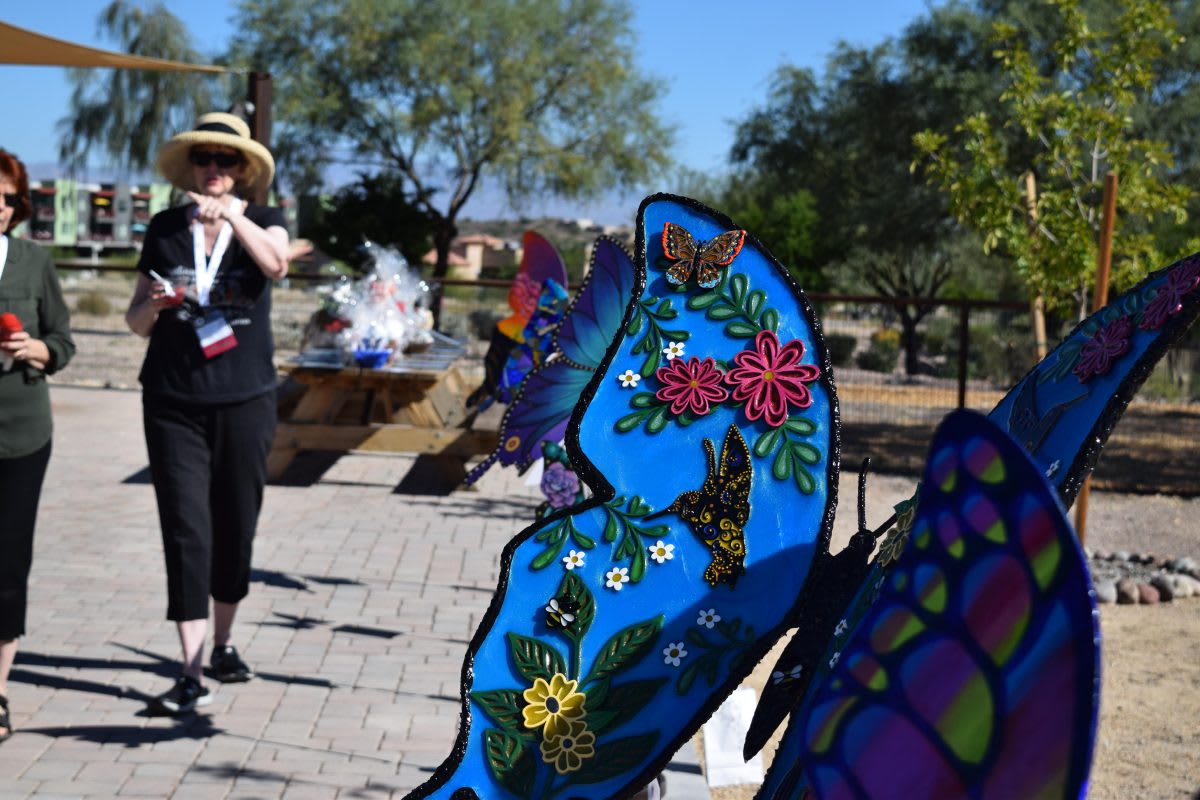 Flutter at the Fountain 2021 was this past Saturday, November 6th. The event, hosted by the Fountain Hills Community Foundation and sponsored by the Sonoran Lifestyle Team and dozens of other Fountain Hills businesses, was a huge success.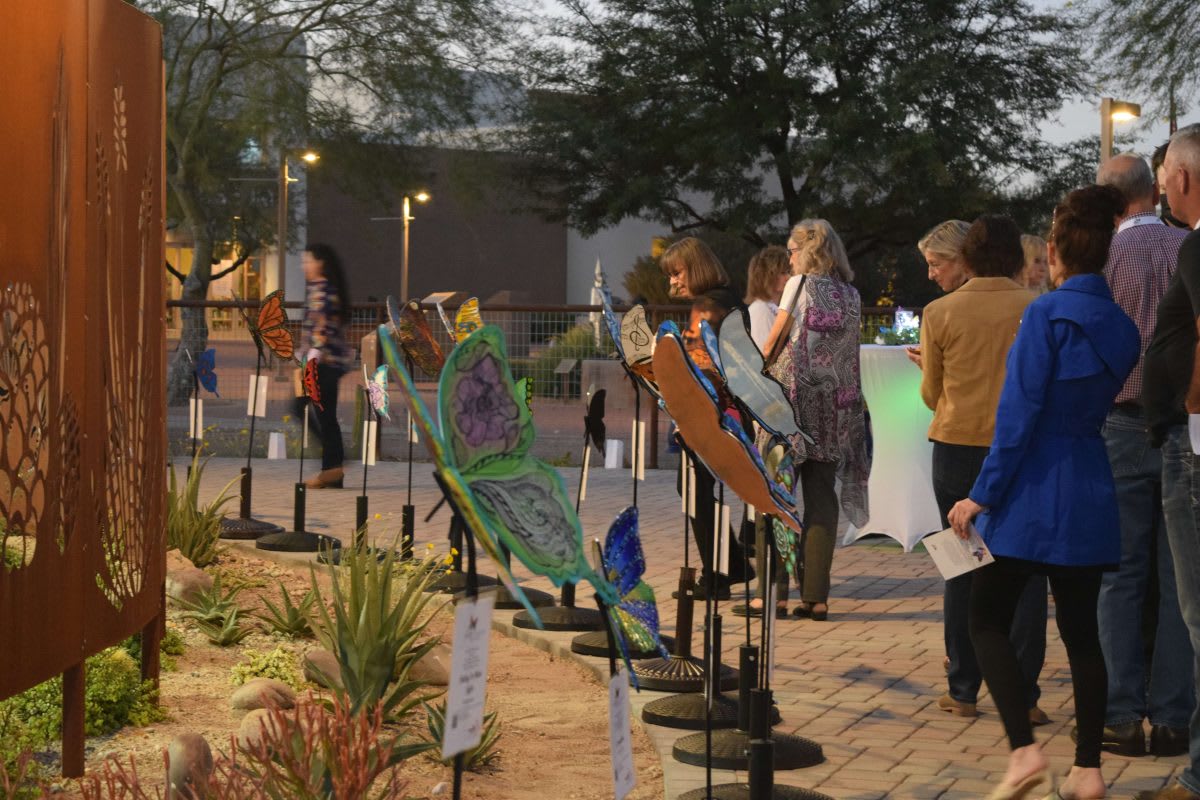 Friday Night Reception
Magnificent butterflies surrounded the Community Garden's pavilion as donors looked around, planning for the next day's bidding. The artists who created the butterflies attended as well and were given accolades for their beautiful works.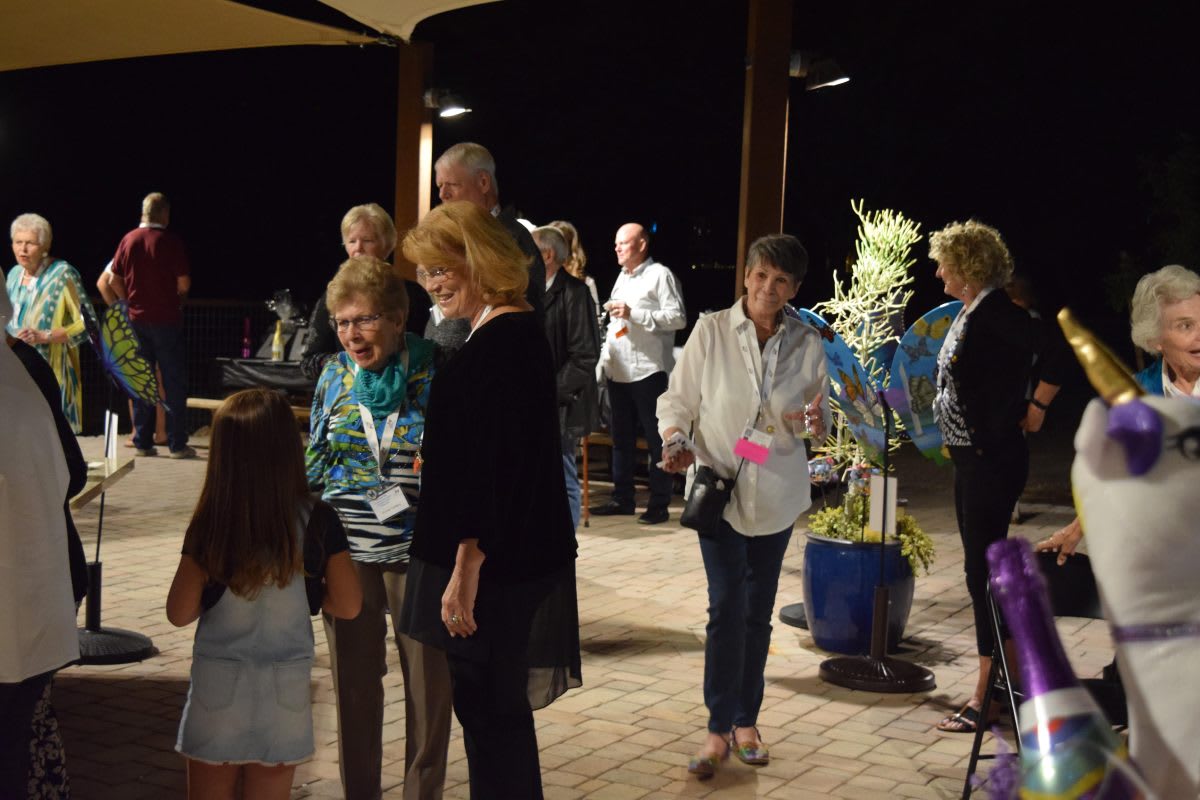 Guests ate food made by
Witnessing Nature Catering
in between speeches from the Sonoran Lifestyle Team's own Dori Wittrig (who is also the president of the Community Foundation).
She and Stephenie Bjorkman from Sami Fine Jewelry hosted an energetic auction of various baskets full of local products and activities. Some of the baskets reached thousands of dollars from the bidding.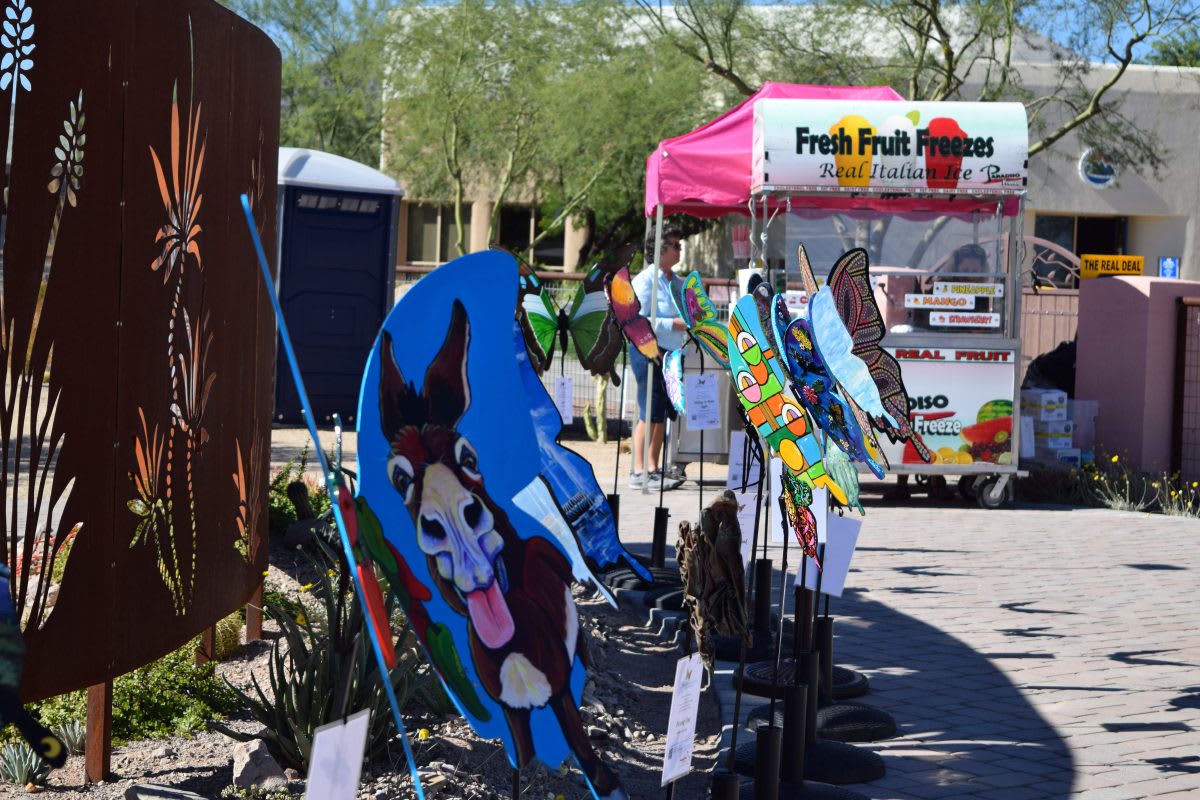 The Main Event
On Saturday at 11:00 AM, the main event opened up to the public. People bid on the butterflies, both in-person and online.
Christina from
Water & Ice
served Italian Ice, which was very welcome on this warm November day. Toni and Anita from the Sonoran Lifestyle Team made mimosas and other cocktails for guests. Meanwhile,
Sami Fine Jewelry
had a stand where butterfly-themed earrings and necklaces were sold.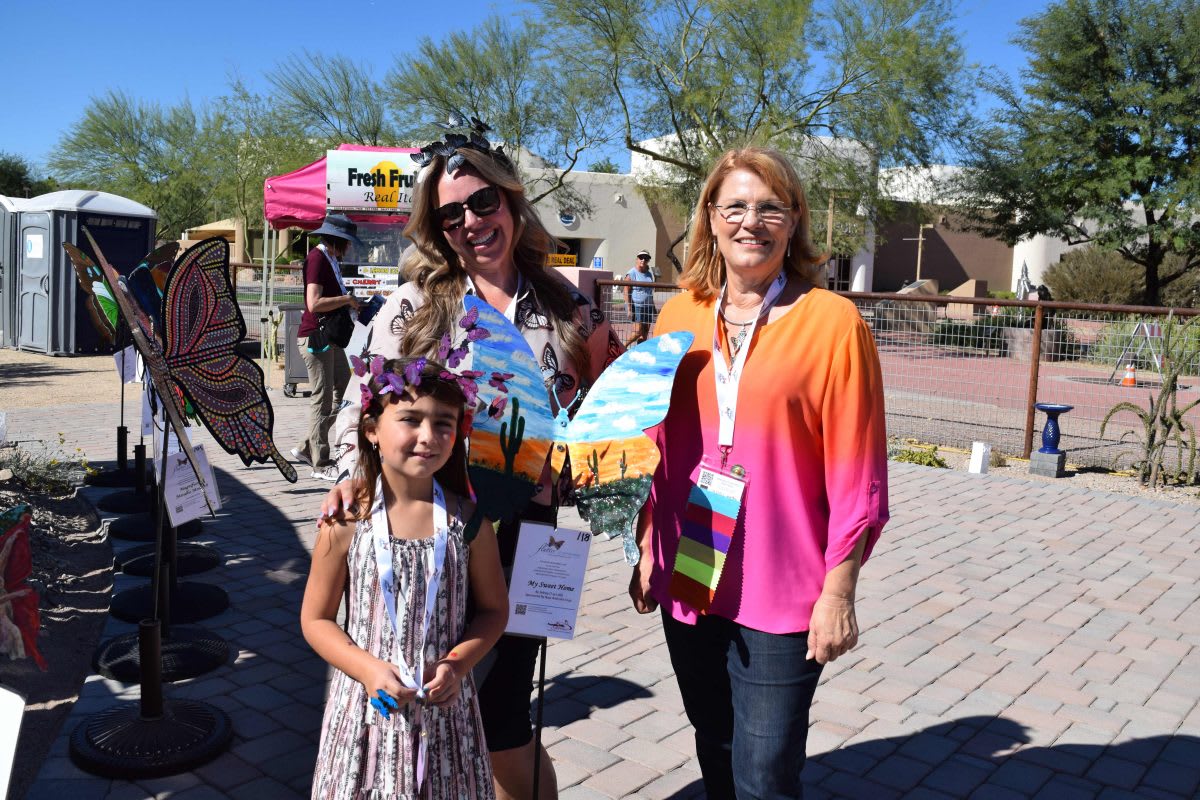 Dori and Nicole stand with Sidney and her butterfly "My Sweet Home."
Each and every butterfly was special, and people bid on them accordingly. Two of the butterflies' bids exceeded $2000 by the end of the day.
Another notable butterfly was "My Sweet Home," made by seven-year-old Sidney, pictured above. Sidney's butterfly ended up selling for over $700.
The proceeds from the butterflies and the baskets went to the Fountain Hills Community Foundation, which in turn funds dozens of nonprofit organizations and clubs around Fountain Hills.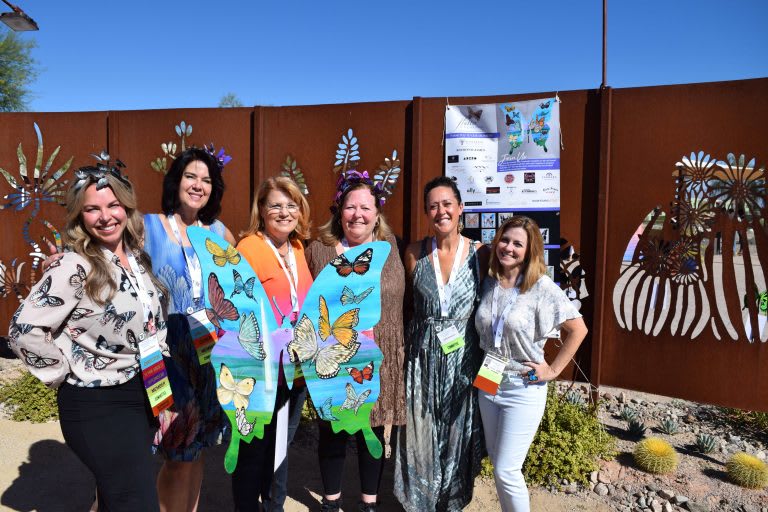 The Community Foundation poses next to the butterfly that was raffled out to attendees of Flutter 2021.
The Board members of the Fountain Hills Community Foundation were extremely happy with how Flutter went. Before the event even began, the foundation was able to donate over $40,000 to local groups. This was already a $13,500 increase from 2020.
With Flutter's numbers not even fully tallied yet, this year will likely go down as a record-breaking year for the Foundation, and thus for groups in Fountain Hills as a whole.
All of this year's butterflies have fluttered away to their new homes, so stay tuned for next year!