As the summer heat fades, we welcome cooler temps and inviting hues of autumn. The real estate market in Fountain Hills, Arizona, enters a unique phase. Fall presents a wonderful opportunity for homeowners looking to sell their properties, as potential buyers are drawn to the cozy atmosphere and cooler temperatures. Would-be winter visitors often shop during 3rd and 4th quarter in order to enjoy a winter residence they can own.
To make the most of this season, it's crucial to enhance your home's curb appeal and create a lasting first impression. , Let's delve into the key strategies for boosting your home's fall curb appeal to captivate buyers and close the deal.
1. Embrace Autumnal Colors:
One of the most effective ways to create an inviting exterior is by incorporating the colors of fall. Swap out your summer blooms for seasonal plants and flowers that thrive in cooler weather. Consider mums, marigolds, and pansies in rich reds, yellows, and oranges. These bursts of color can instantly transform your home's curb appeal.
2. Maintain Your Landscape:
Maintaining a well-groomed yard are essential tasks during the fall. Clearing pathways and trimming any overgrown bushes or palm trees will make your property look well-cared-for and appealing. Now is the time to adjust water drip lines or check for leaks. Don't forget to address any dead or wilting plants to keep your landscape looking fresh.
3. Warm and Inviting Entryway: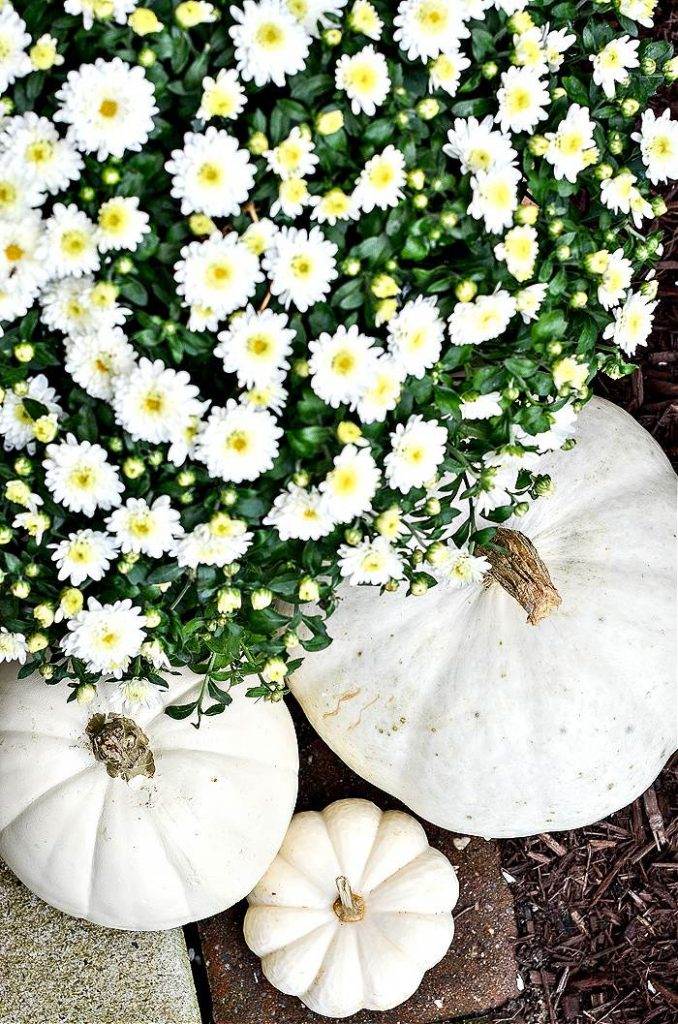 Create a warm welcome for potential buyers by decorating your entryway with fall-themed accents. Consider placing a seasonal wreath on the front door, adding potted plants with autumnal colors, and placing a welcome mat to set the tone for a cozy visit.
4. Outdoor Lighting: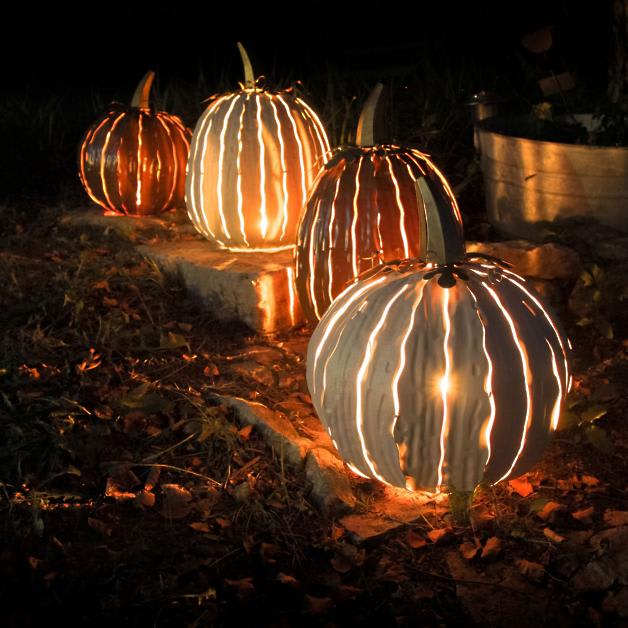 As the days grow shorter, proper outdoor lighting becomes even more crucial. Illuminate walkways, the driveway, and key architectural features with soft lighting to create an inviting ambiance. Well-placed lighting not only enhances safety but also adds an extra layer of charm to your home's exterior.
5. Showcase Outdoor Living Spaces: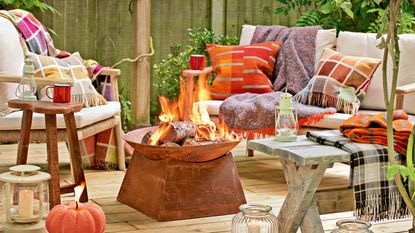 Fountain Hills' fall weather is perfect for outdoor living. Highlight your outdoor spaces by staging them with cozy seating arrangements, blankets, and cushions. Potential buyers can imagine themselves enjoying crisp evenings on the patio, making your home more appealing.
7. Exterior Touch-Ups:
A fresh coat of paint or some minor repairs can do wonders for your home's appearance. Inspect the exterior for peeling paint, cracks, or other imperfections. Addressing these issues shows potential buyers that your property is well-maintained and cared for.
8. Decorate Thoughtfully:
While fall decorations can add charm, it's essential not to go overboard. Keep it tasteful and balanced to appeal to a wide range of buyers. A few pumpkins, decorative gourds, and strategically placed seasonal accents can go a long way.
Selling your Fountain Hills home in the fall offers a unique opportunity to leverage the season's cozy charm and allure. By focusing on enhancing your home's fall curb appeal through thoughtful landscaping, warm decorations, proper lighting, and exterior maintenance, you'll create an environment that resonates with potential buyers. With these strategies, your property will stand out in the market and invite prospective homeowners to envision the warmth and comfort of their future home.