The Fountain Hills High School Swim Team is now well into their Fall 2021 season, and things seem to be going swimmingly! On September 25th, the team had their first big statewide meet of the school year, down at the University of Arizona in Tucson.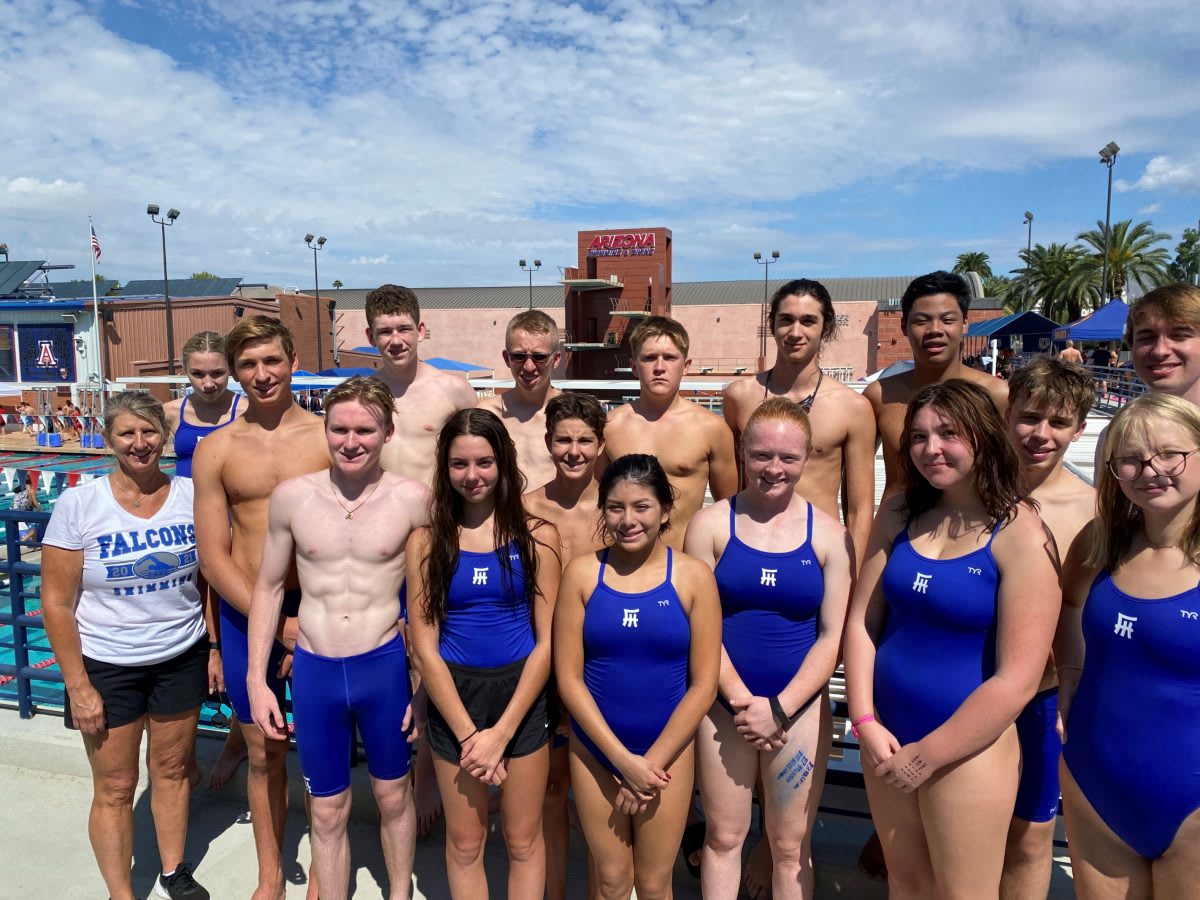 Coach Patti Schultz, who has been in charge of the FHHS Swim Team throughout its four years of existence, is very proud of her swimmers' results. Here are a few highlights from their recent Invitational meet at the University of Arizona pool on September 25th, where over 620 swimmers competed.
U of A Meet Details
Grace Clark timed 2:39.28 in the 200 Individual Medley, placing 16th overall and getting the team a point. Gunnar Wise swam a provisional state time of 1:09.05 in the Boys 100 Breaststroke. Elizabeth Franzone swam a perfectly-split 100 Free Relay with a time of 1:14.84. The FHHS girls won the Girls 200 Free Relay with a time of 2:06.98, and got to pick a lucky duck from the prize pond! The boys made a state-qualifying time of 1:49.09 in the Boys 200 Free Relay. Overall, the members of the team experienced new personal records and made great strides toward future victories.
"The swimmers did amazing," Coach Schultz said of the meet. They traveled to Sedona on September 30th and have a few more meets this semester. With this, Schultz and the team are working to do even better in the upcoming competitions, with "starts and turns being a focus on practice this week." The team is looking forward to the rest of the year, and the swimmers are hoping to improve their performances every day.
"The Falcons showed they can start strong and finish strong. We are Falcon strong!"