If you drove by the Fountain Park this morning and noticed a huge group of fancy cars parked in the grass, you witnessed a part of the 13th Annual Ford GT National Rally.
The Ford GT National Rally came to Fountain Hills the morning of November 1st from their main venue at the Hyatt Regency Scottsdale Resort and Spa at Gainey Ranch. This was actually a part of day two of a four-day celebration of one of the most iconic sports cars of all time.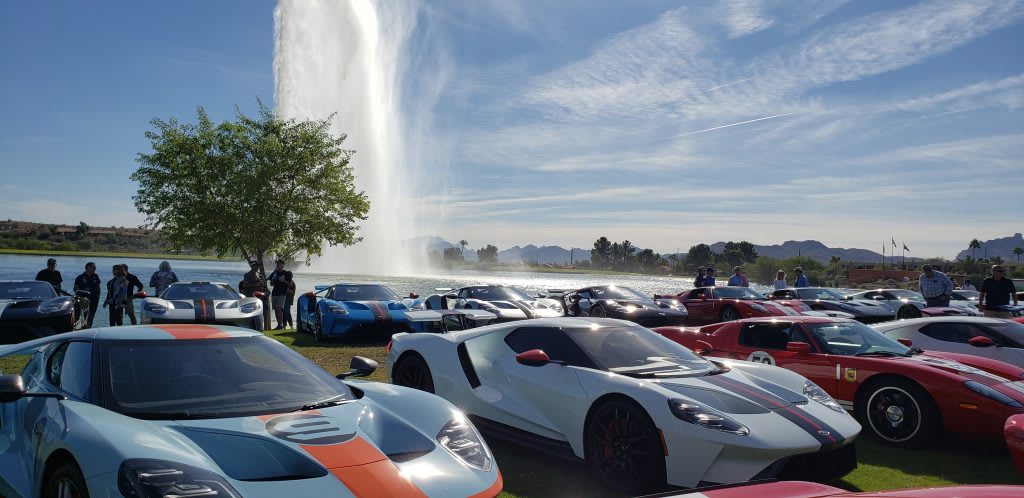 According to the
Ford GT Forum
, the Fountain Park was just one stop among a series of events and celebrations for a group of Ford GT owners that is traveling across the Phoenix area and beyond over the course of these few days. After the showcase here in town, the herd of GT's actually set out to drive the Apache Trail.
The event featured around 100 Ford GT's, all from different years and spec'd out to the extent that it would be hard for a layman to tell that they were all the same type of car (speaking from experience). These were all stunning examples of sports cars, kept up to the highest standards of vehicle maintenance. The Rally also featured a food truck for
Glazed Grinders Donuts & Coffee
.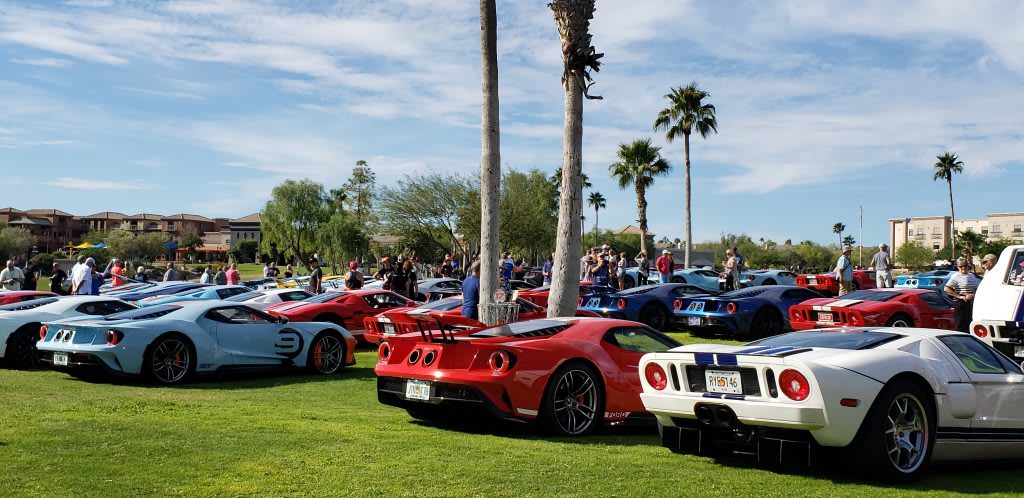 The GT's and their owners gave onlookers history lessons about their vehicles and chatted with each other. Engineers and designers of famous Ford GT years and varieties were special guests at the event as well. The Rally, which has been coming to the Fountain Park for years now, will likely be returning next year.