As the summer comes to a close, the excitement for a new school year begins to build up. What better way to bid farewell to the sunny days and welcome the academic season than with a spectacular Back to School Bash in Fountain Hills? This much-anticipated event promises fun, games, and fantastic memories for all ages. So, mark your calendars for Friday, August 18, and head over to Four Peaks Park from 6:00 to 8:00 pm for an unforgettable evening of entertainment and celebration.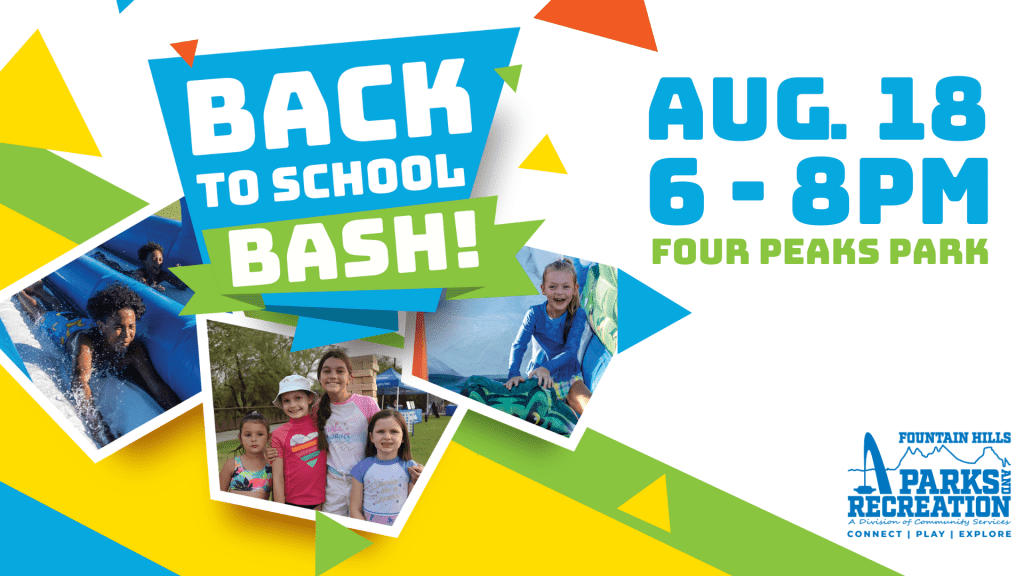 A Fun-Filled Extravaganza
The Fountain Hills Back to School Bash is all set to be a blast with an array of activities planned for attendees. The highlight of the event will be the assortment of inflatable water slides, providing a thrilling experience to beat the summer heat. Imagine zooming down the slides, laughter echoing all around, and refreshing splashes of water – it's the perfect recipe for a memorable day!
Splash into Fun with the Dunk Tank
Feeling adventurous? Take your chances at the dunk tank and showcase your throwing skills. This classic carnival game is always a hit, bringing out the competitive spirit in both young and old. Who knows, you might even get a chance to dunk one of your teachers or a local celebrity!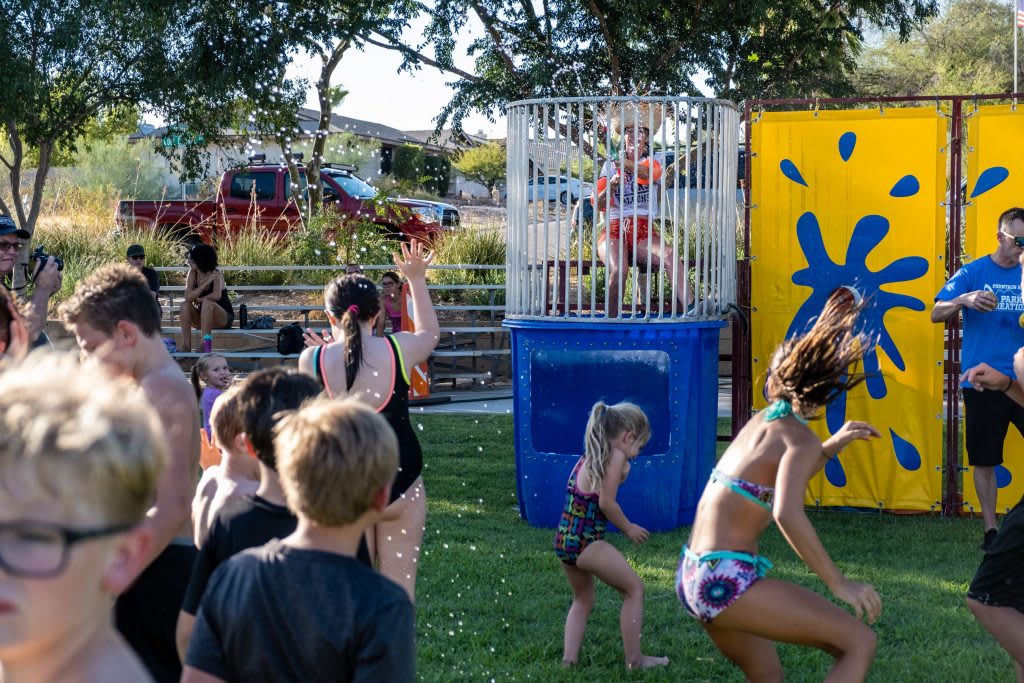 Inflatable Games and Yard Games
But that's not all – the Back to School Bash will also feature various inflatable games, offering a delightful blend of excitement and friendly competition. Additionally, there will be yard games for those who prefer a more laid-back approach to fun. Whether you're a fan of giant Jenga, cornhole, or something else entirely, there's something for everyone at this event.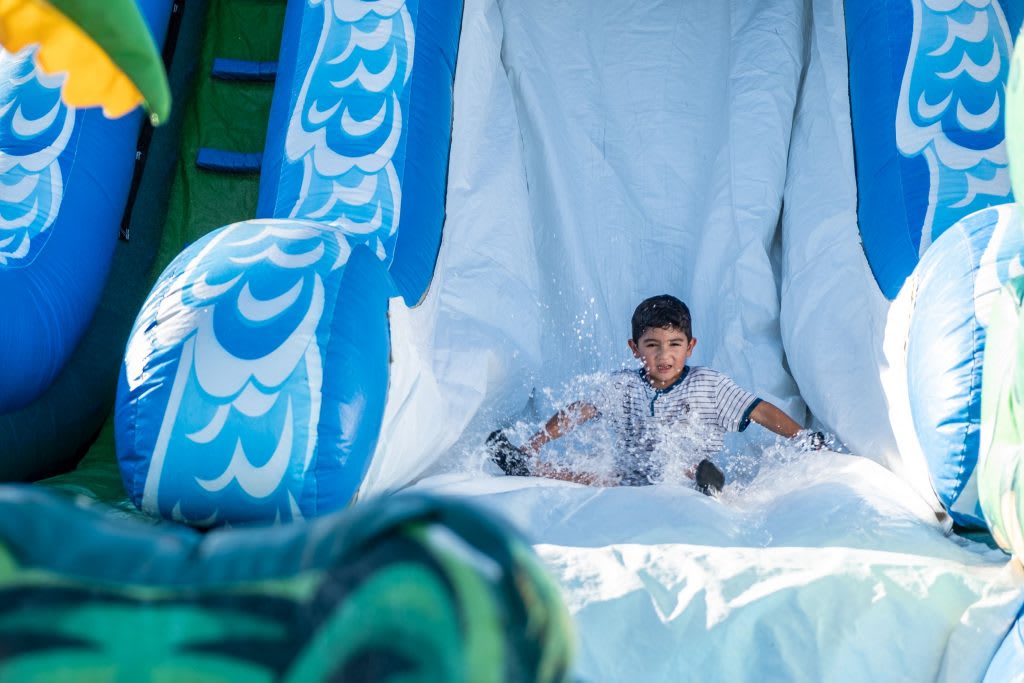 Local Food Trucks
As all the games and activities work up your appetite, you'll be pleased to find a delightful selection of food trucks on-site. Offering a diverse range of delectable treats, from savory to sweet, you'll be spoiled for choice. Grab a bite, refuel, and get back into the action!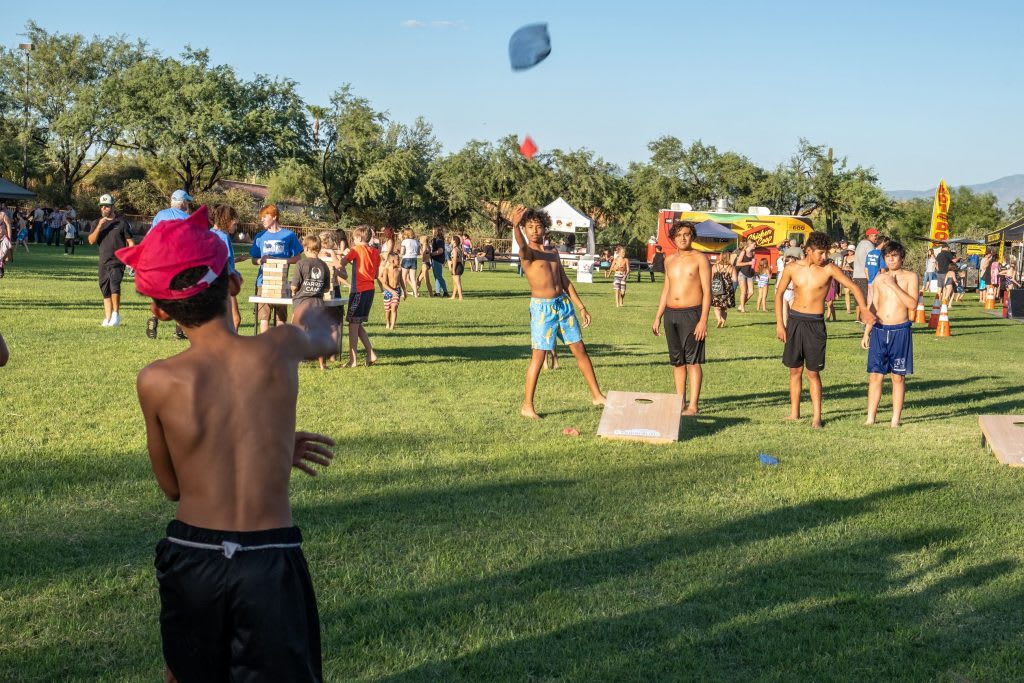 Groove to the Beats of the DJ
No party is complete without some tunes, and the Back to School Bash has got it covered. A talented DJ will be rocking the latest hits, creating a lively atmosphere for everyone to dance and celebrate. So put on your dancing shoes and show off your moves!
Meet MCSO and Fire Department Heroes
Not only will there be thrilling games and delicious food, but the Fountain Hills Back to School Bash also brings an excellent opportunity for the community to connect with local heroes. Both the Maricopa County Sheriff's Office (MCSO) and the Fire Department will be present at the event, allowing attendees to learn more about their important work and get up close to their impressive vehicles.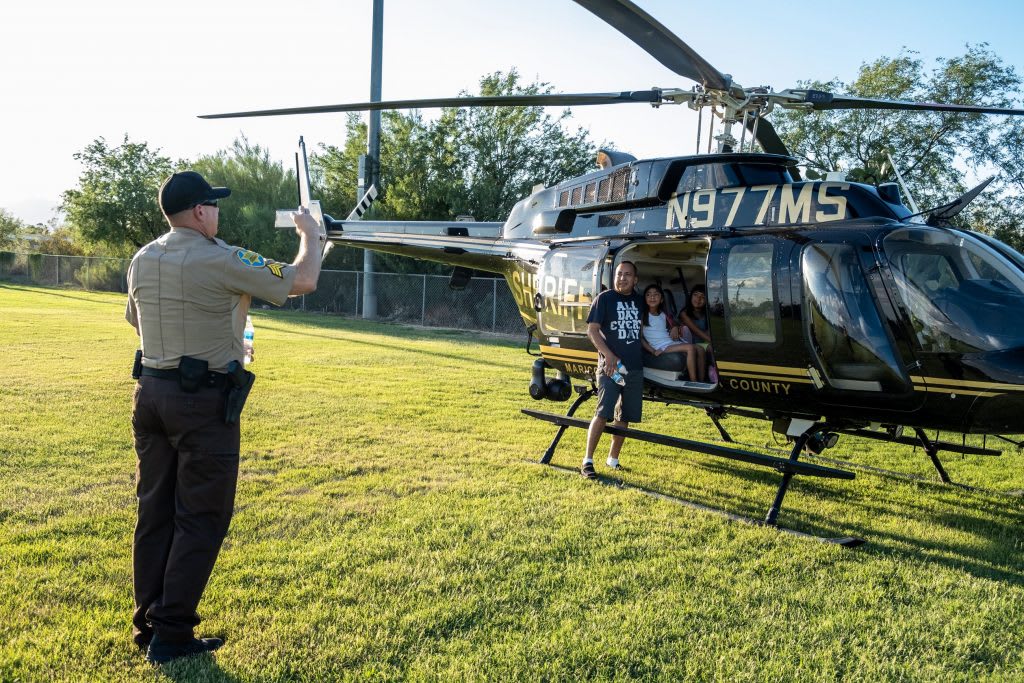 With summer drawing to a close, the Fountain Hills Back to School Bash is the ultimate way to cherish those final moments of freedom and have a fantastic time with friends, family, and the community. From inflatable water slides to delicious food trucks and entertaining games, this event promises an evening filled with laughter, fun, and no-stop memories.
So, mark your calendar for Friday, August 18, and head over to Four Peaks Park from 6:00 to 8:00 pm to join in the fun. Don't miss this opportunity to celebrate the end of summer and kickstart the new academic year with a bang! See you there! More information can be found
here.