New Turf Field and Head Coach for Fountain Hills High School
The anticipation is palpable as Fountain Hills High School gears up for a new season under the lights. With the unveiling of a brand-new turf field and a dynamic head coach, students and sports enthusiasts alike have every reason to be excited.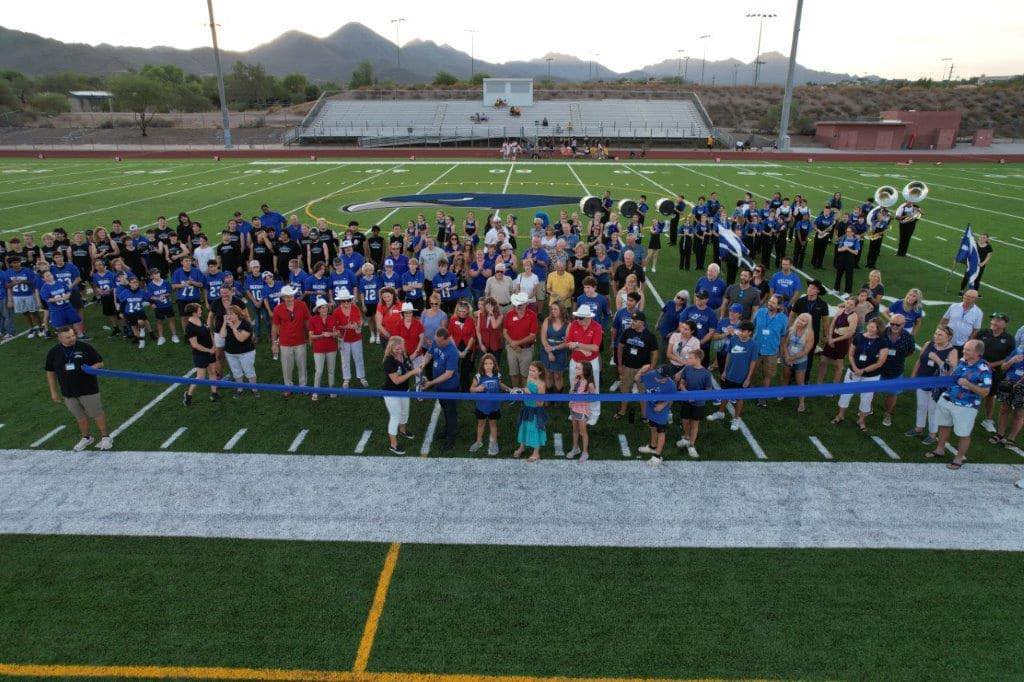 Ribbon Cutting at the new Turf Field
New Turf Field: Elevating the Playing Experience
The heart of any high school sports program is its playing field, and Fountain Hills High School is taking it up a notch with the installation of a state-of-the-art turf field. Special thanks to the community, students, and parents who put in countless hours of fundraising to make this happen.
This replacement field not only enhances the aesthetics of the campus but also promises a slew of benefits for athletes. With consistent playing conditions, increased durability, and lower maintenance demands, the new turf field ensures that athletes can give their best performance without worrying about field conditions. Whether it's football, soccer, or marching band, the field sets the stage for Fountain Hills High School.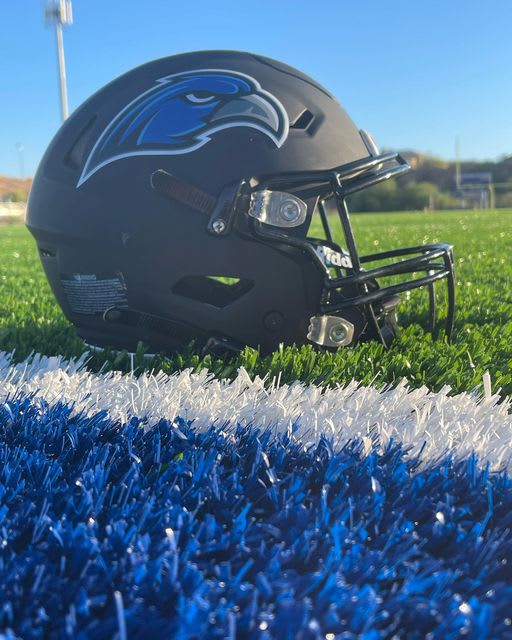 New Head Coach: Paving the Way for Excellence
A new era of sportsmanship and skill development dawns with the hiring of Pete Schermerhorn as Fountain Hills High School's head football coach. Schermerhorn brings over 30 years of coaching experience to Fountain Hills High School. The infusion of fresh perspectives, strategies, and training methods is sure to ignite a renewed passion for sports among the students.
Stay in the Loop with the Sports Calendar
For students, parents, and fans who are eager to catch the action live, the sports calendar is your ultimate guide.
Click here
to access all the matchups, nail-biting rivalries, and triumphant victories that make high school sports memorable. From football to Volleyball, Swimming, and cross-country running, every event is a chance to come together as a community and cheer for the Fountain Hills teams.
As the excitement builds, it's time to mark your calendars and show your support for Fountain Hills High School's sports teams. Get ready to witness the rise of Fountain Hills High School's sports teams soar this season!