If you've ever wanted to experience the chocolate falls from Willy Wonka and the Chocolate Factory, you might want to take a spontaneous trip to
Arizona's painted desert
. A rare natural occurrence only occurs a few times every year. A day trip to the Grand Falls, also known as Chocolate Falls, is only three hours from Phoenix, so grab that extra box of chocolate for the road and start planning this February.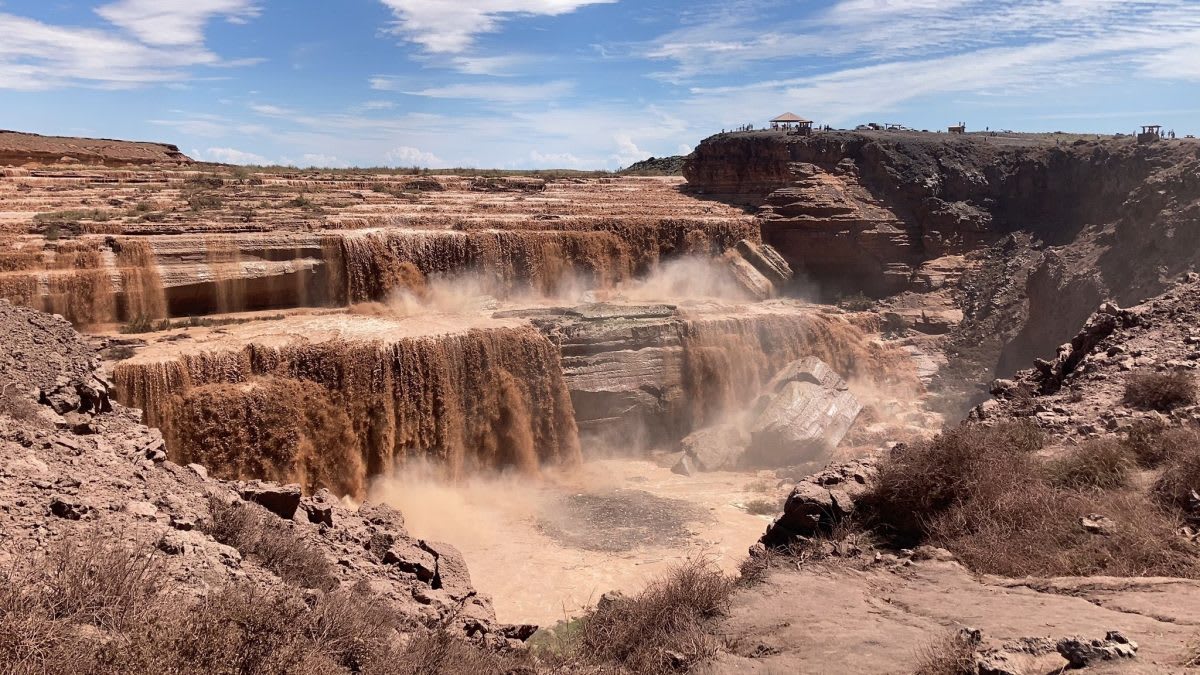 Normally, muddy water does not draw crowds, but when it resembles chocolate sauce and is larger than Niagara Falls, there appears to be an exception. It is intriguing enough to attract thousands of people each year, and we believe you will too!
The Grand Falls in Arizona only flow for a few months each spring. Planning now for your trip in late Feb-April is key. Record winter rainfall and snowpack fuels the flow, the Grand Falls should be at peak levels for the spring run this year.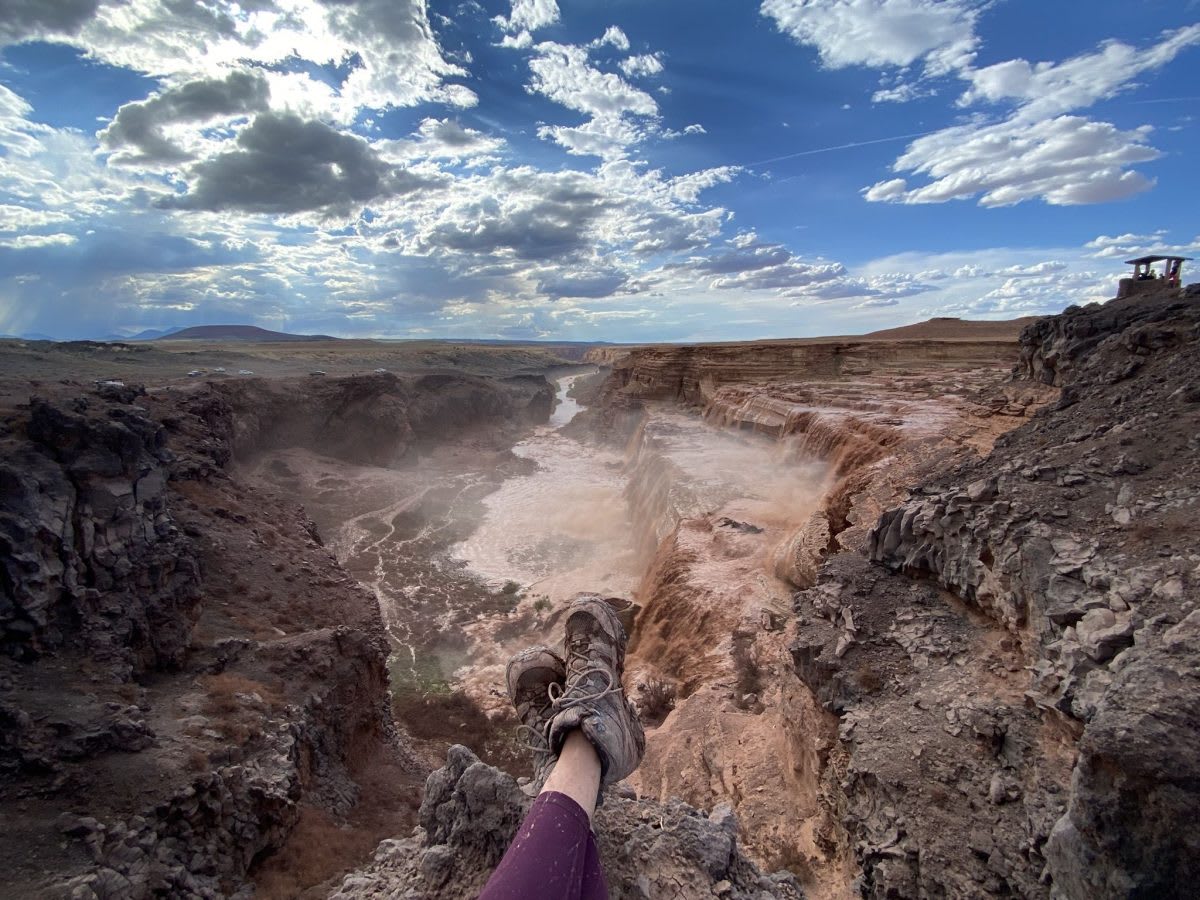 Where Are The Grand Falls? Grand Falls aka Chocolate Falls are located about 39 miles northeast from the heart of Flagstaff, Arizona. It sits on the Navajo Nation land in the Painted Desert and dumps into the Little Colorado River.
Drive Time:
From Flagstaff: 1 hour
From Phoenix: 3 hours
From Page: 2.5 hours
It is suggested to always use the south approach near Leupp because the road conditions- while still very wash-boarded and at times wet from rain- is easier than the north. From this direction, a high clearance 4×4 is not required but at the very least an SUV! Sedans can make it but the ride will be much less enjoyable.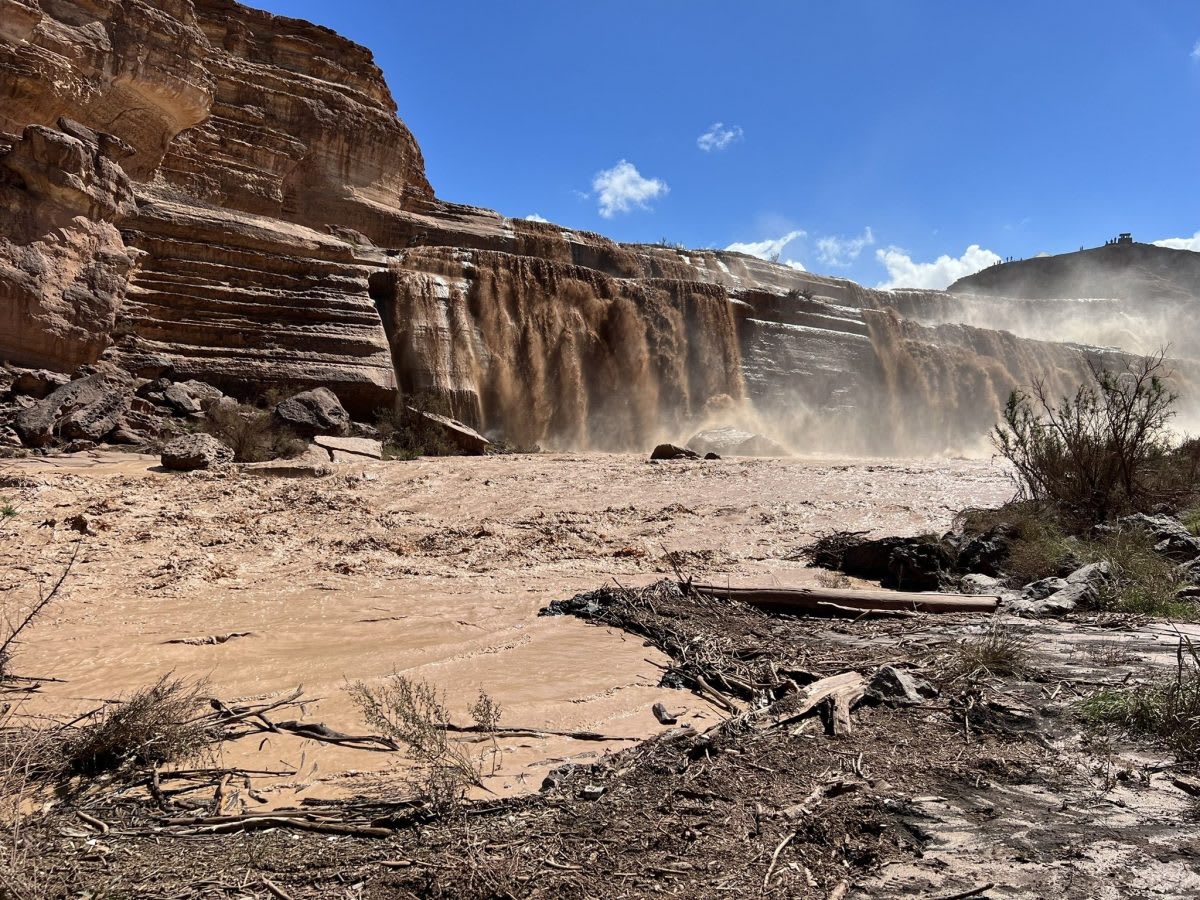 Fun Facts: Grand Falls are 185 feet tall which makes them taller than Niagara Falls! They were formed by lava flow from the nearby Merriam Crater which erupted approximately 150,000 years ago. The lava flowed into the Little Colorado River which created a lava damn. The flow of the river was diverted to the northeast, then dropping back into its original channel thus forming Grand Falls.