If you ask someone from Fountain Hills where to find the best hikes nearby, the Dixie Mine Trail will likely be high on their list of recommendations.
The trailhead begins at the end of Golden Eagle Boulevard, wanders through the gated Eagle's Nest neighborhood, then enters McDowell Mountain Regional Park. The hike will take you through the quiet Sonoran Desert, meandering through a variety of landscapes before reaching the Dixie Mine site.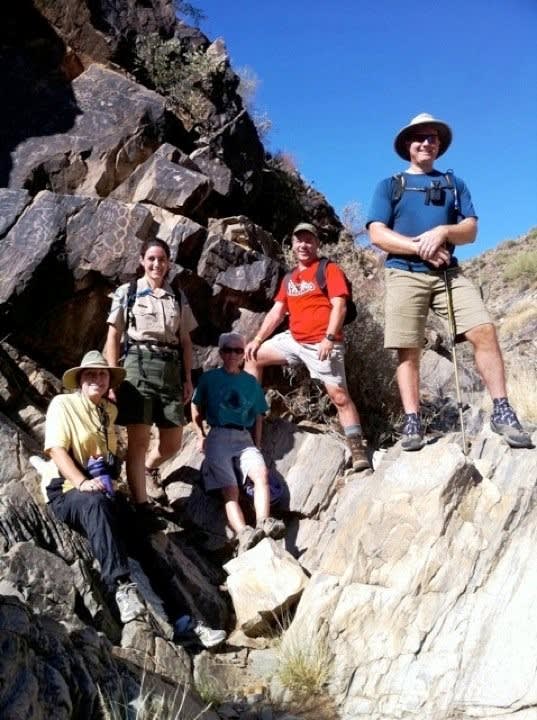 The mine was established in 1877 when mining scouts noticed a large amount of quartz in the area. It was originally owned by the Red Mountain Consolidation Copper Mines Company, with 21 claims on 420 acres in the Dixie Mining District of the McDowell Mountains.
By 1917, two tunnels were created. The primary tunnel was 300 feet long with a 240-foot vertical shaft.
The mine never produced enough value to continue operating. There was some copper oxide, silver, gold ore, and tin, but reports show that, other than the tin, it was all low quality.
The mining site changed hands several times throughout the 20th century. When Maricopa County was working to create a county park in the 1970s, a judge ruled that the claims from the mine were economically deficient and granted the property to the newly created McDowell Mountain Regional Park.
Hikers can walk up the wash to the mine opening where there is an iron gate. A plaque is placed nearby with information about the site. Climb up the gravel hill above it to see the vertical shaft opening, which is covered with a sturdy iron grate.
Continue up the wash another 100 feet to find rock petroglyphs from three different time periods. The Archaic petroglyphs of unrecognizable shapes date back about 800 years. The Hohokam petroglyphs from a later time are recognizable as stick figures representing animals, human forms, sunbursts, and water.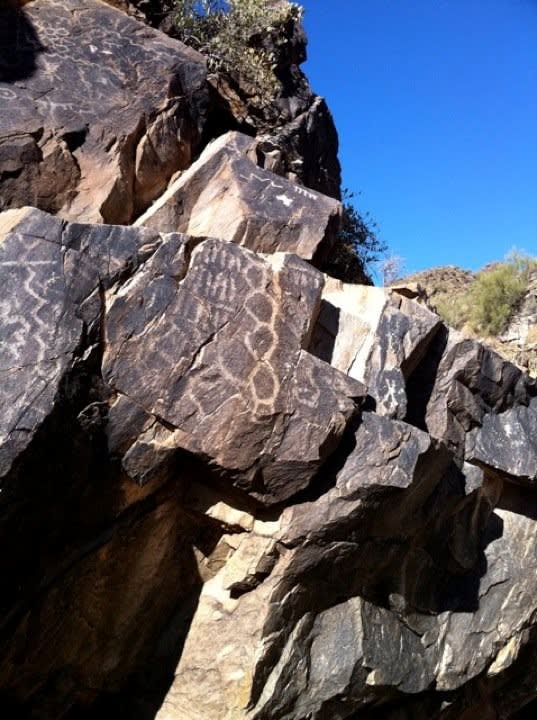 The historic markings are about 100 years old and are attributed to the ranching and mining period. For example, the marking "H.P. 1925" is believed to be the initials of Henry Pemberton who ranched in the area between 1918 and 1925. Also visible is a petroglyph of the P-brand of the P-Bar Ranch that the Barksdale family operated from 1935 to the 1950s in the present-day Fountain Hills area.
The hike is about 4.3 miles round-trip. Bring $2.00 for the self-pay fee for entering McDowell Mountain Regional Park.
Photo credits: Amy Burnett