Fountain Hills is home to the largest Thanksgiving Day Parade in the southwestern United States. Not too long ago, it was home to the only Thanksgiving Day Parade west of the Mississippi. If you've lived in town for a while, you may take this for granted. How did this holiday tradition begin?
History of La Parada de los Cerros
The story began when E.J. Goodwin and her family moved from Detroit, Michigan to Fountain Hills, Arizona in the early 1980s. Back then, Detroit was known for having a huge Thanksgiving Parade.
So, when the Goodwins moved to town, they were shocked to realize that there were no Thanksgiving Parades anywhere within a thousand-mile radius. Soon after moving in, Mrs. Goodwin asked the Fountain Hills Chamber of Commerce if she could start one. They said no, but she persisted.
Eventually, the Chamber of Commerce agreed to try out the Thanksgiving Parade idea for Thanksgiving 1984. They declared its official name "La Parada de Los Cerros," which is Spanish for "The Parade of the Hills."
The parade was a huge success, and it became an official tradition of Fountain Hills that continues to expand to this day. In fact, as of 2019, the Fountain Hills Parada de Los Cerros is still the second-largest Thanksgiving Parade in the United States. First place goes to the Macy's Thanksgiving Parade in New York City.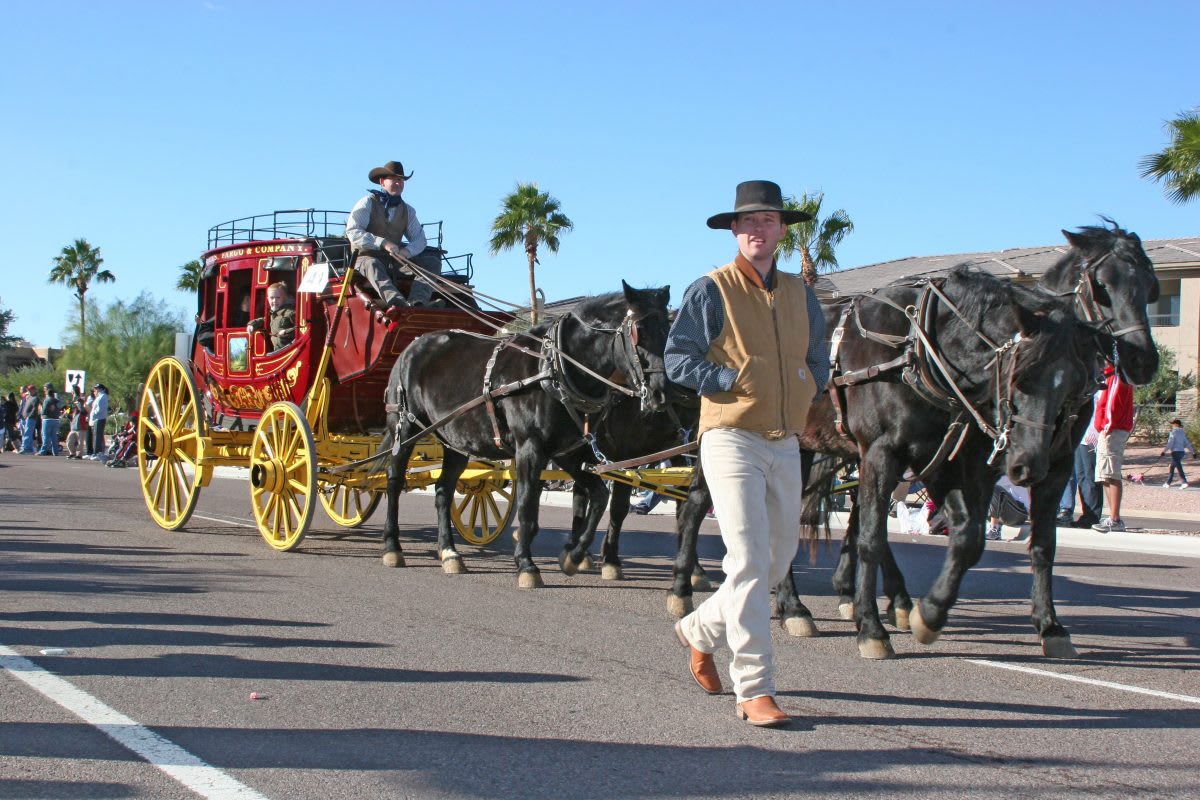 This year's Parade and Turkey Trot
This year's Thanksgiving celebration begins with the Turkey Trot, the annual run and fitness walk. The Turkey Trot, an event sponsored by the Sonoran Lifestyle Team at RE/MAX Sun Properties, begins at 7:15 AM and ends at 9:00 AM, right as the parade begins.
The Thanksgiving Parade itself will go from 9:00 AM until around 10:30 AM. As usual, the floats will be cycling around the Town Center, beginning at the Fountain Lake and ending at the intersection of Parkview and La Montana.
It's free to attend and the parking is free too, so come on down to watch the floats and embrace the festivities!