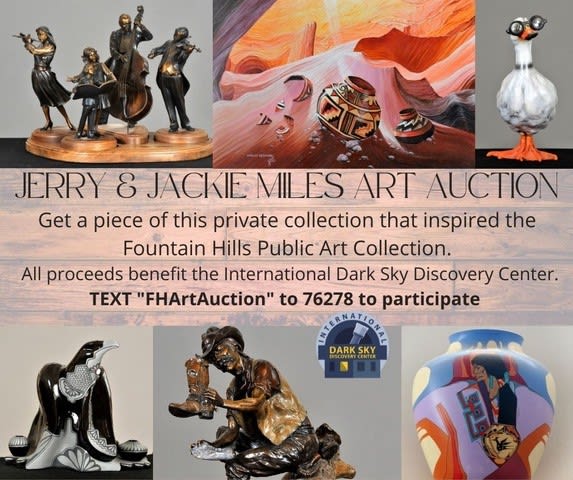 Text "FHArtAuction" to 76278 to participate in the Art Auction.
Fountain Hills is known for having one of the largest Public Art collections in the Southwest. Its history traces back to Jerry and Jackie Miles. Jerry was a former mayor of the community and Jackie volunteered on many boards, committees, and commissions. Together, they started the Public Art collection over 20 years ago and contributed a significant number of pieces while also adding to their own private collection at home.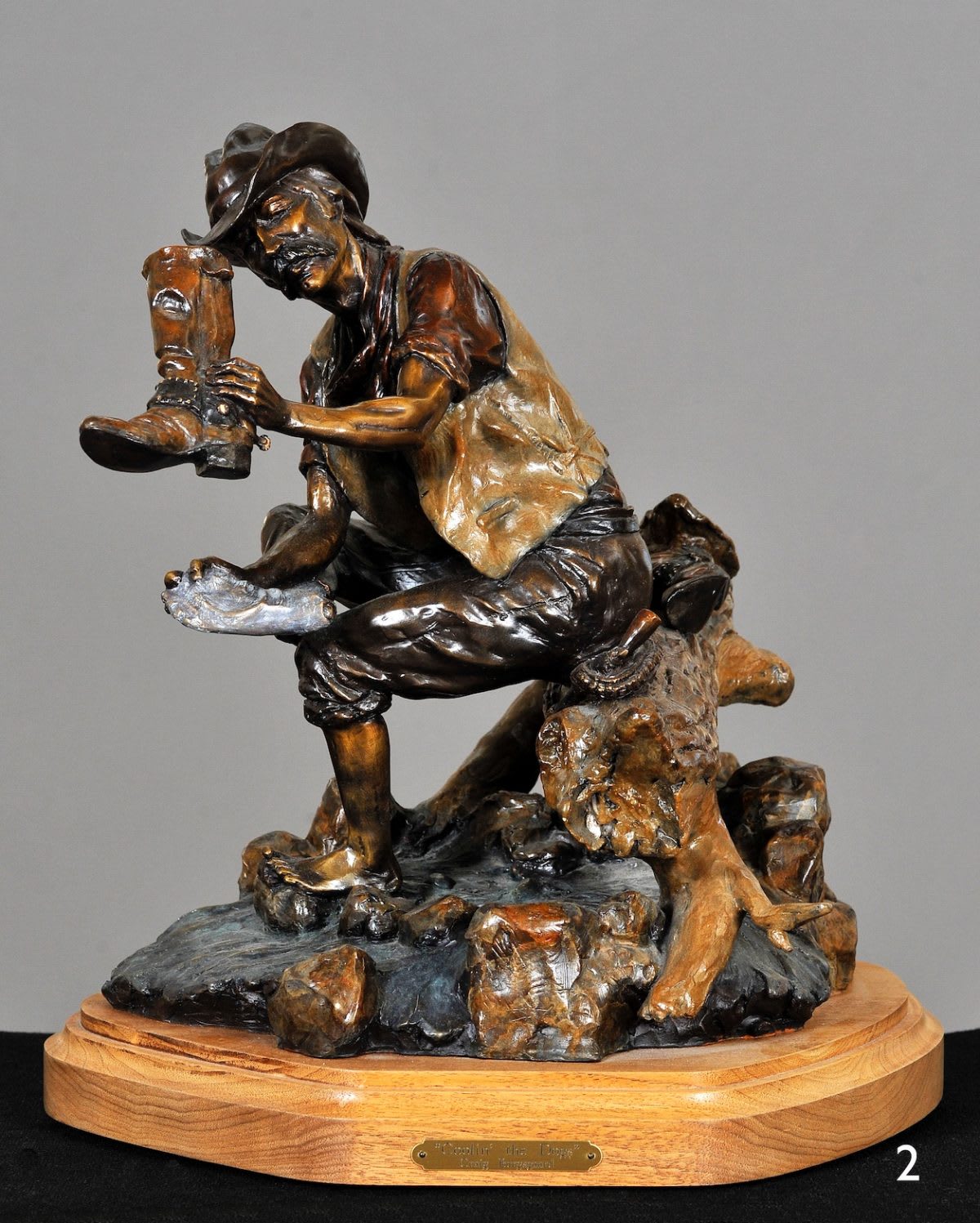 Now, Jerry's widow, Jackie, has made it possible to own a piece of that extensive private collection through a community-wide auction that will benefit the International Dark Sky Discovery Center. The Miles Collection features over 80 works of art, including paintings, prints, and sculptures by notable artists from across the West. Much of the collection is Western or Southwest themed, with some eclectic departures that are often fun and whimsical. Featured artists include Amado Pena, Bob Boze Bell, Carlos Hadaway, Doug Katonak, Mark Lundeen, Barbara Elliott, and many others.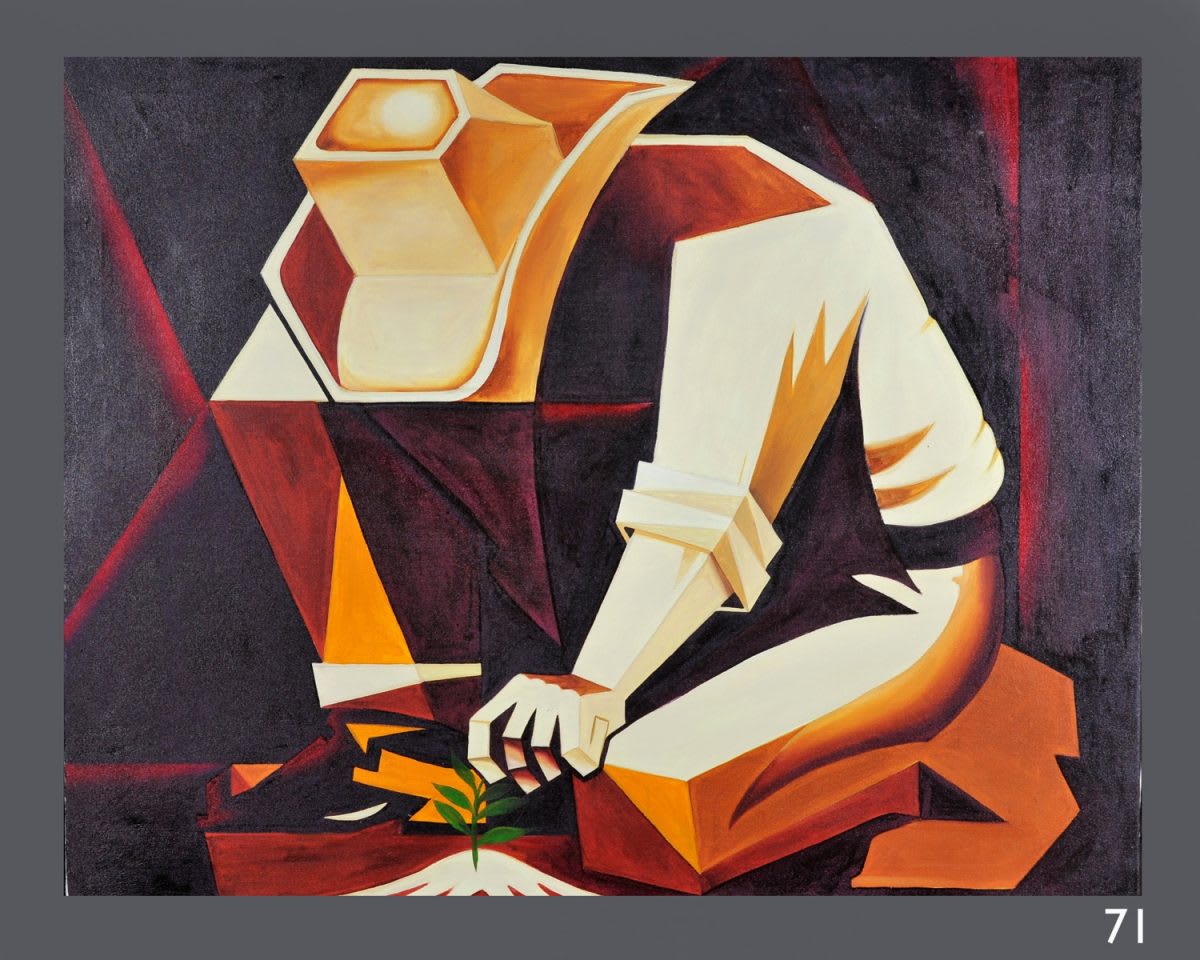 An element of the collection that is especially endearing for those who love Fountain Hills history is that many pieces are miniatures or inspiration for some of the current public art collection.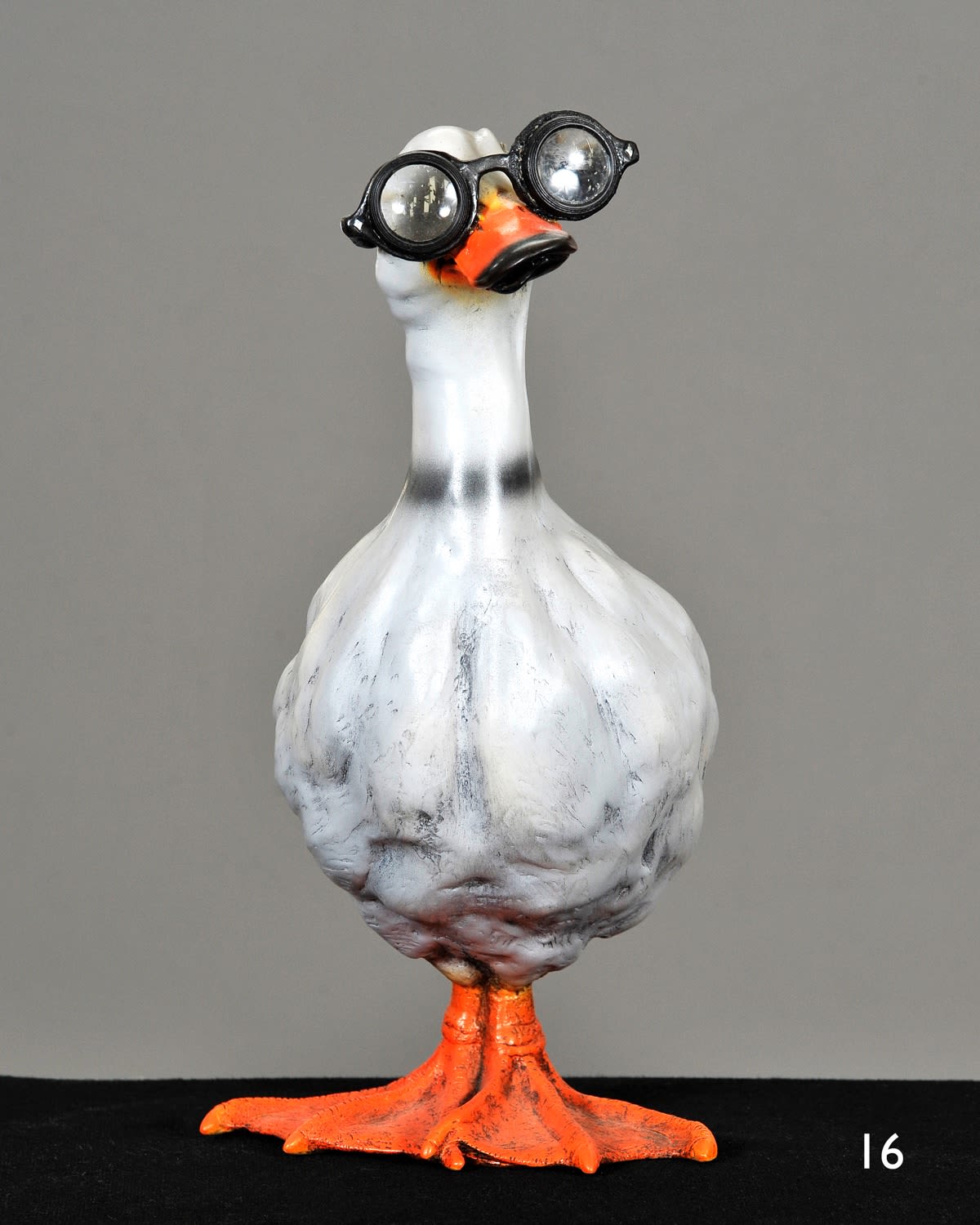 From March 5-26, 2022, an online auction link will be available featuring the art. Participants can bid online. The items can also be viewed in person during the Dark Sky Festival on Saturday, March 26 at the Fountain Hills Community Center.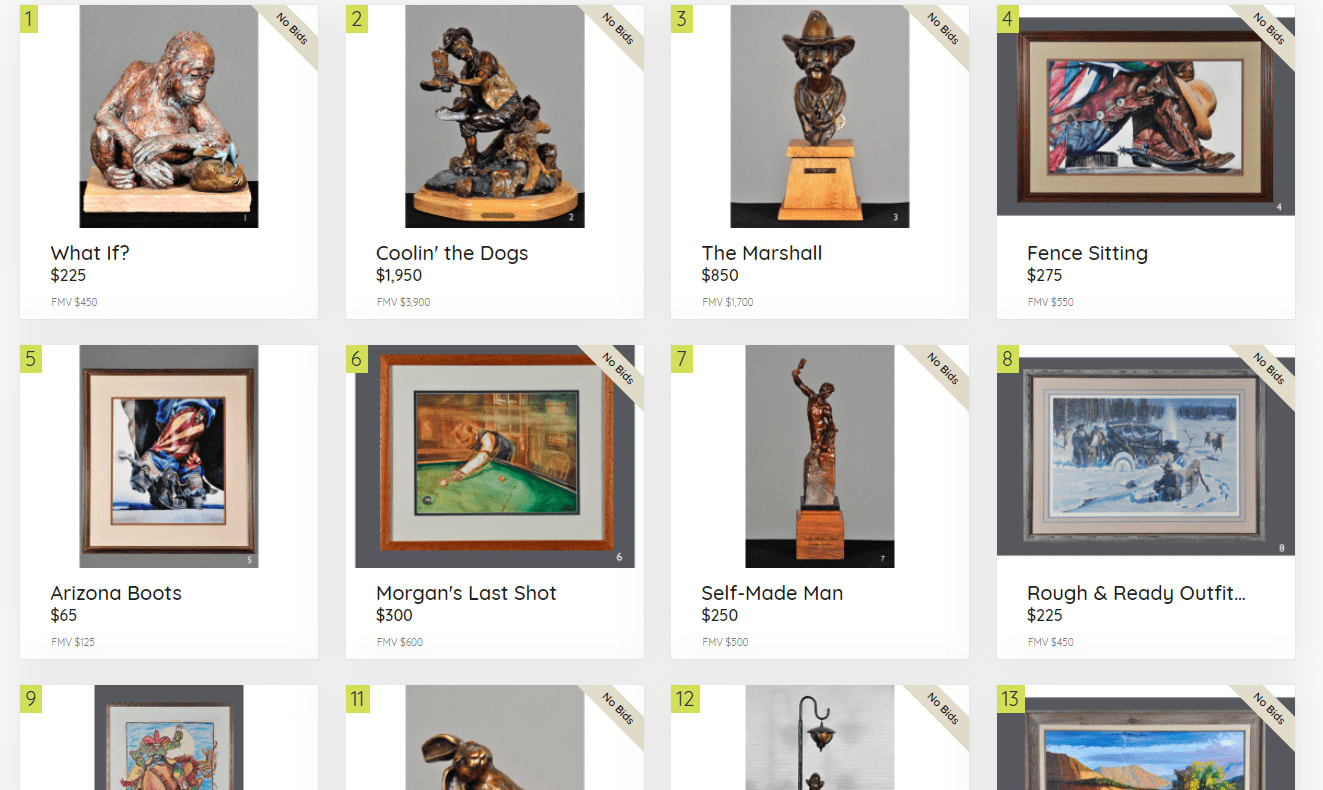 To participate in the auction, visit
FHArtAuction.givesmart.com
or text FHArtAuction to 76278. All proceeds from the auction will benefit the International Dark Sky Discovery Center, a project that the Miles believe will bring long-term international acclaim to Fountain Hills.
For questions, contact Dori Wittrig at 602-558-5901 or Vicky Derksen at (480) 837-5867.