Fountain Hills Mayor Ginny Dickey with Dori Wittrig
Back in September, Fountain Hills Mayor Ginny Dickey proclaimed September 15th to be "Fountain Hills Leadership Academy Day" in honor of the Sonoran Lifestyle Team's own Dori Wittrig's dedication to creating the organization over five years ago.
If you've been around Fountain Hills for a long time, you may have heard of the Fountain Hills Leadership Academy. What is the Leadership Academy, how did it form, and what does it do?
The Fountain Hills Leadership Academy is a yearly eight-week course that strives to turn active community members into even more active community leaders. The course provides an intense immersion into all of the town's functions. Subjects span from governmental processes to community services to environmental management.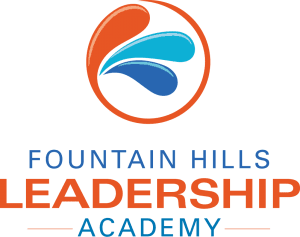 Graduates of the course have entered leadership roles throughout Fountain Hills. They sit on dozens of boards of local non-profit organizations, serve the Town in various roles, run PACs for local elections, serve on Town Council and the Sanitary District board, and more.
The Leadership Academy was founded in September of 2016 by a committee of the Fountain Hills Cultural & Civic Association members. This committee was led by the Sonoran Lifestyle Team's Dori Wittrig. The inaugural course of 2016 produced 14 graduates. Since then, over 60 more Fountain Hills residents graduated from the Academy.
Dori's creation has been such a success over these past few years that Mayor Dickey felt it warranted the creation of a town holiday. To learn more about the Fountain Hills Leadership Academy, go to
https://ilovefountainhills.org/leadership-academy/
.