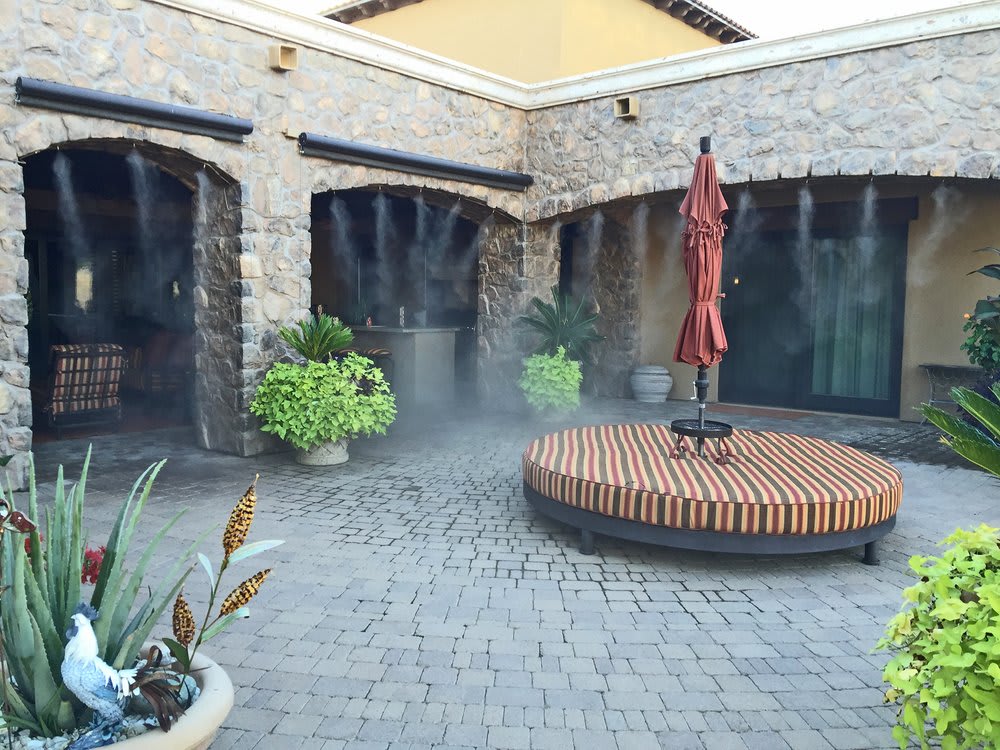 AZ Mist Systems Photo
Your outdoor misting system has been working hard to keep you cool all summer. Now that temperatures are finally starting to drop, however, it's time to shut the system down for the season. Simply turning off the water isn't enough to keep your misting system in good shape for next year. Standing water can damage the pipes in winter temperatures, and the pump system can sustain damage as well without some general maintenance.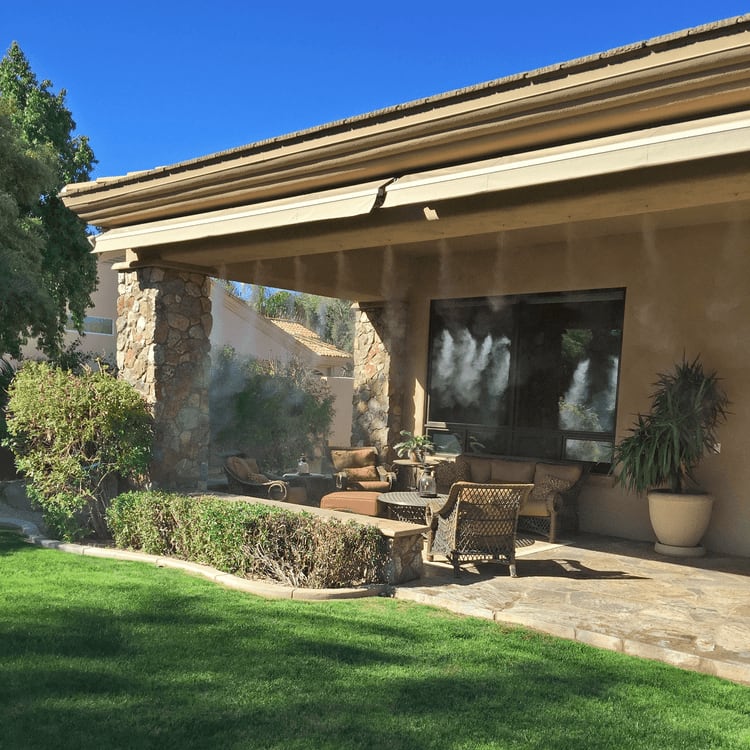 AZ Mist Systems Photo
Why your misting system needs professional seasonal maintenance
The most significant risk of skipping winter maintenance on your outdoor misting system is damage from frozen water. As water freezes, it expands. So, when there is standing water in the pipes in your misting system, it can cause the pipes to burst on those cold nights when temperatures dip below 32 degrees Fahrenheit. Additionally, standing water poses a risk for mold and mildew growth.
Another important aspect of seasonal maintenance is keeping the system clean. Replacing filters will keep the system spraying clean, odorless water. A technician will keep the pump in peak condition by changing its oil. While you may be tempted to take on winterization as a DIY task, it is ideal to call a professional. This is recommended because a professional technician can thoroughly inspect the system and make any necessary repairs. Furthermore, professional maintenance will be in line with warranty requirements for your system.
Don't delay and schedule your winterization today.
Call AZ Mist Systems
for your winter maintenance visit. (602) 908-7676