Home sellers: Help your house align with the season before hitting the market.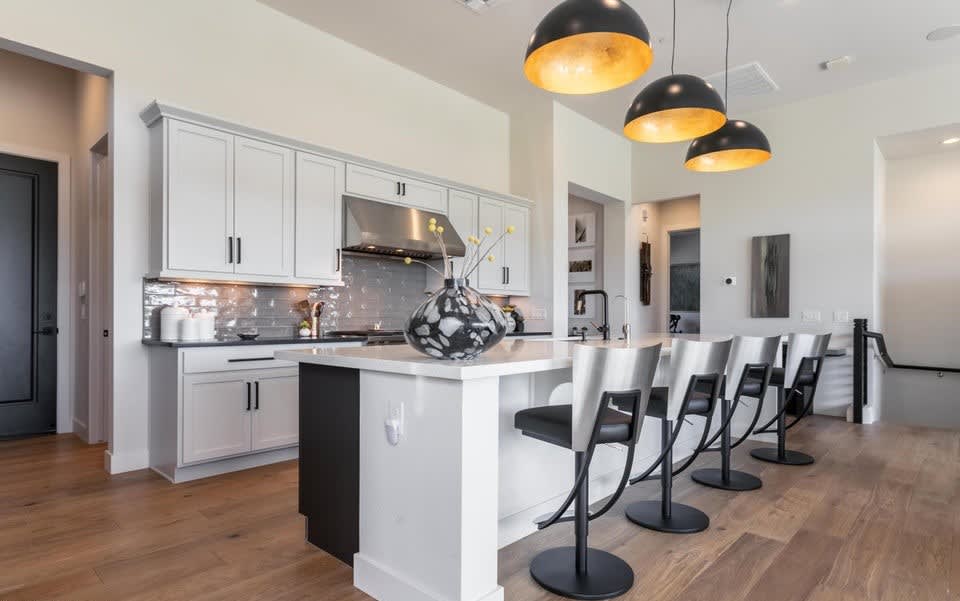 With temps rising and flowers in full bloom, it's evident spring has sprung – and in the world of real estate, so has the busy spring selling season.
As the market continues to rebalance in many locales, today's homebuyers are enjoying more options and sellers are putting extra thought into how they prepare their property. Staging – a key way to show a home to prospective buyers in the best possible light – is an integral component of increasing the appeal of and interest in a home.
However, staging doesn't always involve overhauling existing furniture for a completely new look. Some sellers opt to clean and rearrange what they have on hand, and oftentimes marvel at how different a space can look with a few simple changes like decluttering.
In addition to consulting a qualified local real estate agent, consider these three factors when staging a home to sell this spring.
1. First impressions start outside
The old adage says you never get a second chance to make a first impression. The same is true with a house for sale.
When prospective buyers arrive to tour a home or attend an open house, their initial impression is based largely on what they see on the outside. And after a long winter, the front yard can look a bit worse for wear. Focus on curb appeal and tidy up the exterior of the home.
Remove any lingering leaves, clean up flower pots of weeds or debris, and if you have rocks in the landscape make sure are raked smooth and fill in any bare spots. It's even time to break out the power washer and clean away any dust piles. While also making sidewalks, driveways, and pool decks shine.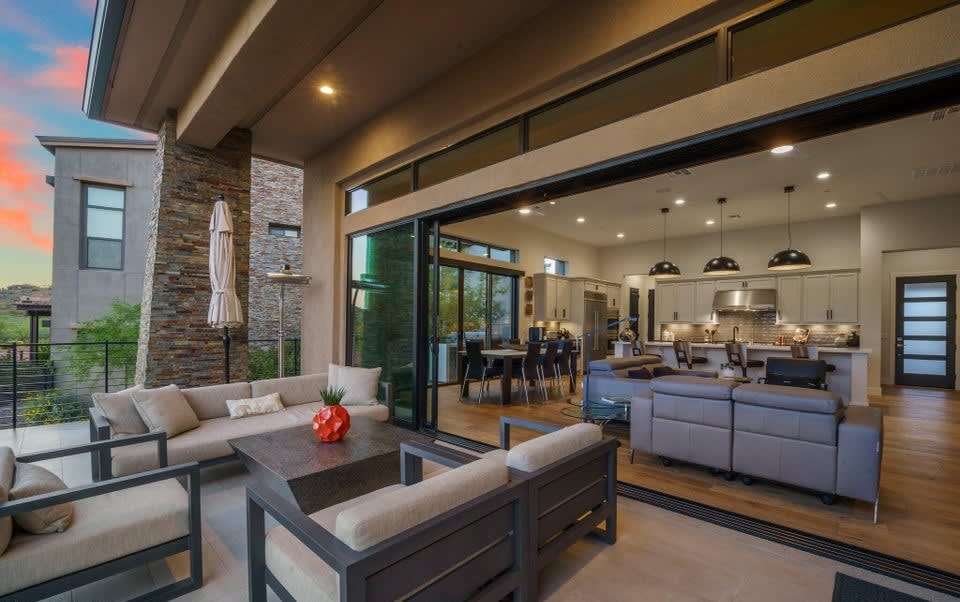 Plus, it's time to unearth and clean patio furniture, including chairs or decorations that live on the front porch. Create an inviting scene at the front of the house with chairs, a new welcome mat, and decorative planters filled with seasonal flowers.
2. Spring cleaning is imperative
Interior staging starts with curating a space that prospective buyers can envision themselves living in.
First and foremost, clear out the entryway by storing away winter-specific items like coats, heavy blankets, and deco. While avoiding making it feel empty, it's important to keep rooms minimal and airy by eliminating clutter, hiding away personal mementos like family photos, and overall pairing down on the number of items on each surface.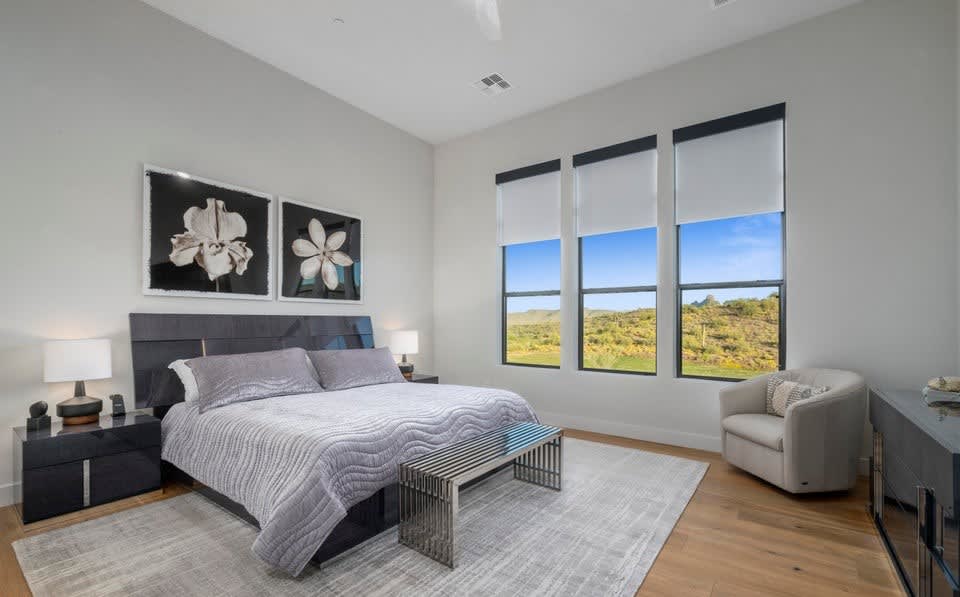 A deep cleaning is essential, too. In addition to the standard washing of windows and surfaces and vacuuming of floors, don't forget about dusting overlooked places like baseboards, ceiling fans, and windowsills.
3. Match colors with the season
Spring is the season of nature coming back to life, so it makes sense that the colors associated with spring are often bright and refreshing. When it comes to the interior of a home, however, many sellers still opt for a predominantly neutral palette regardless of the season.
Those considering repainting walls this spring may opt for lighter, neutral colors that brighten up the space – especially in smaller rooms. When it's time for a showing, make sure to open all shades and curtains to maximize natural light.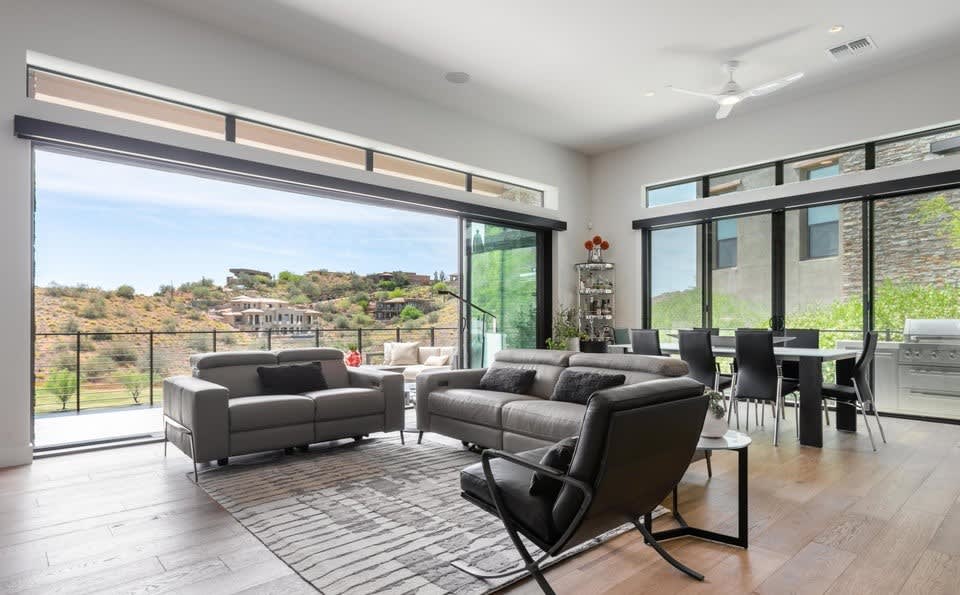 Then, to add in pops of cheery color for a warm springtime welcome, try placing flowers in a vase as a table a centerpiece, or on the kitchen counter. Throw pillows and blankets are an easy way to transition the home's appearance to match the season, too.
Ready to sell a home this spring? Let the
Sonoran Lifestyle Team
with RE/MAX Sun Properties guide you through the process with our expert knowledge.