The 2022 State of the Town Address was this morning at the Community Center. Mayor Ginny Dickey gave a speech, followed by a video presentation, that displayed the challenges Fountain Hills faced in 2021 along with the many huge accomplishments of the year. She concluded the event with a bright outlook for Fountain Hills' big plans for 2022.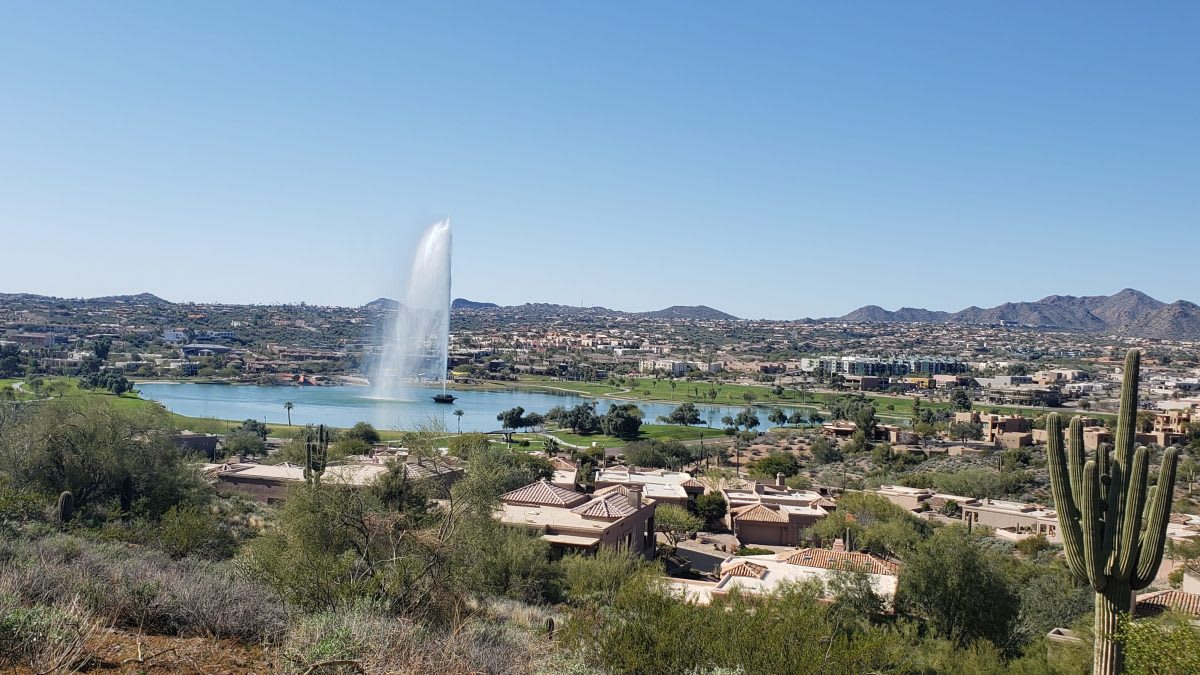 (Some) Highlights of 2021 for Fountain Hills
Completion of the Pandora Drive Drainage Tunnels: The old drainage tunnels along the Fountain Park on Pandora Drive were causing road damage and sinkholes, so, beginning in 2020 the tunnels were completely rebuilt with modern strategies.
Construction of the FH Medical Center: Fountain Hills now has a hospital, constructed over the course fo 2021. It features emergency rooms, urgent care, and phramacy capabilities.
Excellence in Financial Administration: In 2021, the Town saved more than it spent and received awards from the State of Arizona for its

pecuniary efficiency

.
Fountain LED Installation: As part of the Fountain's 50th birthday gift, a set of huge color-changing LED lights were installed. Now the Fountain glows at night in a seasonally-relevant color.
Fountain Livestream: Our famous Fountain is now livestreaming, permanently! Since activating

this Earthcam feed

, the Fountain has been watched over 4,000,000 times by people around the world.
Town Website/Social Media Revamp: The town of Fountain Hills completely revamped their website to meet modern times. In addition to this, the town government is now accessible on

Facebook

, Instagram, Twitter, and LinkedIn.
Creation of the "Safety Corridors": Sections of Palisades Boulevard and Saguaro Boulevard now feature "safety corridors," or areas where fines for speeding are doubled.
Community Center Remodeling: The Fountain Hills Community Center was repainted, given new floors and interiors, and turned various rooms into usable classrooms. Classes now take place on a daily basis in the rooms of the Community Center.
Renewing of the Parks: This part has only just begun. Parts of Four Peaks Park, the Fountain Park, and Desert Vista Park, are in the process of being reinvented, with better playgrounds, ball courts, and more.
Crosswalk at Saguaro Boulevard for Desert Vista Park: What was once a long stretch of uncrossable road on Saguaro Boulevard, there is now a sidewalk, crosswalk, and crossing sign setup near the intersection of Saguaro and Desert Vista. This makes Desert Vista Park even more accessible.
Building Permits Up 63%: According to Mayor Dickey, 2021 saw the construction of 79 new single-family homes, 99 multi-family homes, and 543 total approved building permits across town. This is a significant increase from the previous year.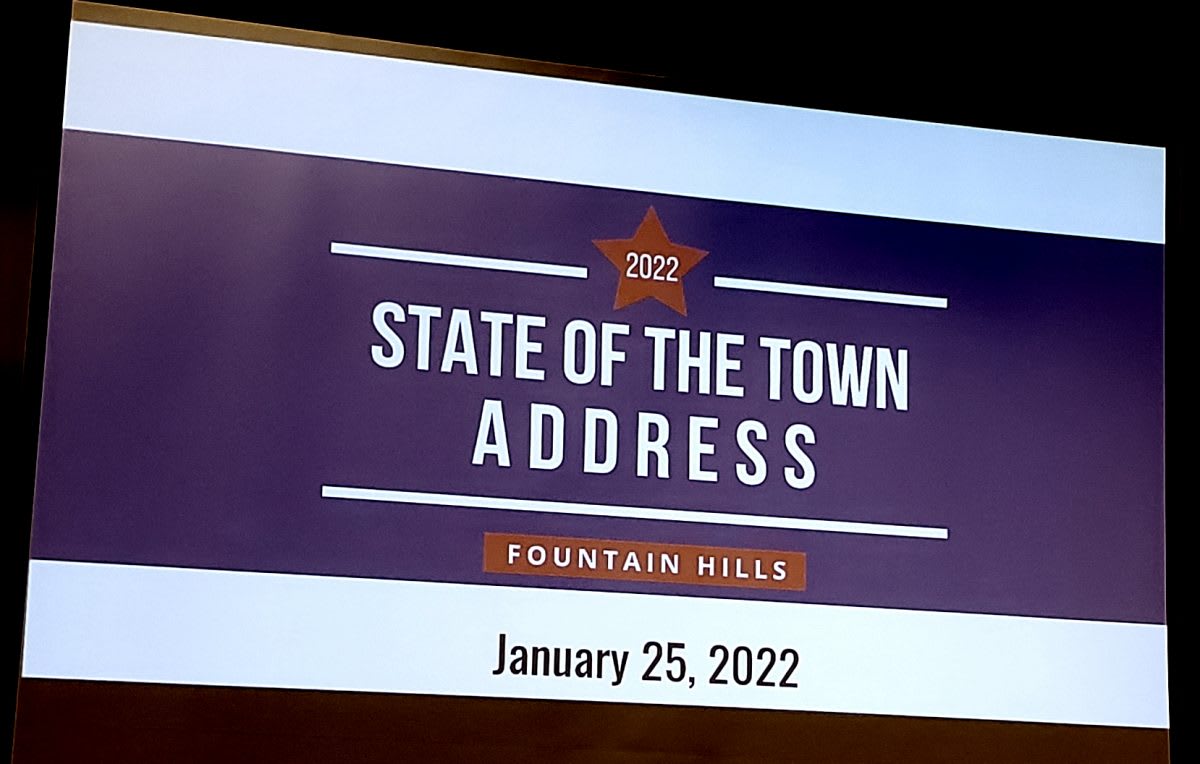 Mayor Dickey also applauded the town for its handling of the virus and the conditions created by it, stating "Despite the pandemic, Fountain Hills has moved forward." She stated that her goal was to make Fountain Hills a place that people will want to come to and stay. "In Fountain Hills, we are all about people," she said. It looks like Fountain Hills has a bright and ambitious year ahead.