The 2022 Thanksgiving Parade was a few days ago, and it was an absolute blast! The Turkey Trot, parade, and the Muffins, Mimosa, and Marys bar at our office made for a great start to Turkey Day.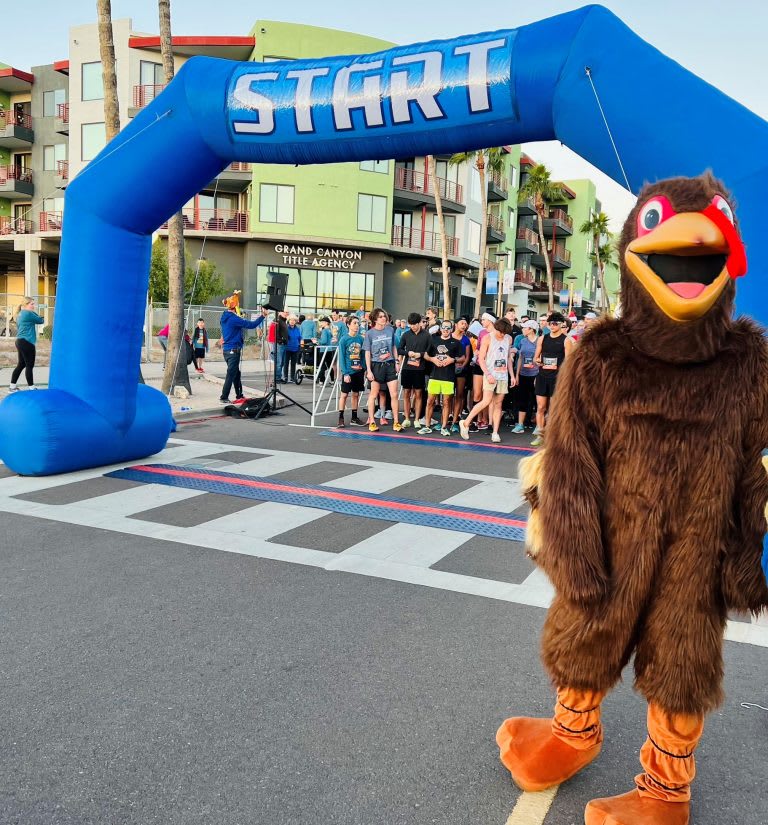 Starting Line 2022 Turkey Trot
The Sonoran Lifestyle Team sponsored the Turkey Trot that began Thanksgiving morning. Our team member John Weil and his entire family ran the 5K around Fountain Park while others manned the tent and gave away cooling towels, hats, and ChapStick.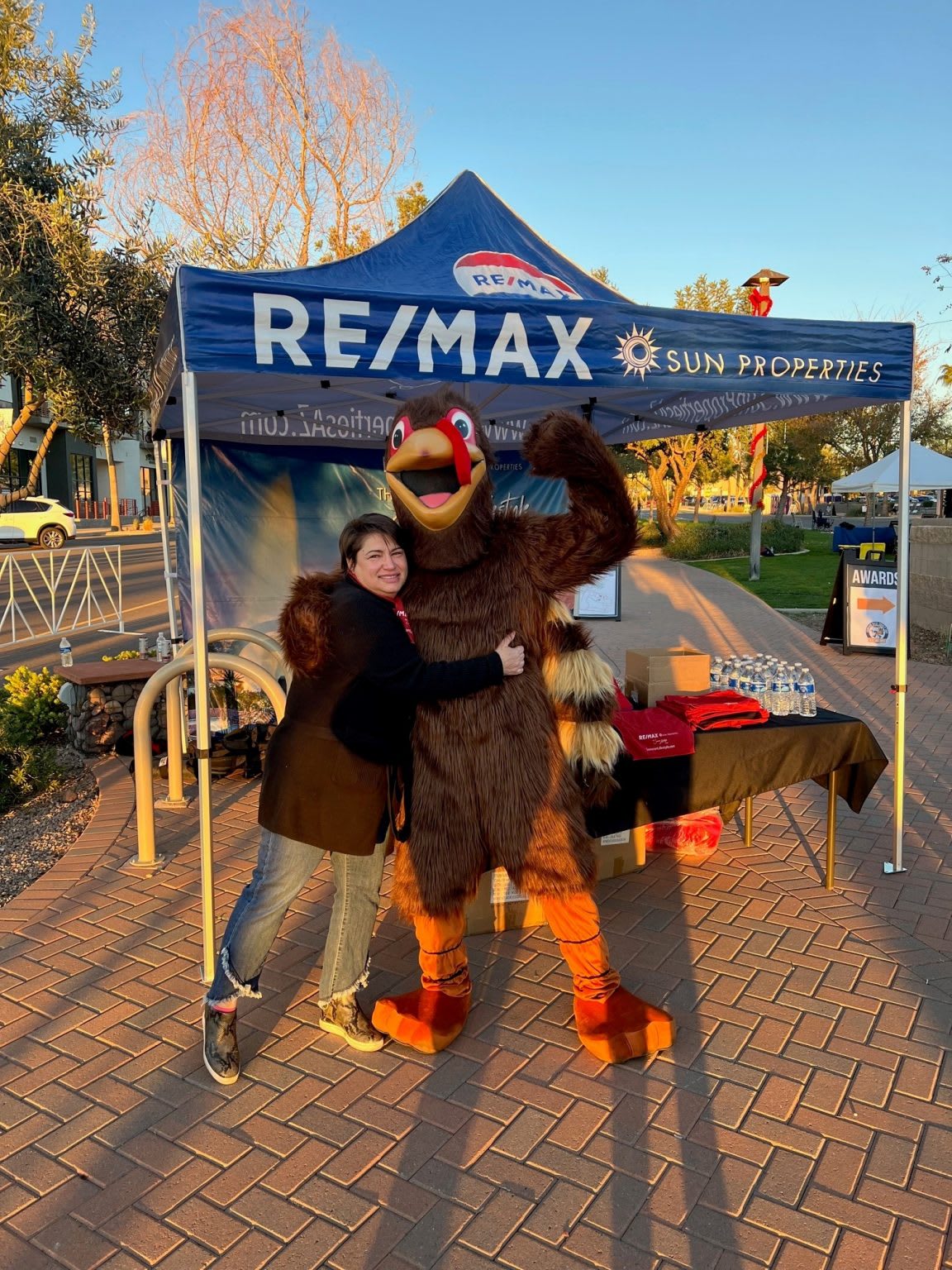 Toni Lepoer and Mr. Gobble
After the Turkey Trot Finished, the Avenue of the Fountains reconfigured itself in preparation for the parade. The wise Spectors arrived early for the best seat on the Avenue. This was the second year in which the parade would pass both up and down the Avenue and right in front of the Sonoran Lifestyle Team office.
Movie magic is this year's theme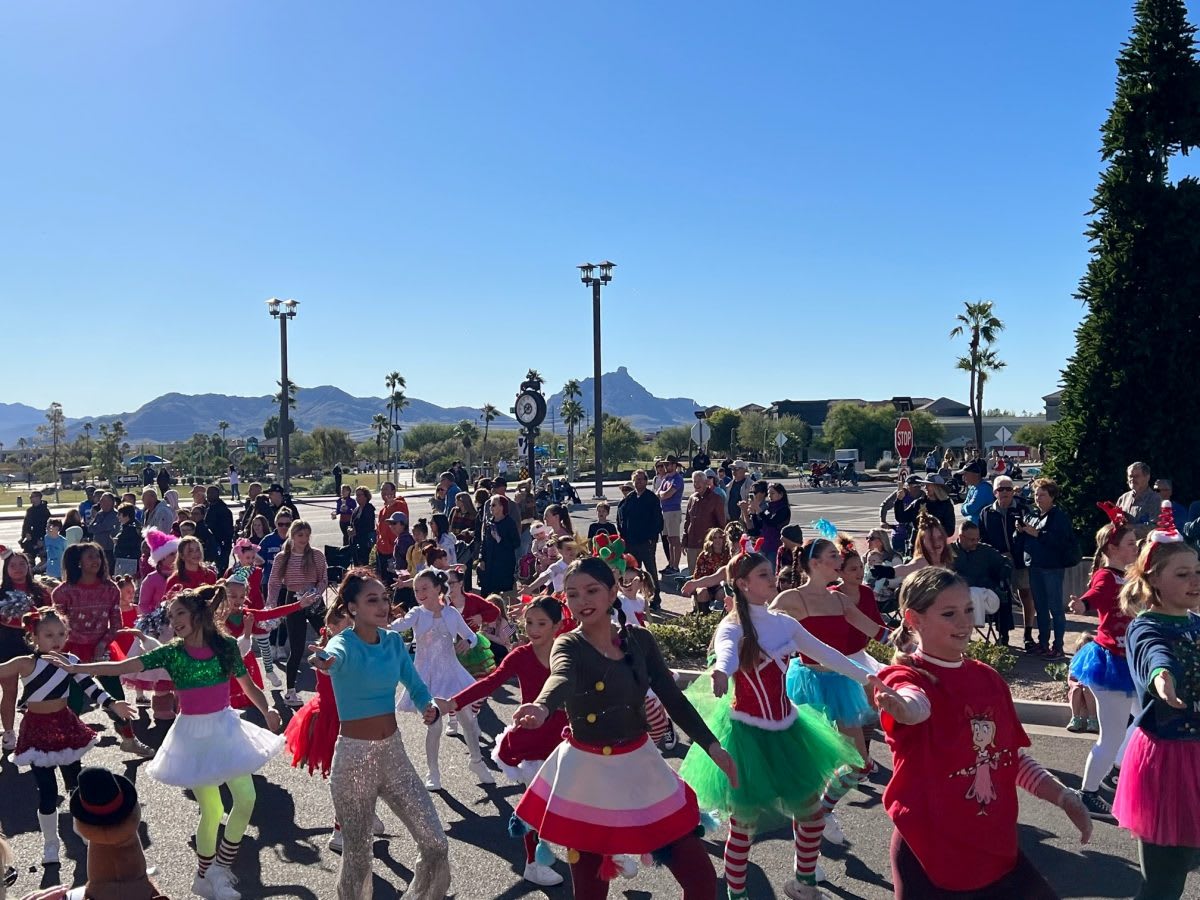 Thousands of people lined the streets along the route of the parade. As usual, the announcer made puns as each float passed. Movie Magic was this year's theme as floats of Whoville, The Grinch, and Buddy the Elf delighted the crowd. Parade participants ranged from the Fountain Hills High School Marching Band to the International Dark-Sky Association to the Veterans of Foreign Wars. It is truly a broad spectrum of Fountain Hills organizations represented.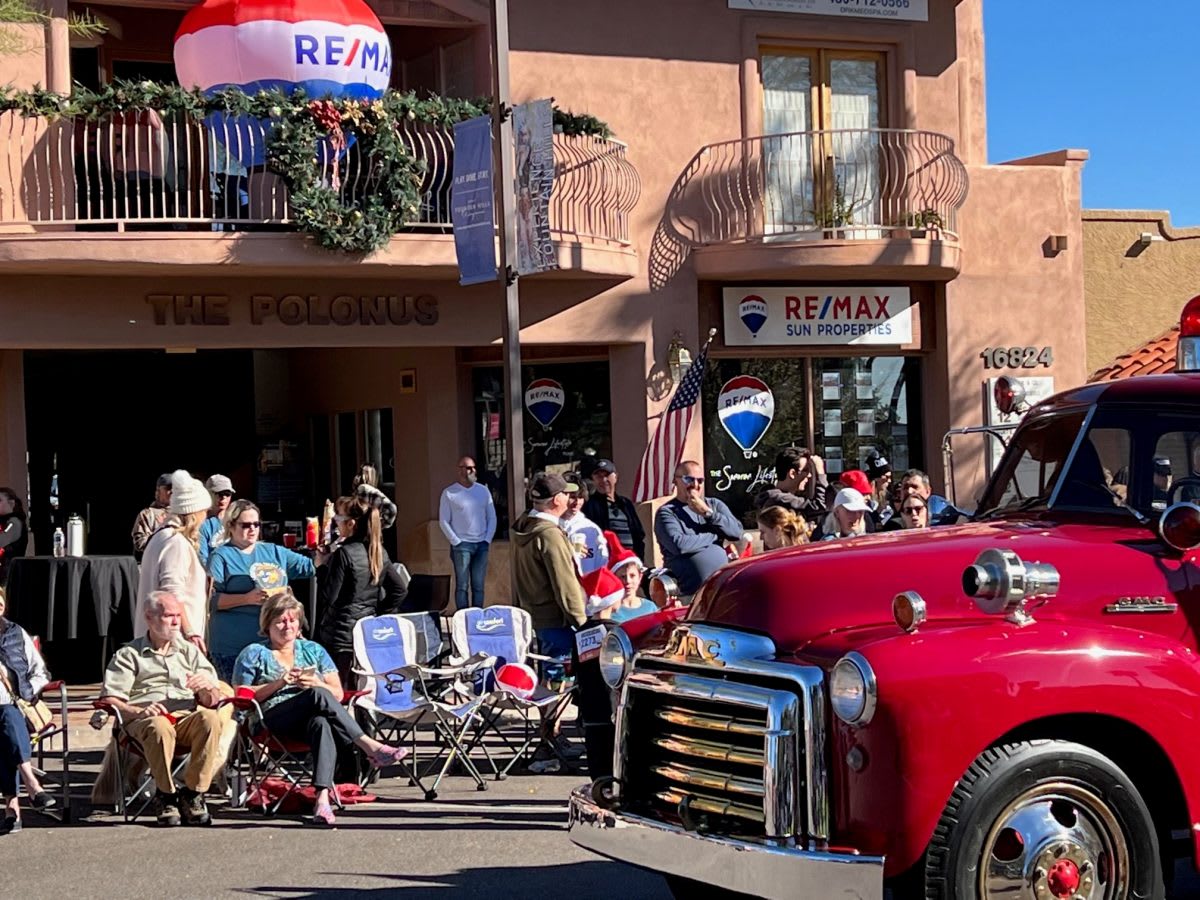 Fountain Hills Parade
Meanwhile, at the Sonoran Lifestyle office, our team members made muffins, mimosas, and the crowds lined up for John's Famous Bloody Mary bar. Clients and runners enjoyed the hot cocoa, and coffee while waiting for the start of the parade. Fun to see so many friends, family, and clients catching up with each other, all while feasting on the food and drinks we made and having a great time.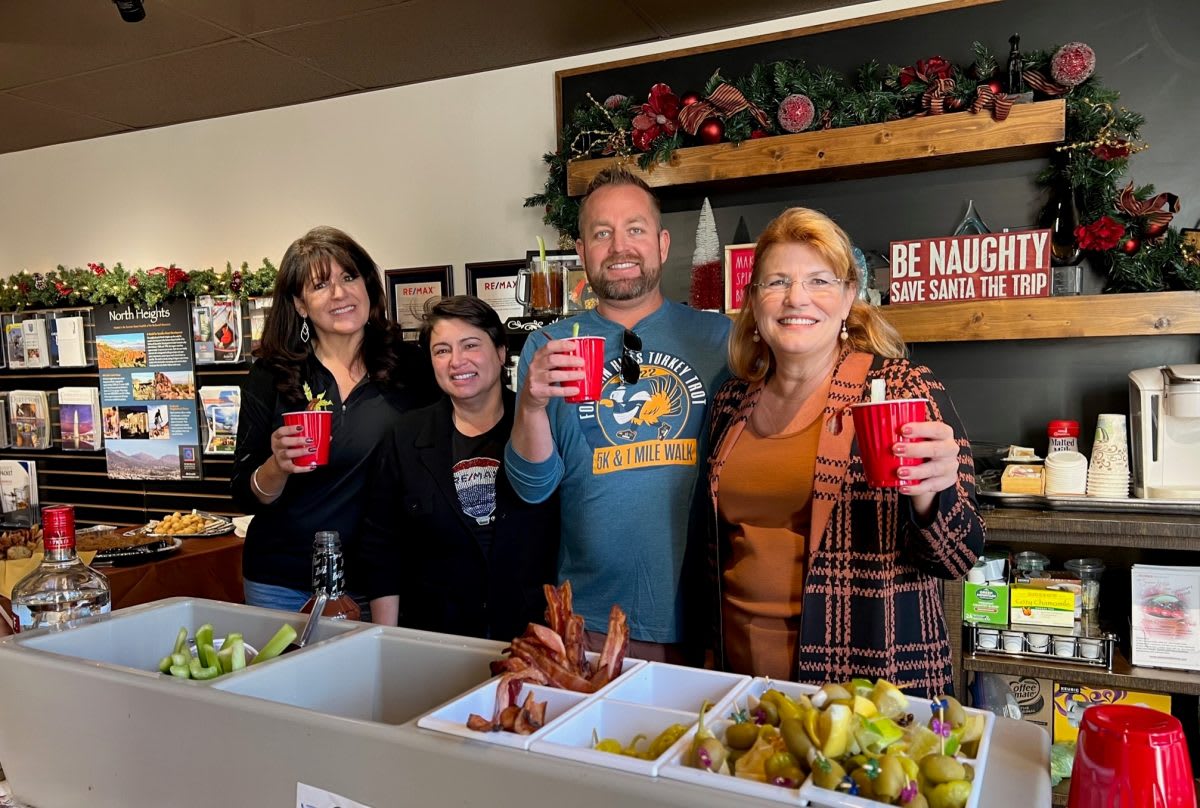 It was a fun start to Thanksgiving for sure, and we hope that the rest of your day was full of food and merriment. We'll see you at next year's Turkey Trot and Parade!