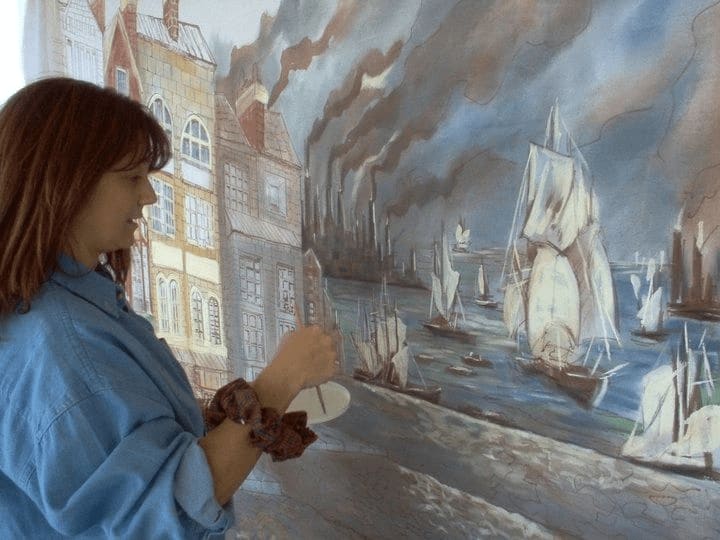 During the 2021 Flutter at the Fountain, you may recall a certain masterpiece of a butterfly raffled off at the event. The mastermind behind the beautifully painted "Fountain Flutter" was Vanessa Davisson. If you've been in Fountain Hills for a long time, that name may ring a bell.
Born in New York, Vanessa has lived in Fountain Hills since 1979. In those forty-plus years since she has made herself an integral part of the Fountain Hills community. Her art pervades in Fountain Hills, from business logos to wall murals and plenty of stage murals at the Fountain Hills Community Theater. To say she is prolific is an understatement!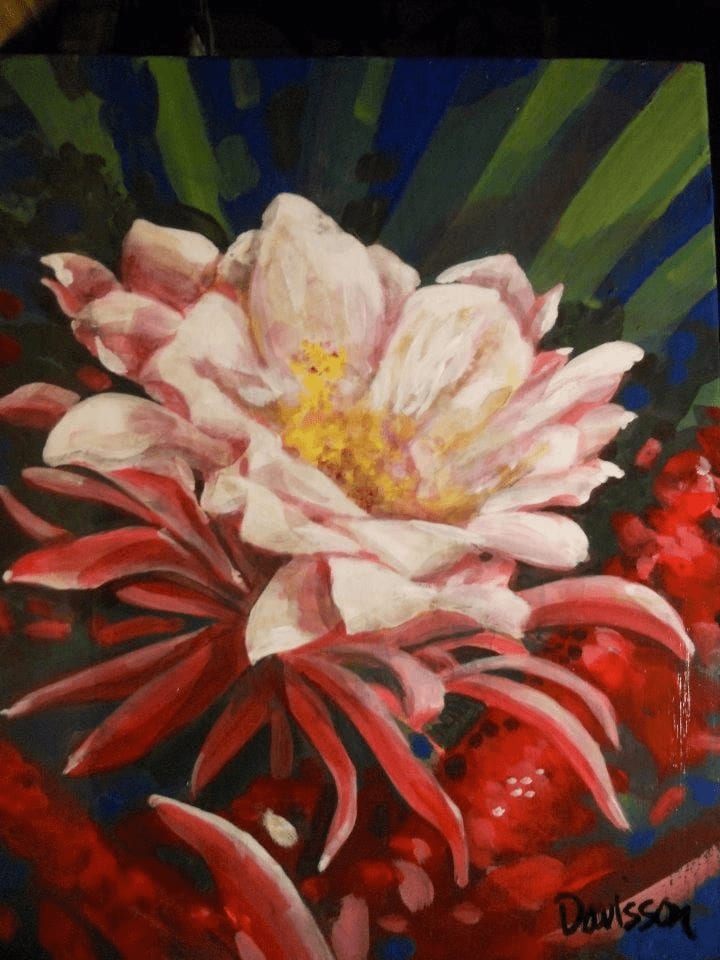 Vanessa earned a bachelor's degree in Illustration and Advertisement Design with a minor in Photography and Painting at Syracuse University. In 2009, she graduated from Arizona State University with a Master's degree in Art History.
She spent much of her free time traveling around the world, experiencing the art and culture of Europe and Egypt, and especially the Renaissance works of Italy.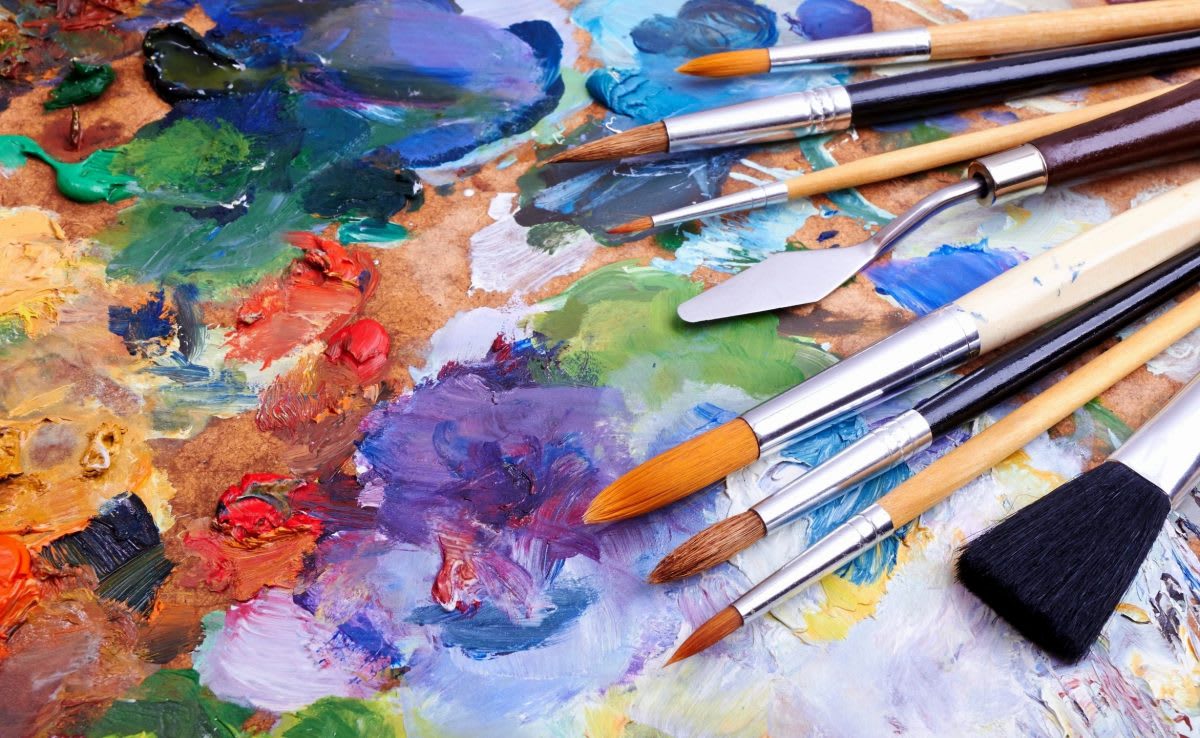 She was one of the original Board of Directors of the Fountain Hills Community Theater. She took the responsibility of making scenic background paintings for the local Theater, and others around the valley.
In addition to her murals, paintings, and bas reliefs, Vanessa has designed hundreds of logos for businesses around Arizona and around the country. Those awesome cartoon maps of Fountain Hills from the early 2000's – that was her too.
Several awards and accolades from several genres of artistic expression have come her way over the years. Multiple paintings received blue ribbons at the Foothills Juried Competition and the FH Juried Competition for painting and mixed media art. She won two Prizm Awards from the FH Community Theater and was nominated twice for the Arizoni award for her set designs. Her painted butterflies from the 2020 Flutter at the Fountain were fan favorites, and her 2021 butterfly was juried by judges to be the raffle butterfly, a big honor considering the competition.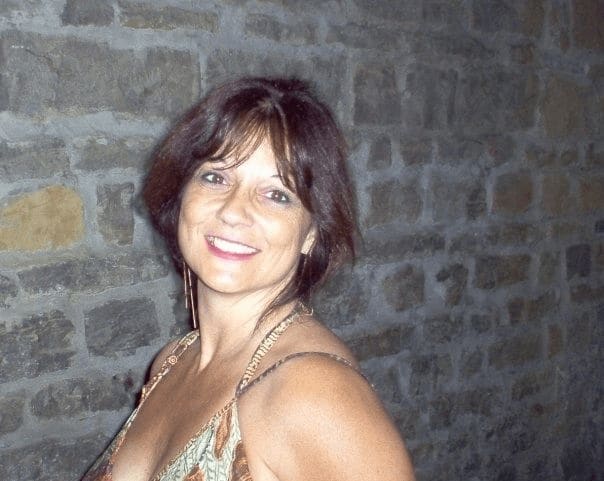 On Vanessa's website,
davissonstudio.com
, she says that "Art and life are one and the same. It is through the making of art and the study of art through history that I have come to understand the human experience, colored by our passions, motivations, and desires."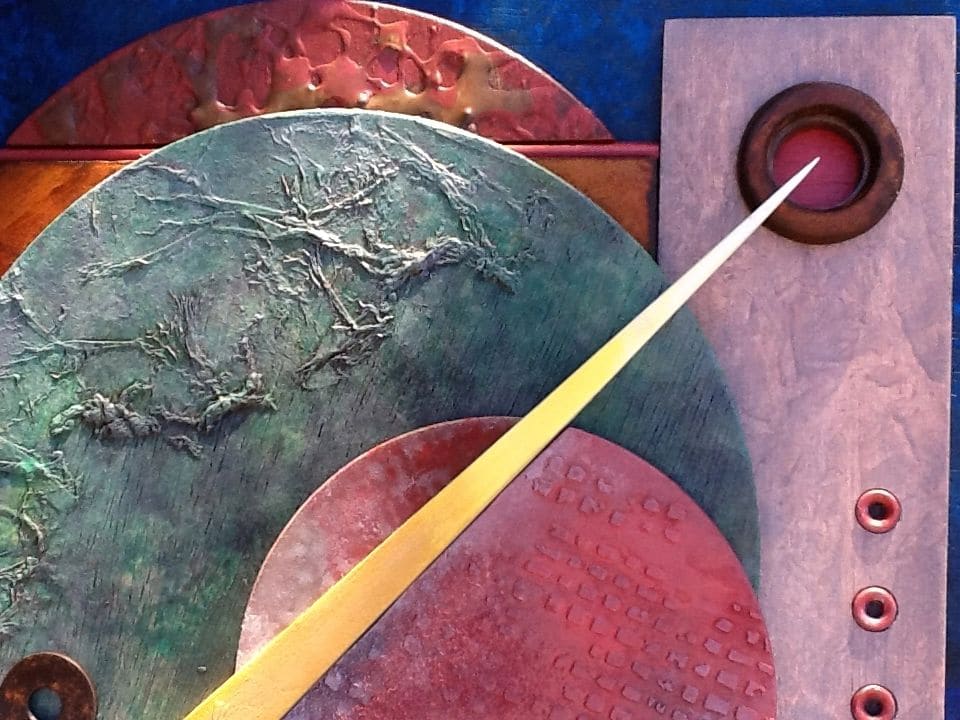 So, when you're walking around Fountain Hills and see a logo, a mural, or even the backdrop of a theater performance, you may just be looking at an element of
Vanessa Davisson
's huge impact on Fountain Hills.