The FH Sweet Corn Market is back again for its 9th year!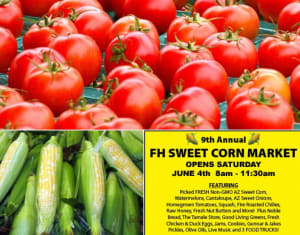 Last year's Corn Market was originally intended to be the last of its kind, but the Corn Market has returned for June of 2022.
The corn market, which takes place outside of Smith Family Chiropractic on 11673 N. Saguaro Boulevard, sells fresh-picked Arizona Sweet Corn, watermelons, cantaloupes, honeydew, Arizona Sweet Onions, Tomatoes, and much more. On top of all this, there are typically three food trucks: Noble Bread, the Tamale Store, and Good Living Greens, all with the backdrop of live music.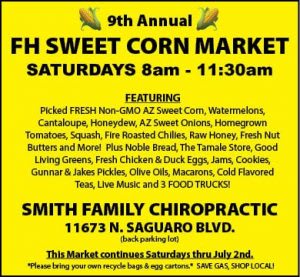 This year, the Market will be open every Saturday of June from 8:00 AM through 11:30 AM, ending on Saturday, July 2nd. Be sure to stop by one of Fountain Hills' favorite summer events!