Certainly, a well-designed kitchen can be a major selling point for a home. Here are the top 5 kitchen features that can make a home irresistible to potential buyers:
1. Open Concept Layout
Modern homebuyers love open-concept kitchens that flow seamlessly into the living and dining areas. Removing walls or creating large openings can make a space feel more inviting and spacious. This design allows for easy interaction with family and guests while cooking and entertaining.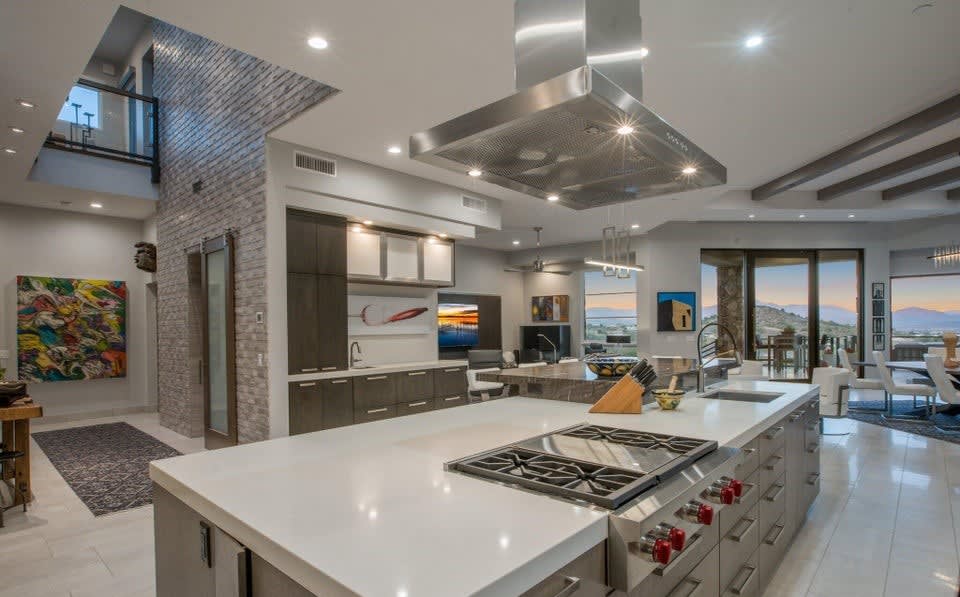 15935 E Tombstone Trl, Fountain Hills
2. Quality Countertops
Granite, quartz, or marble countertops not only look luxurious but also offer durability and easy maintenance. A beautiful countertop can become the centerpiece of the kitchen and can greatly enhance its overall appeal.
3. Stainless Steel Appliances
Stainless steel appliances remain a timeless choice for kitchens. They not only look sleek and modern but also have a reputation for durability and resistance to stains and fingerprints. Buyers often appreciate homes with up-to-date, high-quality appliances.
4. Ample Storage
Adequate storage space is a must in any kitchen. Features like spacious cabinets, a walk-in pantry, and deep drawers provide functional storage options. Buyers often look for kitchens that are well-organized and clutter-free.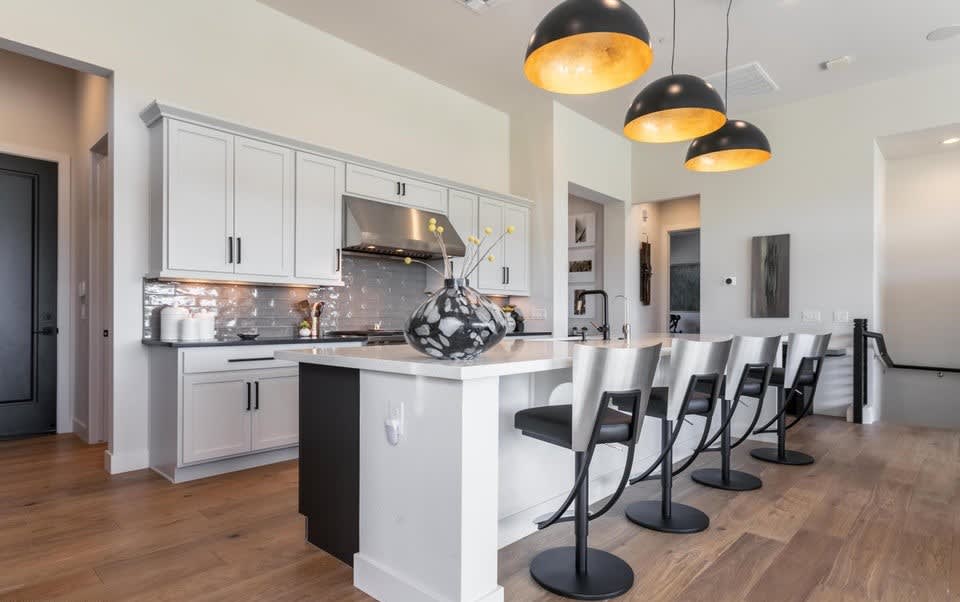 5. Island or Breakfast Bar
An island or breakfast bar can serve as a focal point and provide additional counter space for food preparation and casual dining. It also offers an opportunity for extra storage and can be a gathering spot for family and guests. Consider also adding a multi-level counter as a bar but with only a slightly raised outer level, just enough to create a bit of separation between the parties and the food prep area.
In addition to these features, details like under-cabinet lighting, a stylish backsplash, and energy-efficient lighting fixtures can further enhance a kitchen's appeal. A well-designed kitchen can be a powerful selling point and make your listings more attractive to potential buyers.
If you're looking to buy or sell a home with a standout kitchen, Re/MAX Sun Properties can help you find the perfect match. #Top 5 Kitchen Features! #KitchenDesign #HomeSelling #RealEstate #DreamKitchen