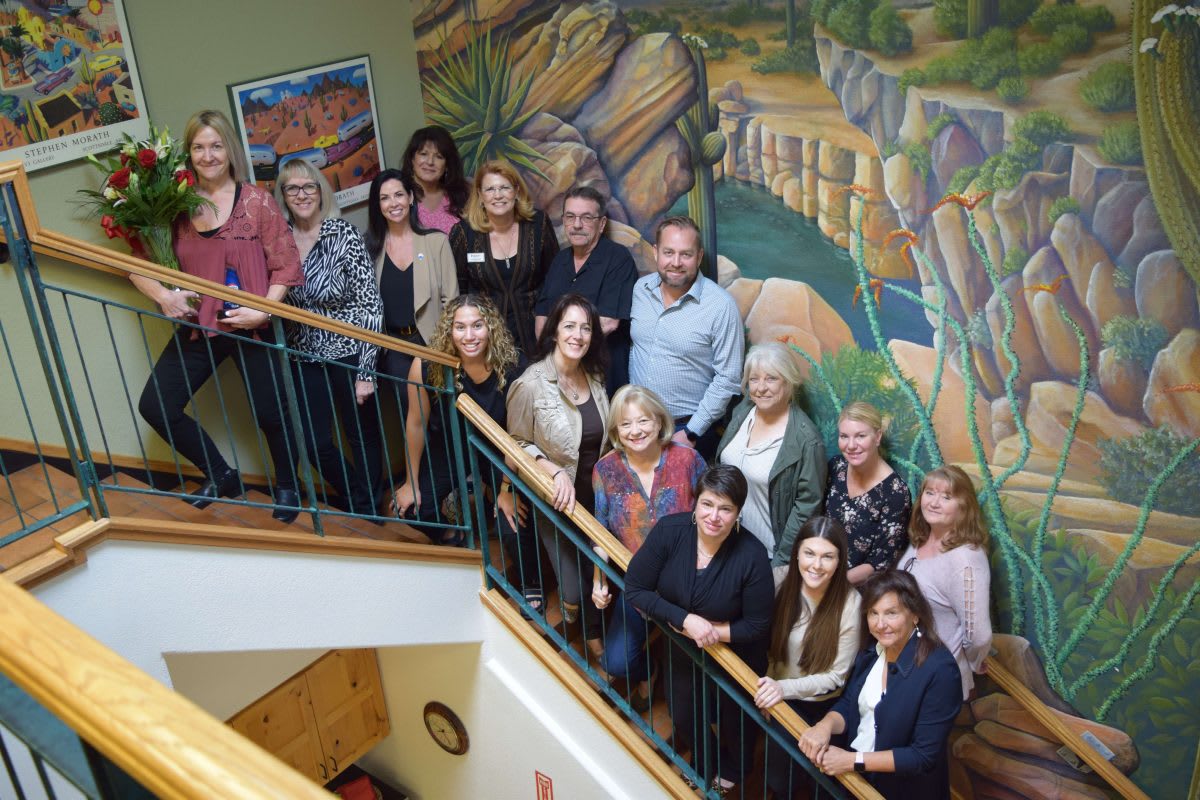 Everybody in RE/MAX Sun Properties, including Dawn Woods and the Sonoran Lifestyle Team at this morning's meeting.
Accolades are coming to RE/MAX Sun Properties and the Sonoran Lifestyle Team left and right lately for the group's amazing performance in 2021.
Despite the market's volatility, the team at RE/MAX Sun Properties continues to stand out as leaders in Fountain Hills and Rio Verde, following up on a successful year when the company led the local market with $177 million in local area sales volume.
Diane Graham earned a spot as Buyer's Agent of the Month for January. The award for Listing Agent of the Month as well as Overall Highest Producer for January went to Merry Silbaugh, who also recently received national recognition from RE/MAX International with the prestigious Lifetime Achievement Award.
Rio Verde Agent of the Month was Kristy Coup, who specializes in Trilogy at Verde River. The Sales Team of the Month award went to the Sonoran Lifestyle Team, consisting of Dori Wittrig, John Weil, Toni LePoer, and Michelle Campbell.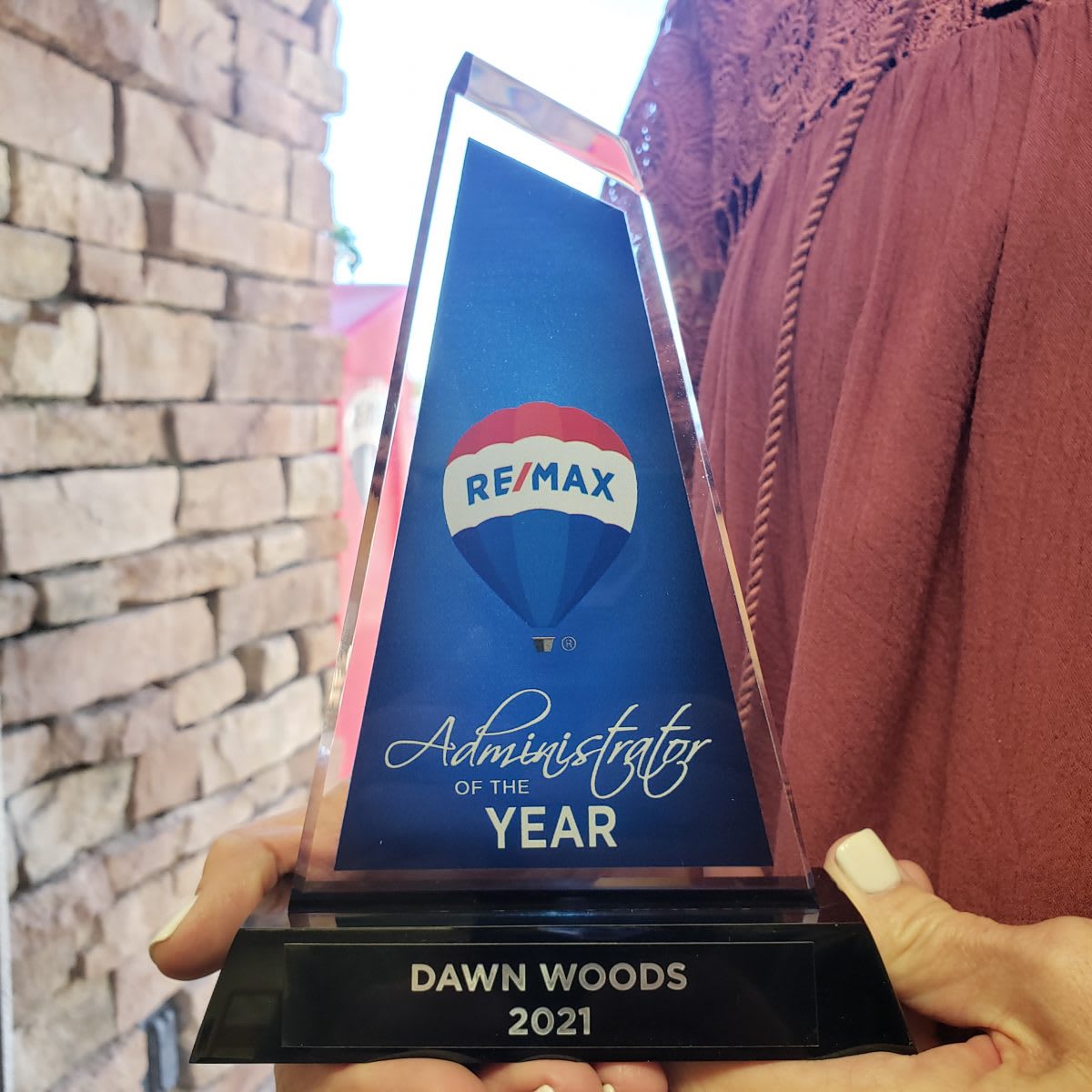 The biggest award, however, was for our very own Operations Manager, Dawn Woods.
Announced with a special visit from Jami Kitchen, the RE/MAX Franchise Development Consultant for the Western Region, Dawn was awarded the "Administrator of the Year" award.
This is a huge award, given out to five office administrators in the entire Western United States for excellent performance. She was nominated for this award by everybody here at RE/MAX Sun Properties, and when she won, to say she was pleasantly surprised is an understatement.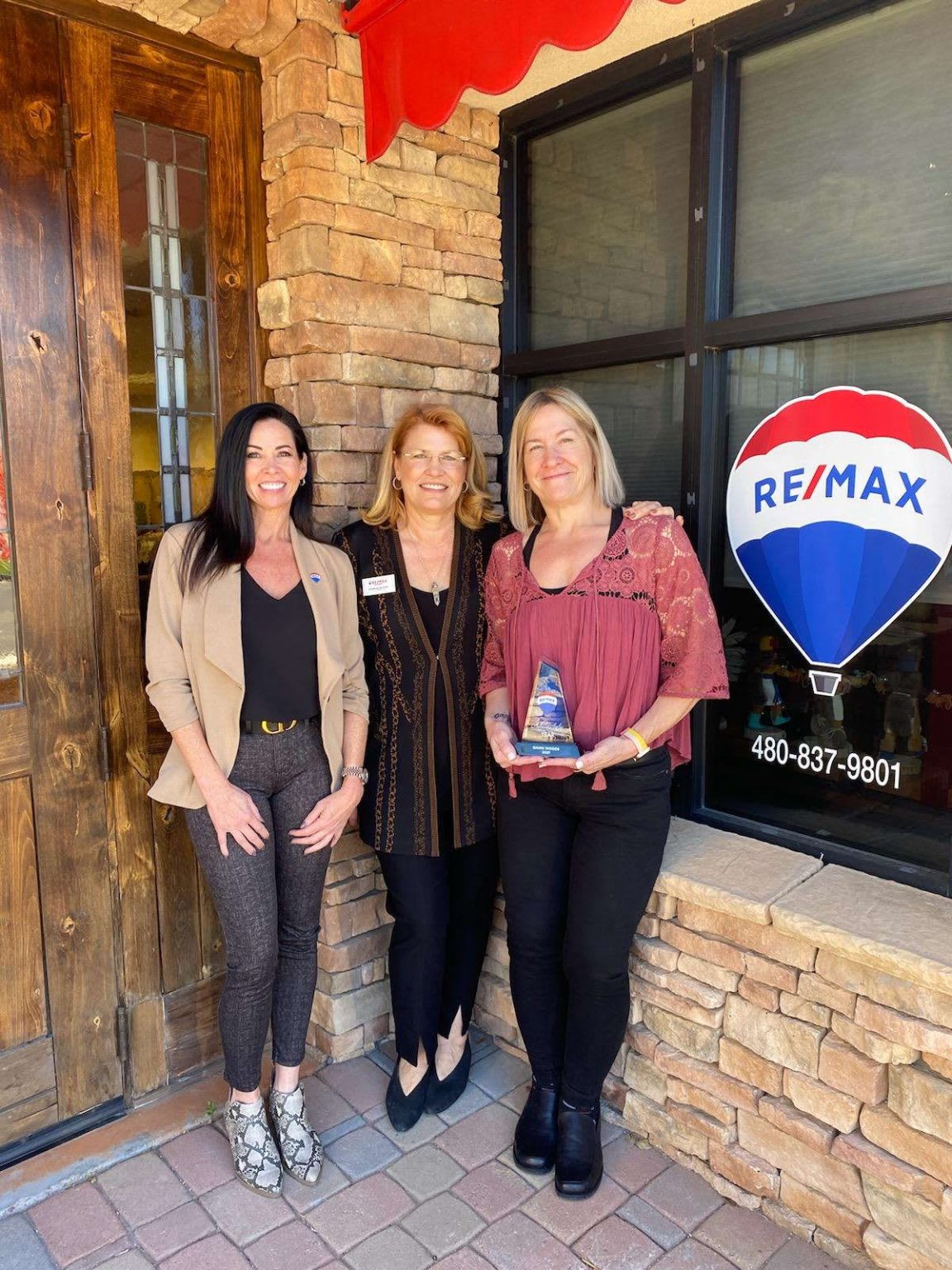 The award reads "You were nominated by your office and peers because of your outstanding professionalism and work ethic. Your dedication and commitment to your office while serving clients has truly set you apart. The success of your brokerage is a direct result of the value you provide in your role."
We couldn't agree more, and we're so happy for Dawn!