The Western spirit will be alive on the evening of Thursday, April 7th! Put on your boots and head to the Fountain Hills Community Center, which is hosting its first-ever Country Dance! After a few setbacks earlier in the year, the event is finally happening!
Put on your boots and welcome Johnnie Long from San Antonio, Texas at our first Country Dance. The FH Line Dancers will also be performing. Bachelor's Pad BBQ will have their food truck on-site for some dinner to eat on the patio or in the ballroom. Tea and lemonade will be provided free of charge.
Admission is FREE to Community Center members. There is a $5 fee, per adult, for non-members. Teens and kids are free if they are accompanied by an adult. Pre-registration is required for all participants. The doors will open at 4:00 PM.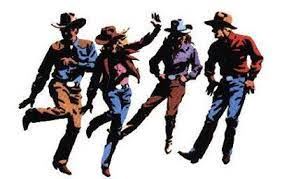 The Fountain Hills Country Dance is sponsored by the Sonoran Lifestyle Team at RE/MAX Sun Properties. For more information about how you can sign up for the Fountain Hills Community Center or buy your tickets for the Country Dance,
click here
.