Did you say green? That's right! March 17, 2023, the Town of Fountain Hills turns its World Famous Fountain a dazzling emerald green in celebration of St. Patrick's Day. In a tradition that dates back to the early 1980s, watch as the world-famous fountain turns emerald green at noon to celebrate St. Patrick's Day!
St. Patrick's Day Irish Coffee
Join us on St. Patrick's Day morning at RE/MAX Sun Properties when the Sonoran Lifestyle Team will be serving up Irish coffee! Find us at 16824 E Ave of the Fountains.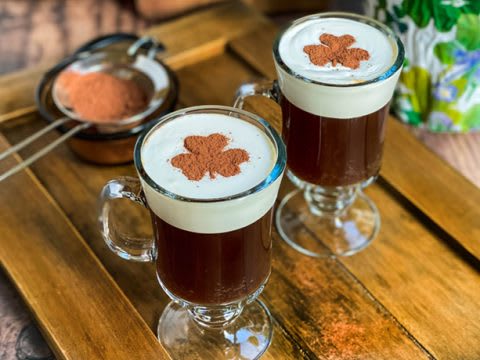 Then head over to the Greening of the Fountain at NOON.
and Go n-eirí an t-ádh leat! "May Luck Rise with you!"