Irish Coffee is coffee mixed with brown sugar and Irish liquor, often Irish whiskey or Baileys.
Saint Patrick's Day is this Thursday, March 17th! Even though we just had the Irish Fountain Fest this past Saturday, the Irish festivities aren't over yet. Not only is the Fountain turning green again at 12 PM and 4 PM that day, but we'll be serving Irish Coffee at our office that morning.
Starting at 9 AM, our office will be hosting an open-door get-together for our clients. This has been a tradition for a few years now at the Sonoran Lifestyle Office.
There will be a cornhole set up outside the office, and several agents from RE/MAX Sun Properties will be there serving the coffee and spending a relaxing Saint Patrick's Day morning having a good time with whoever shows up.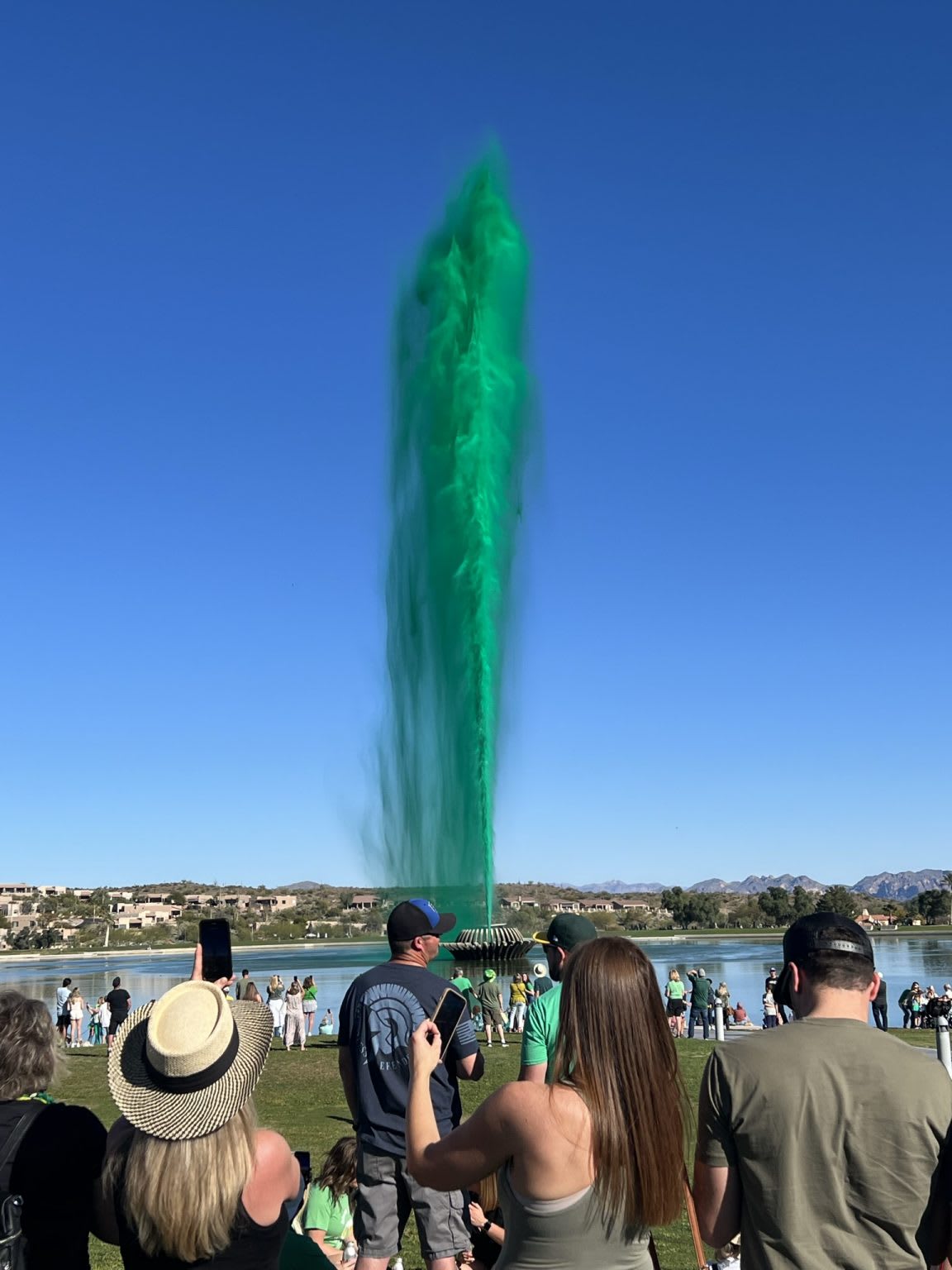 The fountain will be turning green again on March 17th, right after Irish Coffee.
The Irish Coffee will be served throughout the morning, ending just around noon when the fountain goes green. Wear some green, and we'll see you at the Sonoran Lifestyle Team's office at 16824 E Avenue of the Fountains #12!