THE BEST SAFETY ADVICE IS TO AVOID AN ENCOUNTER WITH AN UNFRIENDLY HONEY BEE SWARM. WHILE WE WAIT FOR SNAKES TO MOVE OR GIVE THEM SPACE, THERE ARE DIFFERENT TACTICS FOR BEE ENCOUNTERS.
Listen for their hum, if you see one bee likely there are more in the area. Remember that honeybees sting to defend their colony, so be on the lookout for honey bee swarms and colonies. Be alert for bees coming in and out of an opening such as a crack in a wall, or a hole in a water meter box. Listen for the hum of an active bee colony. Look for bees in holes in the ground, holes in trees or cacti, and in sheds.
Here are some tips to keep you safe if you encounter bees outdoors in AZ.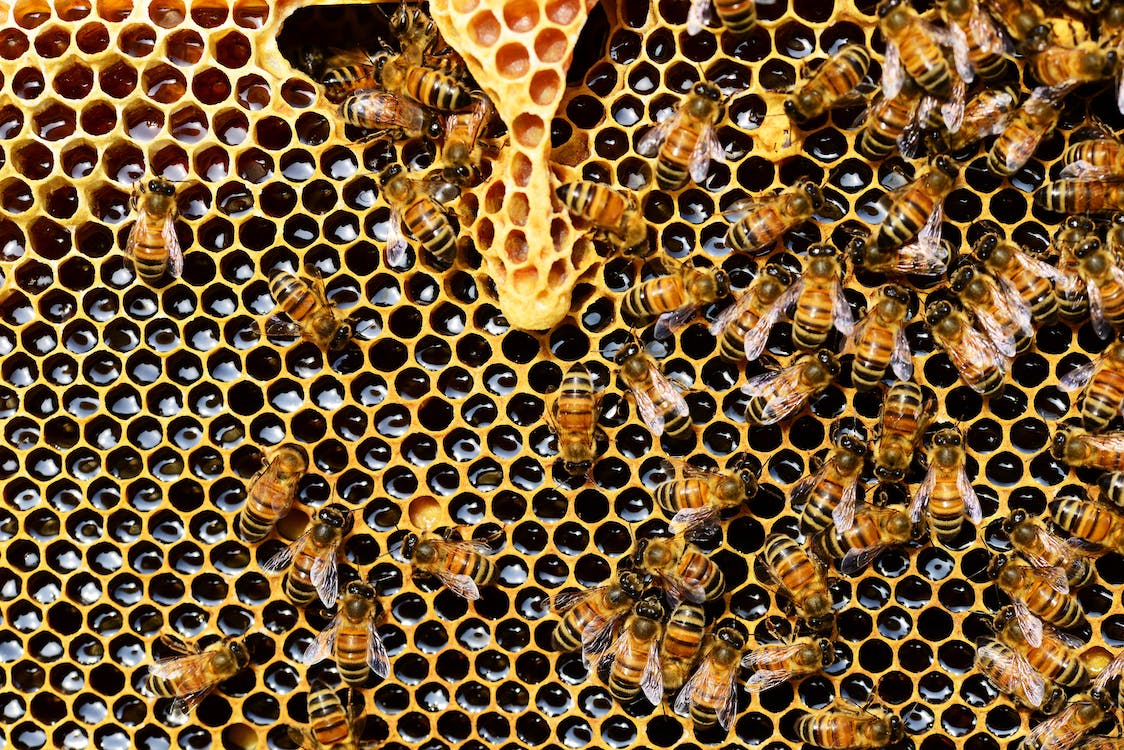 Run away – If you see a swarm of bees approaching, the best thing to do is to quickly and calmly move away from the area. Bees can obtain speeds of 12 to 15 MPH, but most healthy humans can outrun them. Bees can chase you for up to a quarter-mile, so try to put as much distance between yourself and the swarm as possible.
Cover your face – Use your shirt, hat, or other clothing to cover your face and mouth as bees are attracted to carbon dioxide and may try to enter your mouth or nose. Wearing light-colored clothing is best as research has shown they are attracted to black clothing, dark hair, and anything dark in color according to an USDA entomologist.
Avoid swatting – As mentioned earlier, avoid swatting at the bees, as this can provoke them and cause them to sting.
Seek shelter – If possible, seek shelter indoors or in a vehicle to avoid the bees.
Remove any stingers – If you do get stung, quickly remove any stingers that may be left in your skin to reduce the amount of venom that enters your body.
Seek medical attention – If you experience an allergic reaction to bee stings or if you are stung multiple times, seek medical attention immediately.
Remember that bees play an important role in our ecosystem, and it's important to take precautions to avoid disturbing their nests or hives. If you frequently hike or spend time outdoors in Arizona, consider carrying an epinephrine auto-injector if you have a history of severe allergic reactions. Bee safe out there this Summer!