As the fall season approaches, so does one of our favorite annual events in Fountain Hills – the Fountain Hills Hiking Challenge! This November, the Sonoran Lifestyle Team with RE/MAX Sun Properties is thrilled to announce our sponsorship of this incredible outdoor adventure.
What's the Challenge? This year, the Fountain Hills Hiking Challenge offers not one but two exciting ways to participate:
Complete 6 Scenic Hikes: Embark on a journey through some of Fountain Hills' most breathtaking trails. Experience the natural beauty of our beloved town as you conquer each of these scenic hikes.
Total 35 Miles: For the more adventurous souls, this option allows you to tally up your miles across various hikes. Whether it's a leisurely stroll or a challenging trek, every step counts!
How to Register? Registering for the Fountain Hills Hiking Challenge is as easy as tying your shoelaces. Simply click on the link below to sign up and secure your spot in this unforgettable event:
And here's the exciting part – every registered participant will receive an exclusive commemorative Hiking Challenge T-shirt to proudly wear on your hiking adventures!
KICKOFF THE NOVEMBER HIKING CHALLENGE – NOVEMBER 1ST AT 8 AM
FOUNTAIN PARK – KIWANIS RAMADA
Come out and join us to kick off a new season, begin the Hiking Challenge, catch up with old friends, make new ones, and find out what's planned for the 2023-2024 season. Talk to Trailblazers, Trailhead Hosts, Stewards, and members of the FH Desert Botanical Garden to find out how you can get involved. Join us for Coffee and Cookies and make sure to say hi and grab your hiking swag bag from the RE/MAX tent.
Stop by our office at 16824 E Ave of the Fountains to pick up a printed trail map of all the local Trails. The office is open daily 9-5 pm M-F.
We're excited as a local real estate company deeply rooted in the heart of Fountain Hills, we understand the value of community and the importance of enjoying the stunning natural surroundings our town offers. By sponsoring the Fountain Hills Hiking Challenge, we aim to promote an active lifestyle and encourage everyone to explore the great outdoors right in our backyard.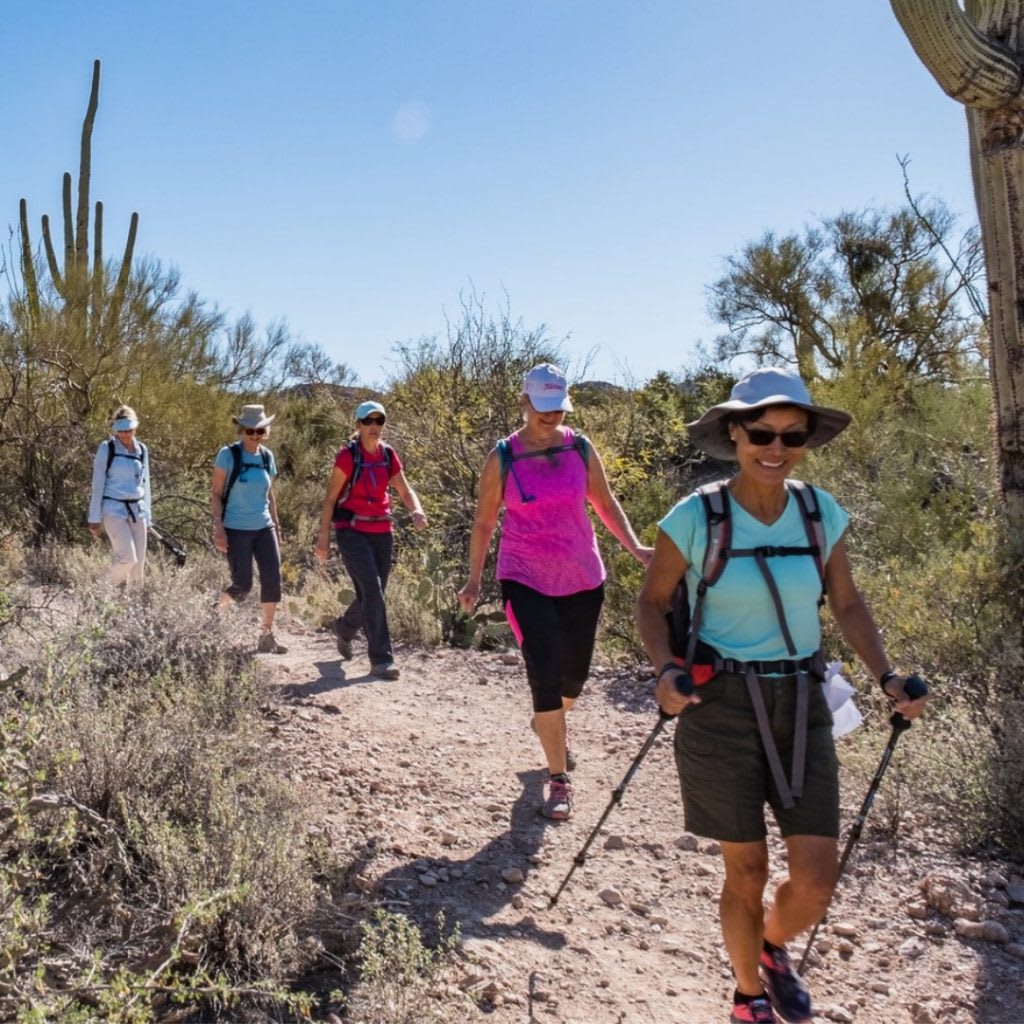 Photo: SCFH
So, grab your hiking boots, prepare your water bottles, and let's conquer this year's Fountain Hills Hiking Challenge together!
Stay tuned for more updates, hiking tips, and inspiration as we gear up for this fantastic event.
Click here
for more information on the Hiking Challenge.