Twice a year, the Avenue of the Fountains transforms into a vibrant hub for art enthusiasts from across the Southwest. The Fountain Festival of Fine Arts and Crafts, also known as the Fountain Hills Art Fair, is making its much-anticipated return the weekend of Nov. 10-12.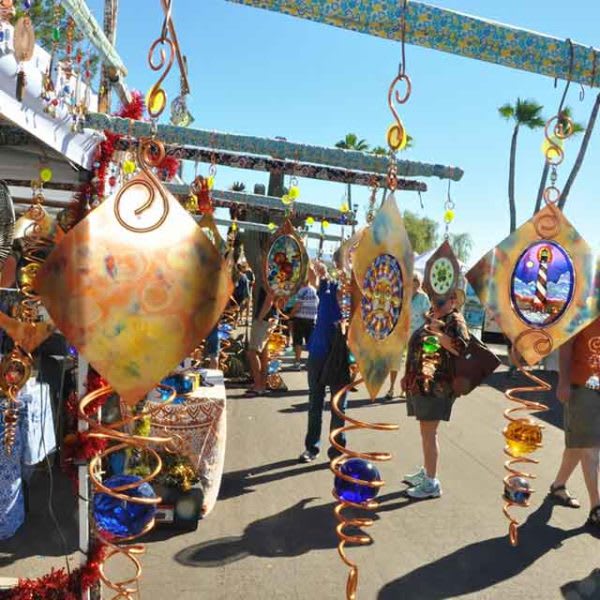 What to Expect
500 Artists showcasing their exceptional creations.
Talent from Fountain Hills, Arizona, and around the world.
An array of stunning artworks available for purchase.
Located right outside our doors at 16824 E Avenue of the Fountains.
While you're exploring this artistic haven, we invite you to stop by RE/MAX Sun Properties office. Say hello, enjoy a refreshing bottle of water, and recharge for more shopping. We are located at 16824 E Avenue of the Fountains…look for us on the south side of the street, 1/2 block east of Chase Bank.
Juried Show Excellence
Our Fountain Hills Art Fair is a juried show, which means only the crème de la crème of artists in each category are accepted. Buyers can rest assured that the art on display is of the highest quality! Everything from painting, ceramics, jewelry, and textiles to one of kind of kind sculptures is on display.
Culinary Delights
The intersection of Avenue of the Fountains and Saguaro Boulevard will be transformed into a food lover's paradise. Enjoy kettle corn, fry bread, funnel cake, and local Food Trucks. There's even a designated beer tent with live music for those 21 and older.
Save the Date
This year's Art Fair kicks off on Friday, November 10th, and continues through Saturday and Sunday, November 12th. It runs from 10:00 AM to 5:00 PM, rain or shine.
Parking Tip
With tens of thousands expected to attend each day, it's wise to arrive early to secure convenient parking. For additional information, visit
Fountain Hills Chamber of Commerce
Embrace the world of art at the Fountain Hills Art Fair. Don't miss this exceptional cultural event right on our doorstep!