There are few sights on the Avenue of the Fountains to rival the Hashknife Pony Express posse thundering by. Deer-skin fringed leather jackets flying, as the authentic "Old West" riders deliver and pick up mail at the Fountain Hills Post Office.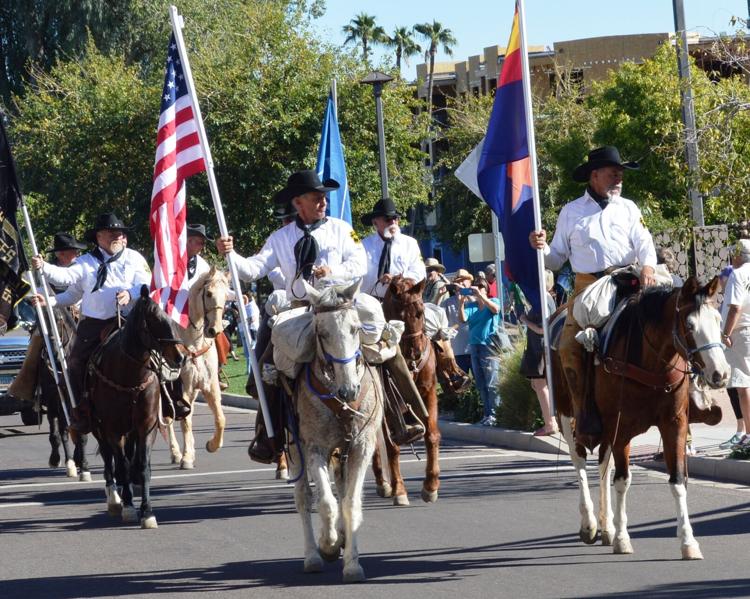 For 65 years, the
Hashknife Pony Expres
s has made this ride during January/February, traveling 200 miles from Holbrook to Scottsdale, Arizona. These swarthy riders deliver 20,000 first-class letters by horseback. This is the oldest officially sanctioned ride in the world, and the only one still authorized by the US Postal Service. Each of the 24 riders is sworn in as an honorary mail messenger braving weather, terrain, and modern-day obstacles to deliver the United States mail. The riders will continue to Scottsdale as part of Scottsdale's Western Week that culminates in the Parada del Sol.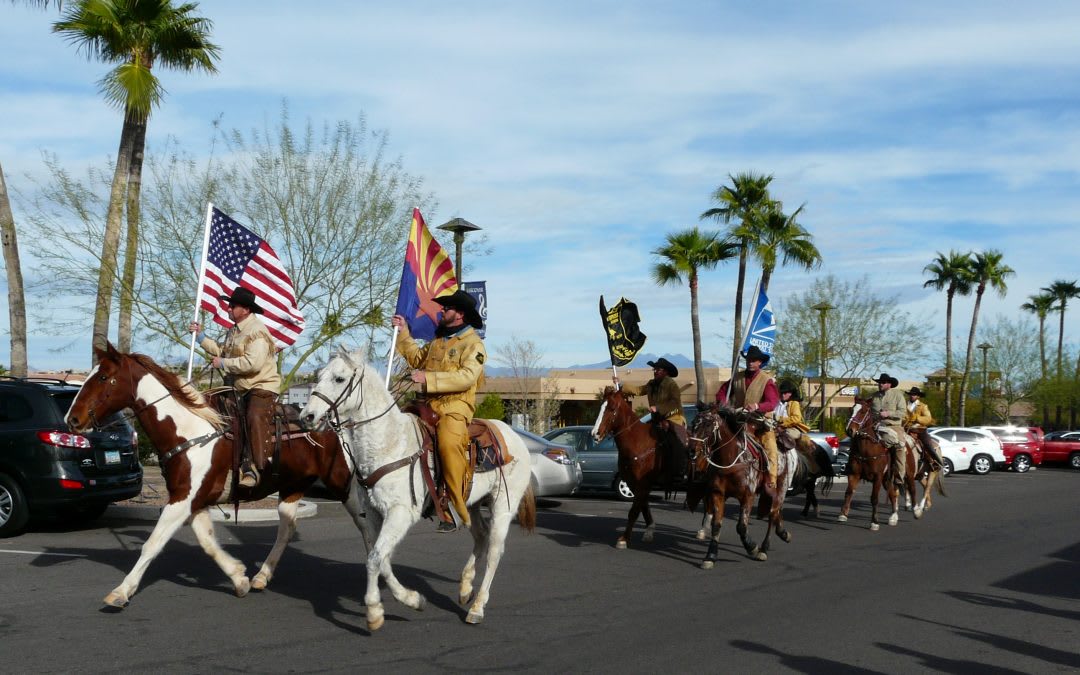 Hashknife Pony Express posse
The riders are expected to arrive in Fountain Hills at approximately 3:00 PM on February 2nd, 2022. Delivering mail to the Fountain Hills Post Office at the intersection of Avenue of the Fountains and La Montana Drive. The public is invited out to greet the riders at the Post Office. There is usually a good group to cheer them on as they ride up the Avenue. The RE/MAX Sun Properties office is a great place to see the action and enjoy a beverage. Join us!