Calling all Fountain Hills neighbors and ice cream enthusiasts! At RE/MAX Sun Properties, we believe that a great community is not only defined by its beautiful homes but also by the local businesses that make it unique. Today, we're excited to introduce you to one of our newest sweet spots in town – SNOWEE.
A Chilly Haven in the Desert
Located right next door to
Oka Sushi
at 16725 E Ave of the Fountains SNOWEE is a gem nestled in the heart of Fountain Hills on the Ave of the Fountains. For those sweltering summer days when the Arizona sun feels relentless, SNOWEE is your haven of cool, creamy delight with a Korean and Japanese flair.
A Flavorful Journey
Step inside SNOWEE and be greeted by fresh trendy Instagram-worthy deco. The aroma of freshly baked fish-shaped waffle cones and Taiyaki greets you as you walk in, and the colorful array of flavors beckons from behind the glass counter. Snowee-shaved snow is not shaved ice from your snoopy snow cone days. These are unique flavors of shaved milk from tiramisu to mango, red bean to traditional strawberry, Oreo, and brownie.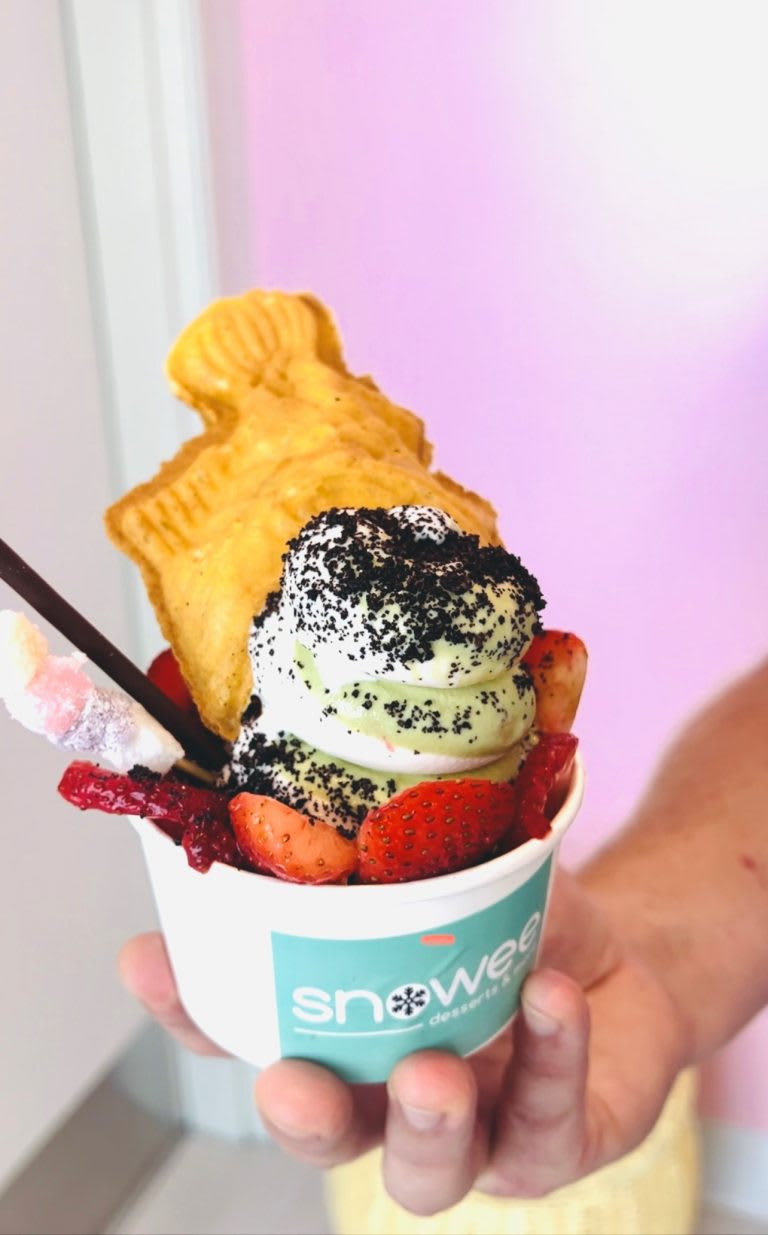 SNOWEE Matcha and Vanilla swirl w/ a fish-shaped waffle cone Sunday
They also offer Slushi and classic flavors of soft serve. It features AZ flavors of matcha, and pickily pear, with fresh fruit toppings and candy treats. There is something for everyone sweet tooth.
The Sweet Experience
The friendly staff at Snowee are more than happy to guide you through the flavors and help you create your dream sundae. With a variety of toppings, cones, and even homemade Taiyaki waffles, the possibilities are endless. It's a place where smiles are as abundant as sprinkles!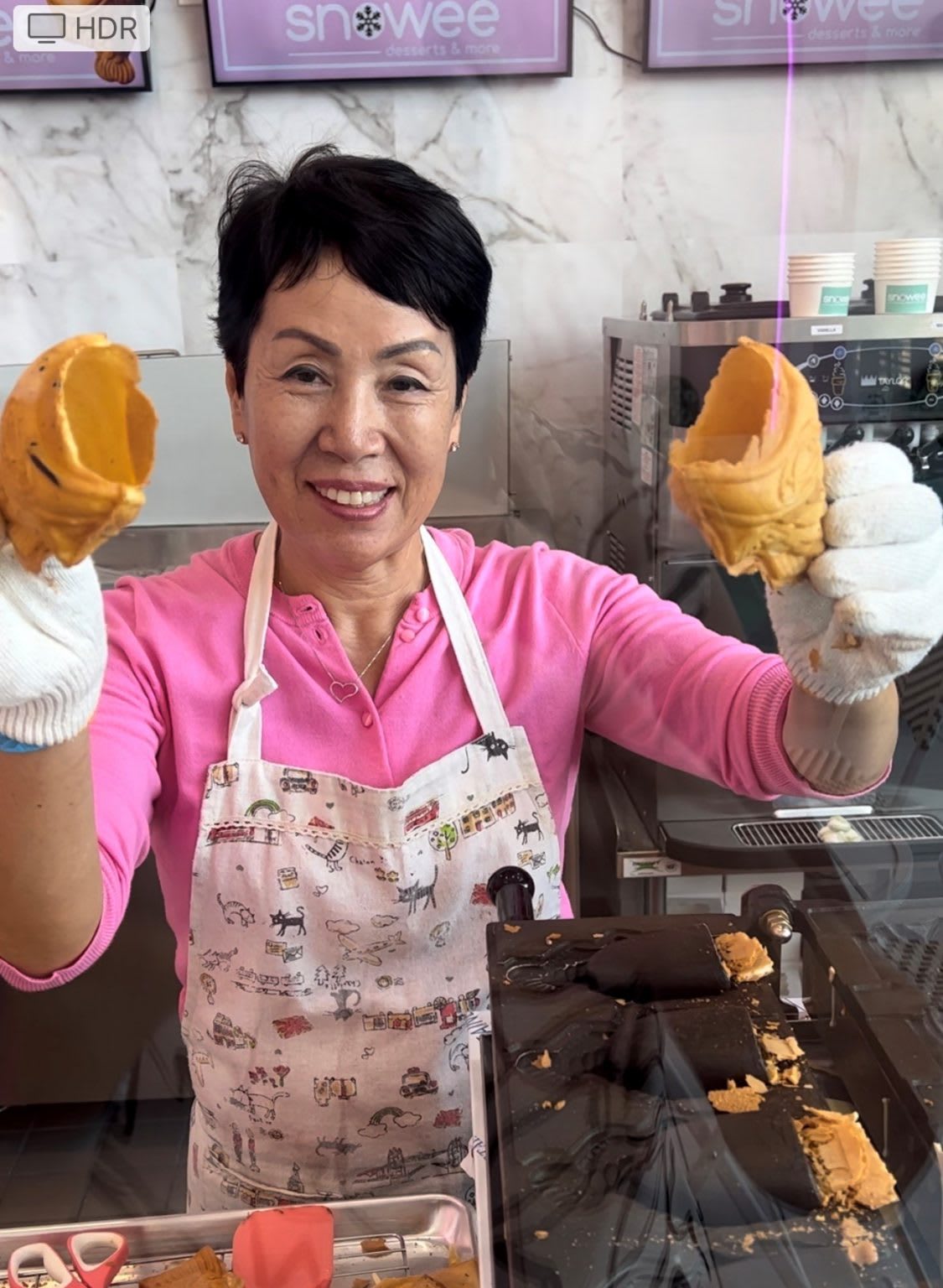 Freshly Made Fish Shaped Cones
Community Connection
RE/MAX Sun Properties takes pride in supporting local businesses in the community. SNOWEE is a shining example of a family-owned establishment that not only serves fantastic treats but is a bright spot on the Avenue right next to Oak Sushi and both are owned by John Hosoo Park
Plan Your Visit
If you haven't already, pay a visit to SNOWEE. Whether you're celebrating a special occasion or just treating yourself to a midweek pick-me-up. Open from Noon to 9 PM, Mon-Sat.
Remember, great neighborhoods are built on more than just houses; they're built on shared experiences and local establishments. As your trusted real estate partner, RE/MAX Sun Properties is committed to helping you find not just a house but a place to call home in the vibrant community of Fountain Hills, where the sweetest memories are made, one scoop at a time.