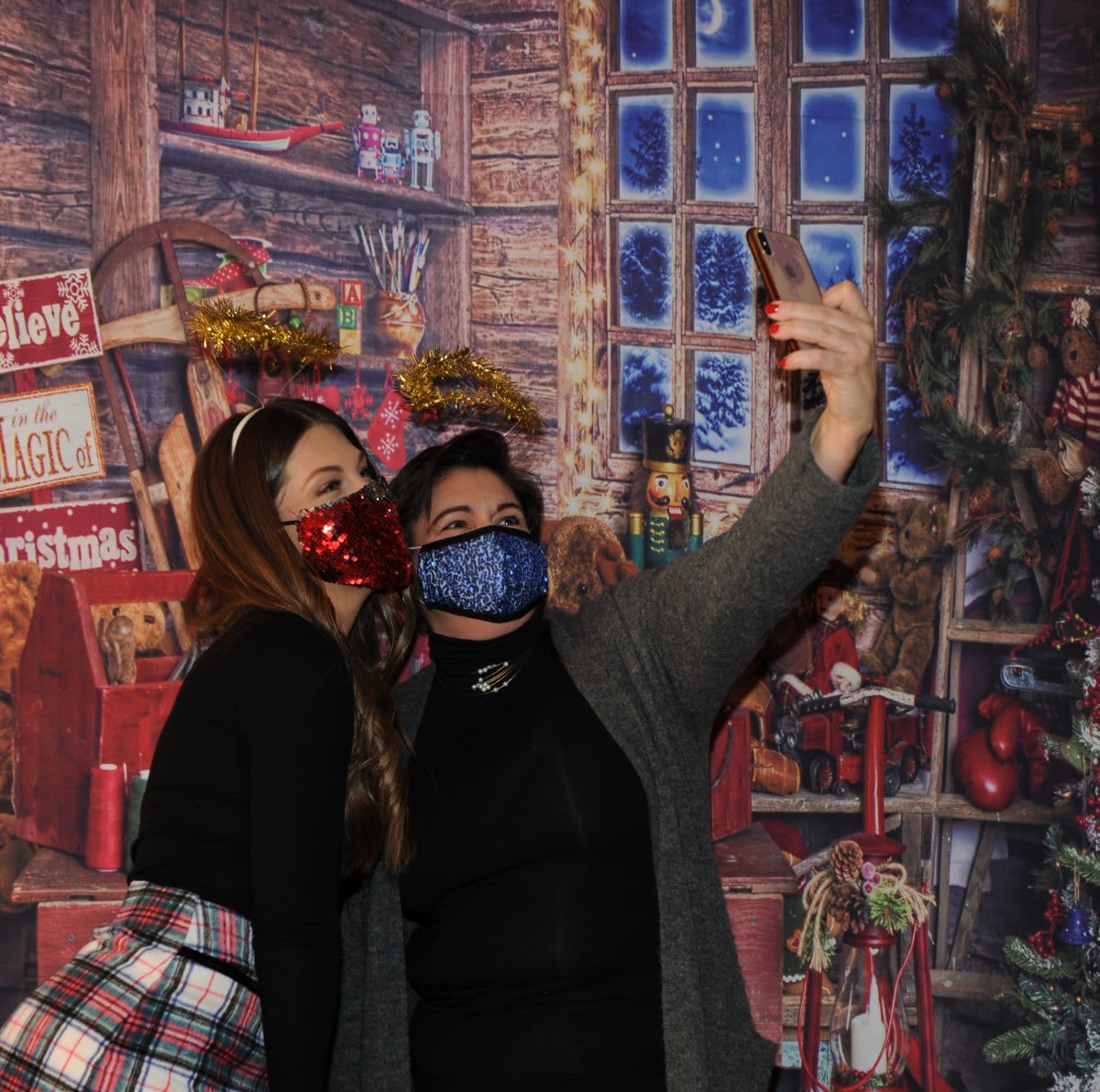 Michelle and Toni taking a selfie at our Selfie Station in 2020
Every year, the Avenue of the Fountains is covered in a brilliant light show to bring on the height of the holiday season. The road gets closed off the first Saturday of each December for the annual "Stroll in the Glow," where people get to experience the first night of the lights with their friends and family.
This year's Stroll will be taking place on the evening of Saturday, December 4th. It begins with a ceremony led by mayor Ginny Dickey when, once it's dark enough outside, she throws the master switch that activates over 60,000 lights across the Avenue, including the Fountain Hills Christmas Tree! Shortly after, Santa Claus himself will arrive on a fire truck to greet the children.
Activities at this year's Stroll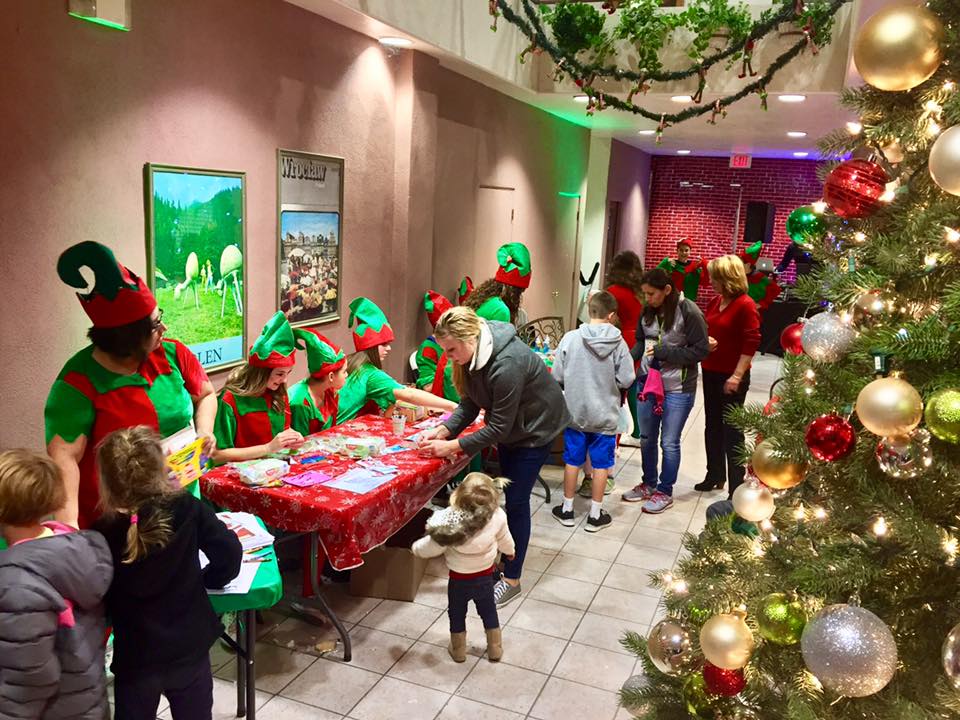 A scene from Stroll in the Glow 2015
The Copper State Blues Band and other musicians will be performing across the median of the Avenue. Businesses will stay open late, offering drinks, snacks, photo-ops, and children's activities throughout the duration of the event.
Here at the Sonoran Lifestyle office, we're planning on hosting a holiday backdrop photo-op that we call "The Selfie Station" and serving drinks, so please feel free to come hang out with us. At the Sun Properties office, you and your kids can take pictures with the Grinch and Cindy-Lou Who, eat cookies, and drink hot cocoa.
Roll in the Glow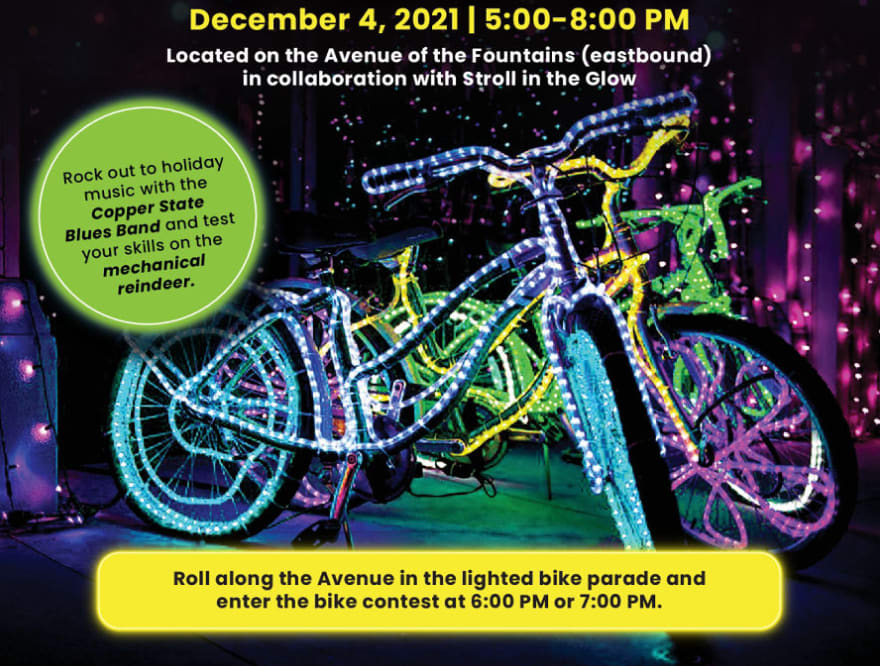 Stroll in the Glow comes with a special twist this year. The eastbound lane of the Avenue will be partitioned off for bikes in the first-ever "Roll in the Glow!" Decorate your bicycles with lights and parade them down the Avenue. A bike decoration contest will begin at 6:00 PM. Be sure to really deck your bikes like you're decking the halls.
Stroll in the Glow begins at 4:00 PM, and Santa will arrive by firetruck at around 5:25 PM. Roll in the Glow officially begins at 5:00 PM. The event is totally free to attend and is one of Fountain Hills' most fun yearly traditions.
Click here
to learn more about Stroll and Roll.