The Fountain Festival of Fine Arts & Crafts is just around the corner! This fall's festival will be taking place from Friday, November 12th through Sunday, November 14th.
The festival, often referred to as "The Art Fair" by locals, is by all accounts one of the biggest events to occur in Fountain Hills. It actually happens twice a year, once in February and once in November.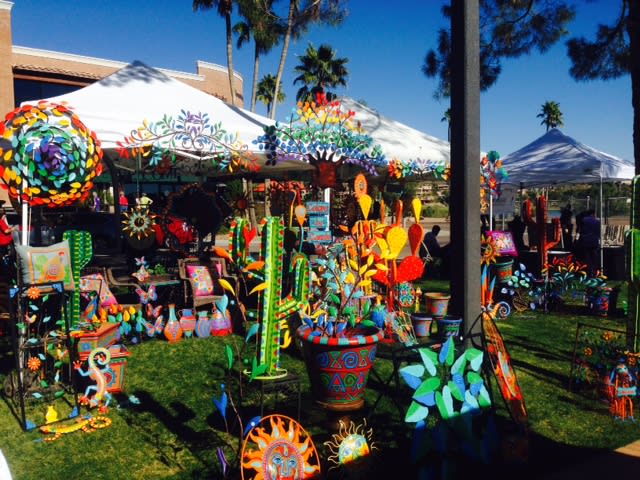 Artists from around the world, and especially from around the Valley, convene on the Avenue of the Fountains and Saguaro Boulevard to showcase their passions and sell their pieces. Food trucks vend kettle corn, fry bread, hot dogs, and everything else you could want at a festival like this.
The Festival of Arts began in 1974 and gradually grew in scope over the course of 47 years to where it is today. In November of 2018, attendance was estimated to have exceeded
225,000 people
over the course of its three-day run. That's almost ten times the population of Fountain Hills. The point is, this event is a big deal for the town.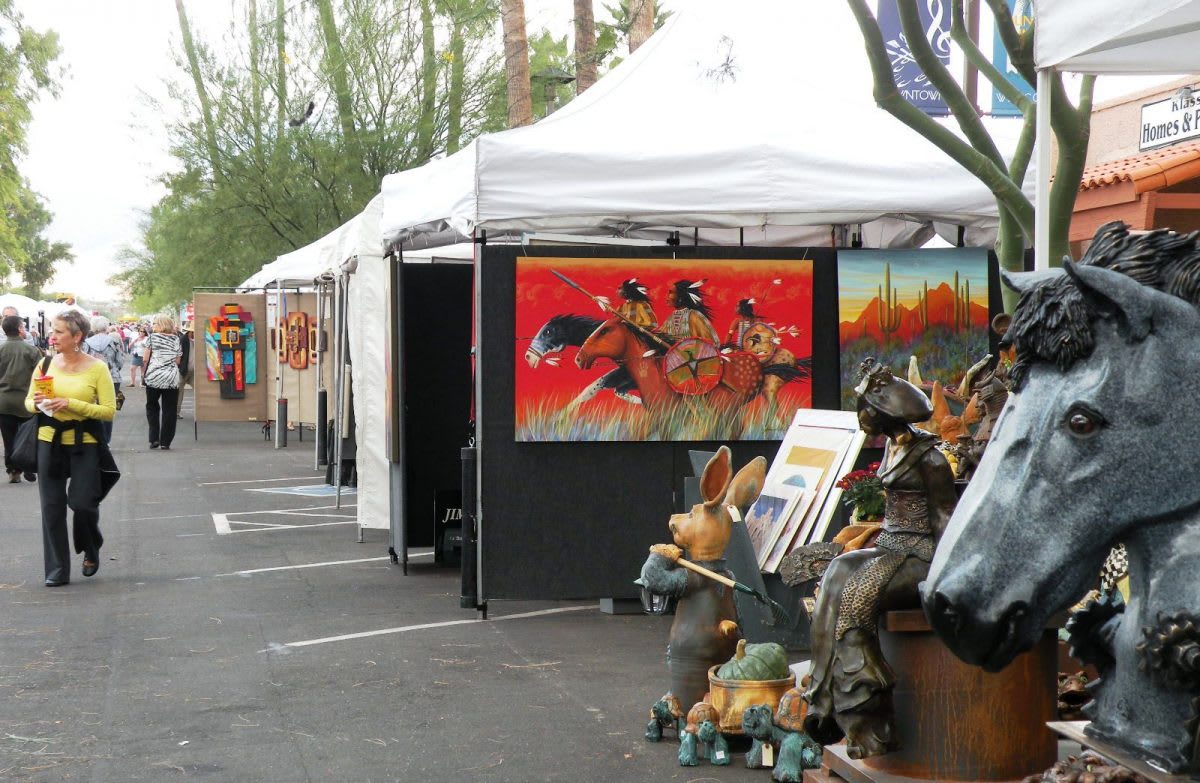 The hours of the festival will be 10:00 AM to 5:00 PM on Friday and Saturday, and from 10:00 AM to 4:00 PM on Sunday. Attendance is free and parking is free. Try to get there early to get the best parking… the best lots fill up quickly!
Click here
to learn more about the Festival and what it entails!