The November concert series is over, but we can't wait for next spring. Here's a taste of the last concert of the season for 2022.
Copper State Blues Band
The night of November 30th, 2022 saw the final night of three Concerts on the Avenue for the Fall. This series of events has become a tradition, taking place on three evenings in November and three evenings in April every year. The Copper State Blues band is a town favorite performing everyone's favorite upbeat music from Clapton, Stevie Ray, Fabulous T-Birds, Santana Bob Seger, B.B., ZZ Top, The Stones, and more.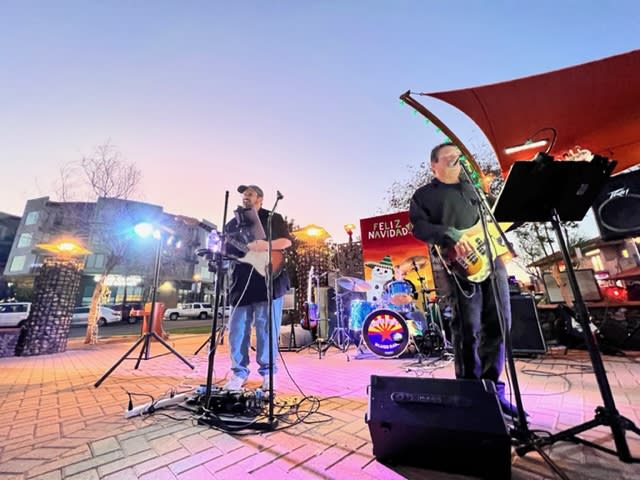 This Fall's concerts had a great showing, with hundreds of people gathered around the two performances happening on either side of the Avenue of the Fountains.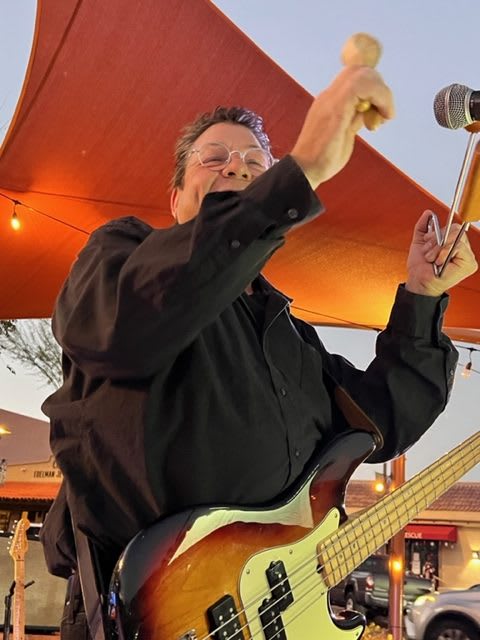 The loyal followers gathered early for the best seat for the live music, and others came to our office for charcuterie cups and SonoraRitas. Overall, everybody had a blast spending time with friends and family at this free event proudly sponsored by The Sonoran Lifestyle Team with RE/MAX Sun Properties.