Fountain Hills will be celebrating its 32nd annual Turkey Trot on Thanksgiving Day. It's a great way to burn some calories before enjoying that turkey and pumpkin pie. Runners can choose between a 1-mile fitness walk or a 5K run. Awards will be given to the top three finishers in each age division at 8:15 am.
Please be sure to look for the Sonoran Lifestyle team at the RE/MAX Sun Properties blue tent. We will have cold water and cooling towels for you before and after the race. We are proud to be your premier sponsor of the Fountain Hills Turkey Trot. For more information and to register, visit
FHTurkeytrot.com
.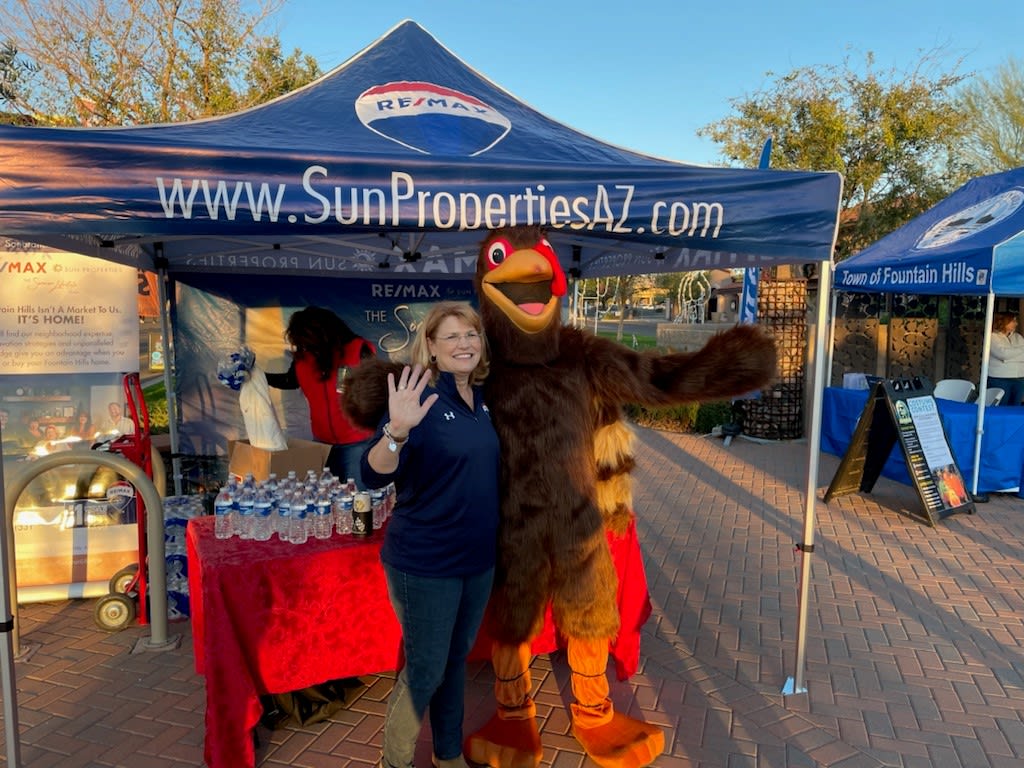 Mr. Gobble and Dori
After the Turkey Trot join us for Muffins, Mimosas, and Marys at The Sonoran Lifestyle Team office at 16824 E Avenue of The Fountains. Bring your lawn chairs and come enjoy the parade as it rolls on by. We'll have hot cocoa, coffee, fresh muffins, and baked goods waiting for you. And, Johnny's Handcraft Blood Mary bar is not to be missed!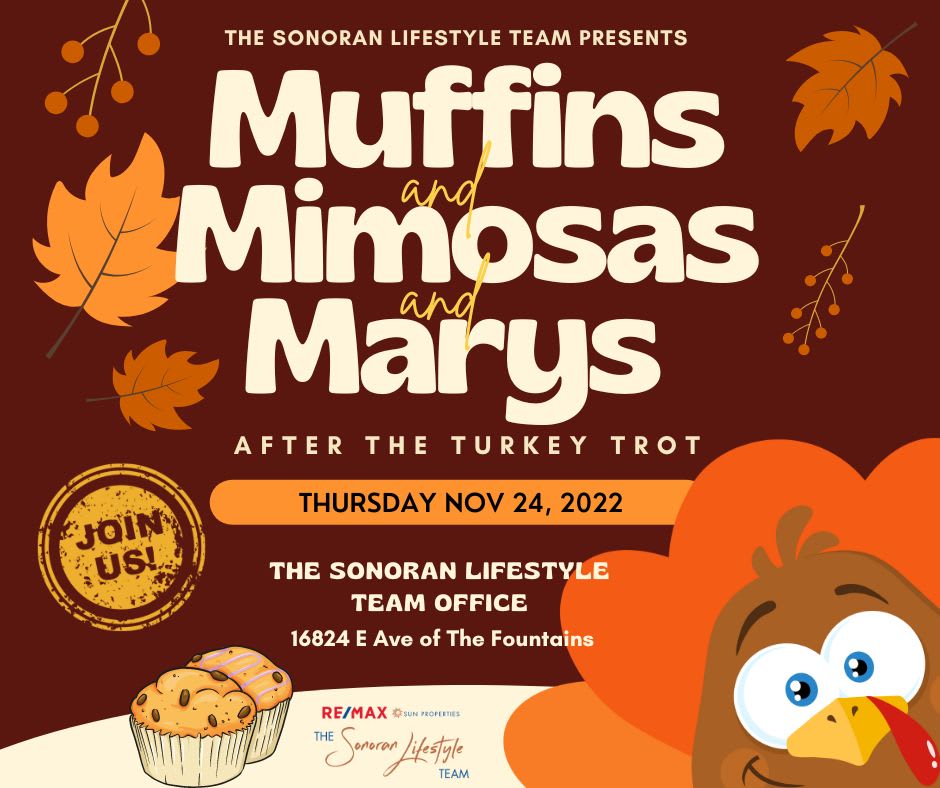 Did you know that Fountain Hills has the only Thanksgiving Day parade in the western United States? This year's theme is "Holiday Movie Magic". Enjoy floats, dance teams, car clubs, horses, Santa, and more brought to us by local veteran's organizations, schools, Girl Scout troops, non-profit organizations, and more.
The parade route is on the Avenue of the Fountains in downtown Fountain Hills. Right out the Sonoran Lifestyle Team office front doors. The parade begins at 9:30 AM and lasts approximately an hour; parking is free! You are encouraged to arrive by 9:00 am and enter the parking lot from Parkview Avenue.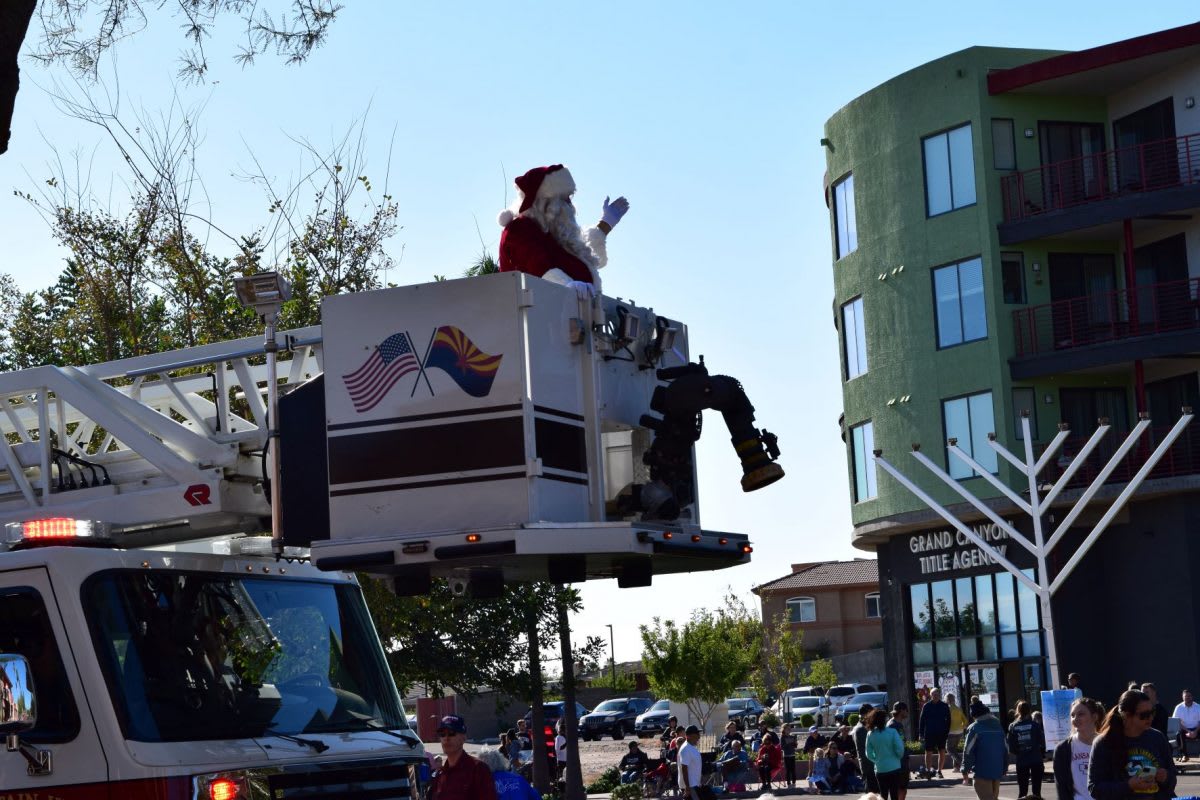 Santa arrives
Don't forget Santa Claus himself arrives in Fountain Hills for the first time this holiday season at the Thanksgiving Day Parade! He is the event's finale, so make sure to stick around at the end to give Santa a wave!