The Chamber of Commerce had developed Visit Fountain Hills an all-inclusive app for the town amenities and resources. While the town of Fountain Hills has launched the Fountain Hills Connect a new app where citizens submit non-emergency requests & track their resolution.
Visit Fountain Hills App
The Visit Fountain Hills mobile app is a new platform designed to help residents and visitors explore the town's many offerings at their fingertips. The app is an innovative and interactive tool that provides a personalized experience for residents and visitors, with an active list of local places to dine, drink, shop, play, stay, live, and work, as well as area attractions and local calendars of events.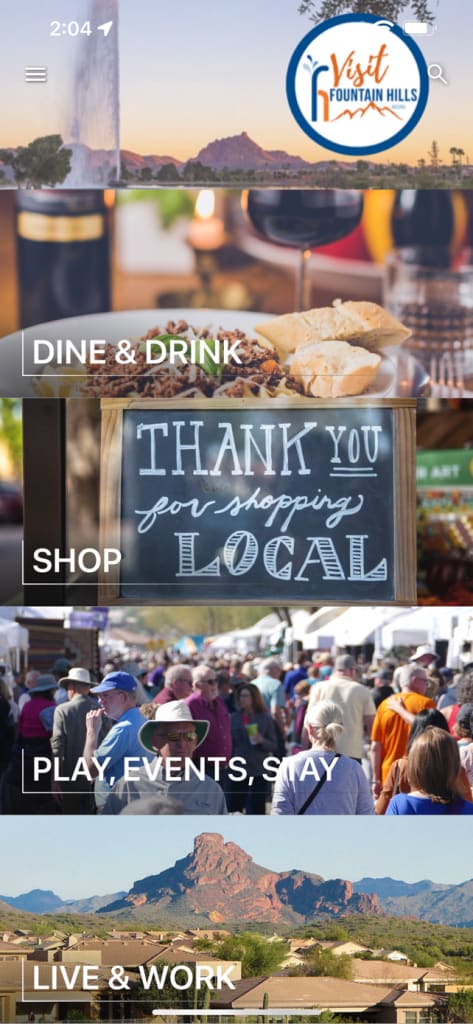 The app's user-friendly interface and comprehensive guide to the town make it the perfect tool for exploring all that Fountain Hills has to offer. So whether you are looking for a great restaurant or upcoming town events, you can now stay informed and engaged with the Visit Fountain Hills app.
DOWNLOAD THE FREE APP BELOW.
Fountain Hills Connect
Fountain Hills residents and businesses can select from a list of common problems, take a picture of the problem, and provide a description and contact information. The application Fountain Hills Connect automatically determines the user's location based on their smartphone GPS. Once submitted, the information is sent to the appropriate city departments for follow-up, seamlessly incorporating almost every commonly used city service into one simple tool.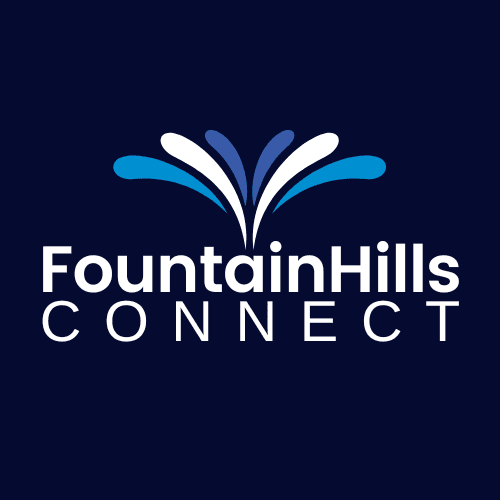 Citizens who report issues will receive an automated response letting them know that their issue has been received. Once an issue has been assigned, another email will be sent to provide a status update. Issues will be completed based on priority level and budget status. They welcome citizen feedback and will monitor the application regularly to continuously improve its effectiveness. Listed below are common concerns.
Abandoned vehicles
Dumping
Illegal signs
Improper parking on private property
Improperly maintained pools
Other destruction in town-owned washes
Property maintenance
Building codes
Go to the bottom of the page to download the Fountain Hills Connect app for your smartphone. or you can call the Code Enforcement Hotline at 480-816-5193. Your information will go to the appropriate department to handle your concerns in a timely manner.
DOWNLOAD THE FREE APP BELOW.
Thank you for making Fountain Hills a safer and more beautiful place!