The 32nd annual Turkey Trot is kicking off Fountain Hills' Thanksgiving! This year, the Sonoran Lifestyle Team is the Turkey Trot's presenting sponsor, and we'll be there the whole time.
As presenting sponsors of the event, we have five extra tickets sitting around that we'd like to give away. If you've run the Trot in previous years and want a chance at a free ticket, your big opportunity is here!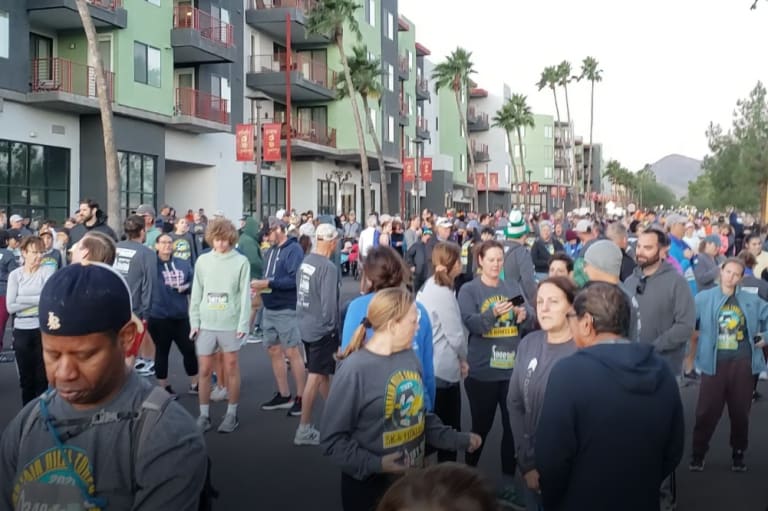 Runners waiting for the 2021 Turkey Trot to begin
Leading up to this year's Turkey Trot, we're going to be giving away five spots at the run FOR FREE! That's right, if you want a chance to save $30 in registration, all you have to do is:
Send a picture of yourself at a previous year's Turkey Trot to [email protected],
or tag @sonoranlifestyle with your photo on Instagram.
There are only five free spots available, so don't delay! We'll reply to the FIRST five entries with instructions for receiving their free tickets.
The Turkey Trot will take place at 7:15AM on Thanksgiving morning, November 24th. We'll see you there!