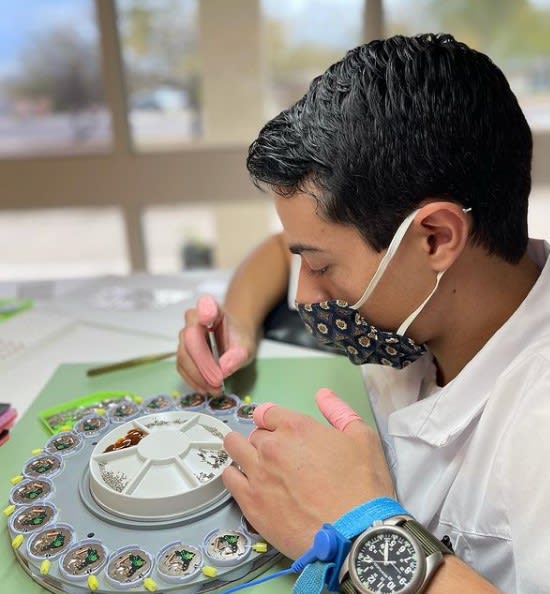 Which country comes to mind when you think of watches? Probably Switzerland. Who did not have a Swatch watch in the 80s, after all?
EARLY AMERICAN WATCHMAKING
Yet, until the 1920s, it was America who led the global watchmaking industry while the European markets were flooded with cheap junk watches. Waltham, MA was the hotbed of the industrial revolution where advanced tools and machines could cut metal parts. These tools allowed American watchmaking to take off in 1854. The Waltham Watch Company produced the first 100% American-made watch.
Swiss watches were crafted by small-scale, individual watchmakers with no standardized parts or tools. They realized their industry was in trouble and sent a representative to the 1876 Centennial Exposition in Philadelphia. A behind-the-scenes tour revealed specialized machines for manufacturing each part of the watchmaking process.
After World War I, everyone wanted a wristwatch, something the Swiss had learned to produce exceptionally well after their earlier visit to America. But the biggest blow was when World War II turned American watch factories into factories for war equipment. As with most other industries, watch components and manufacturing moved to China and a 100% American-made watch became a relic of the past.
BRINGING WATCHMAKING BACK TO AMERICA
But Kunal Naik is on a mission to change that. His Fountain Hills-based company, Fine Timepiece Solutions, exists to bring every aspect of watchmaking back to the United States. It has been a challenging process, but Kunal has made great strides toward his goal.
Before starting Fine Timepiece Solutions, he began his own watch company called Brillier with three watch collections. When he started Fine Timepiece Solutions in 2019, he introduced the company as the first industrial watch movement supplier based in the USA since 1960. FTS supplies high-quality movements built in the USA to other American brands.
"My goal is to empower watch brands across America to be more independent," said Kunal. "I want to see American-made watchmaking make a return. I want to protect American brands, whether they are large companies or independent microbrands."
Companies around the world rely heavily on China for parts and movement. When a small watch company wants to build a "Made in America" brand, they encounter many hurdles, including a sharp increase in production costs. Kunal wants to help mitigate those barriers to entry.
"Our Ameriquartz movements are assembled, tested, and regulated at our Fountain Hills facility. These are constructed from domestic and imported components as we move towards our goal of a total Made in USA standard."
A walk through the FTS facility in the former Four Peaks Elementary School shows the great attention to detail given to this craft. Most of the employees are from the Phoenix metro area and a few grew up in Fountain Hills. Kunal especially loves bringing in young people to be the new generation of timekeepers and watchmakers.