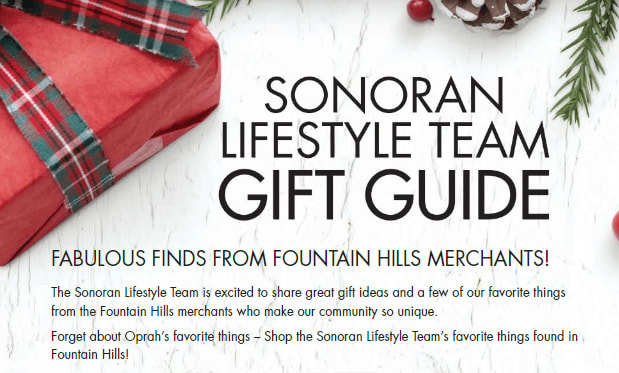 Now that we're at the peak of the holiday season, it's time to be out getting gifts for your friends and family. Lucky for you, we at the Sonoran Lifestyle Team created a Fountain Hills Holiday Gift Guide!
At
SonoranLifestyle.com/gift-guide
, you can find a list of local businesses and our recommendations from each one. Representatives from multiple types of business are on this list, from restaurants to jewelry shops to the River of Time Museum Gift Shop and more.
Click here
to go to our Holiday Gift Guide webpage and find the perfect local gifts for your loved ones.