The "go-to" spot in Fountain Hills for amazing sweets, ice cream, and most importantly, their wonderful handcrafted chocolates is their delightful boutique, Chocofin in the Basha's Center. Chocofin, which started as a wholesale company in the Fountain Hills area in 2001, has grown to become one of the most successful boutique companies in the town. Fortunately for Louis and Denise Mirabella, their distinctive artisan chocolates have a devoted following in Fountain Hills, Scottsdale, the Valley, and the US and Canada.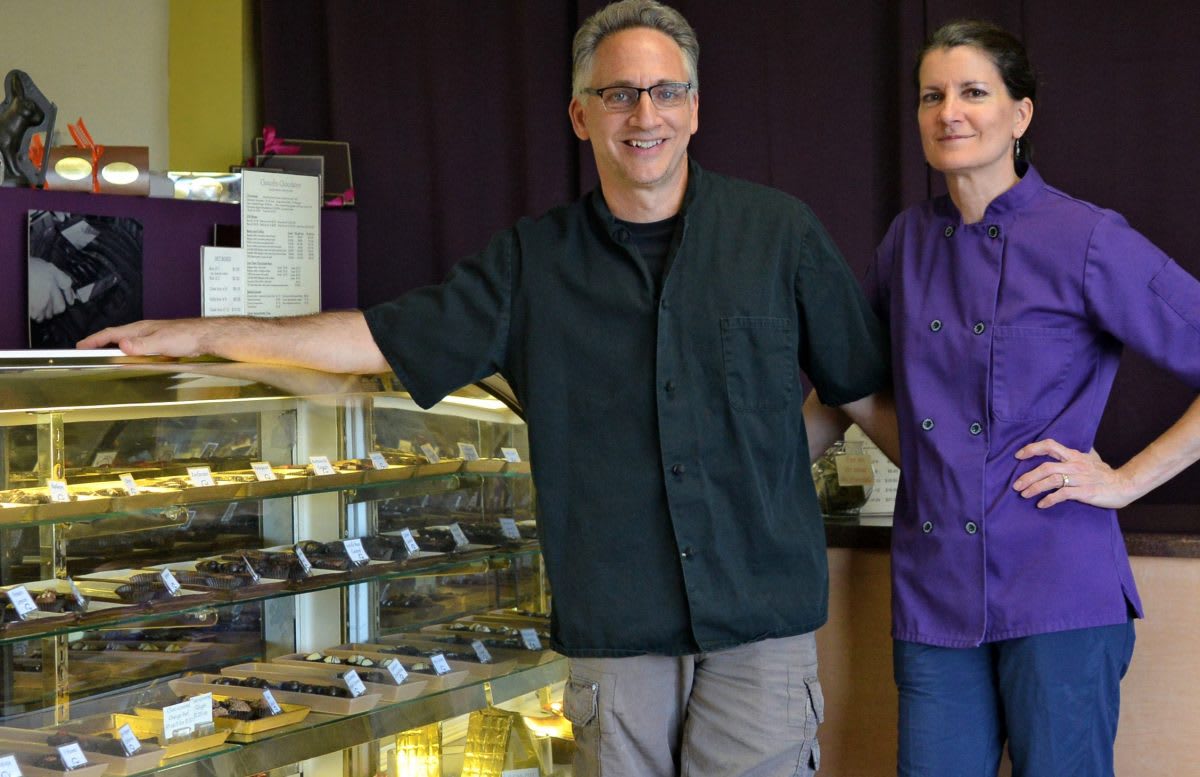 Owners Louis and Denise Mirabell
Denise remarks with a smile, "We love the sense of community here, and the fact that we are five minutes from home and have made it possible to dedicate the time our business demands and still have a family life." Louis adds "Our peak times are holidays when the demand for fine chocolates as gifts and luscious deserts are at their peak. I can go home after closing, have dinner with my family, return to do several hours of extra production, and still be back home at a reasonable hour. We enjoy hundreds of hours of extra leisure time because our home and business are just minutes apart."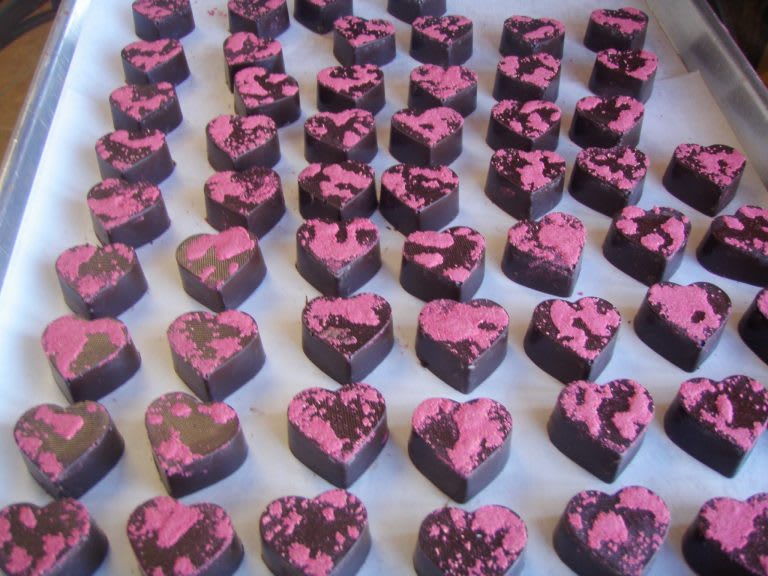 Raspberry hearts
Their consumer base expanded both locally and nationally as a result of networking at Chamber of Commerce events and participation in the Fountain Hills Art Fairs. About 20% of our business is still conducted through wholesale sales to resorts and specialized stores, and we have expanded our retail selection to include cakes, pastries, and ice cream. Even if life is slower in the summer, there are still holidays, birthdays, and other special occasions. The year-round continuous flow of business is maintained via diversification, the addition of a strong online business, and devoted "regulars."
Chocofin Chocolatier 13404 N. La Montana Fountain Hills, AZ 85268 480-836-7444.
Stop in for Deserts, Chocolate, Gelato, Sorbet, and more!