While we wait for the hot summers to shift into the lovely cool season, many of us are dreaming about spending more time outdoors in our yards. Who doesn't love having breakfast and coffee on the patio and evenings around the fire pit with family and friends?
We've rounded up some tips for creating a cozy backyard space under the stars. Some of these can even boost your home's value.
Create outdoor "rooms". Turn your backyard into an extension of your home's interior. This can expand your living space and give you more options for entertaining. With the improvements in weather-resistant outdoor furniture, it's easier to create outdoor living rooms, dining rooms, and kitchens. For optimal comfort, design these spaces like you would your indoor rooms.
Porcelain pavers. Continue the floor from indoors right out to your patio. Porcelain pavers are durable, easy to install and bring the look of the indoors to your outdoor living space. Porcelain is frost-proof and impervious to water penetration.
Lighting. Use the same approach to lighting in the backyard as you would inside your home. Choose dimmable lights, create task lighting, add ambient lighting, and don't forget some pretty twinkle lights in trees or under pergolas. Remember to consider dark-sky-friendly fixtures.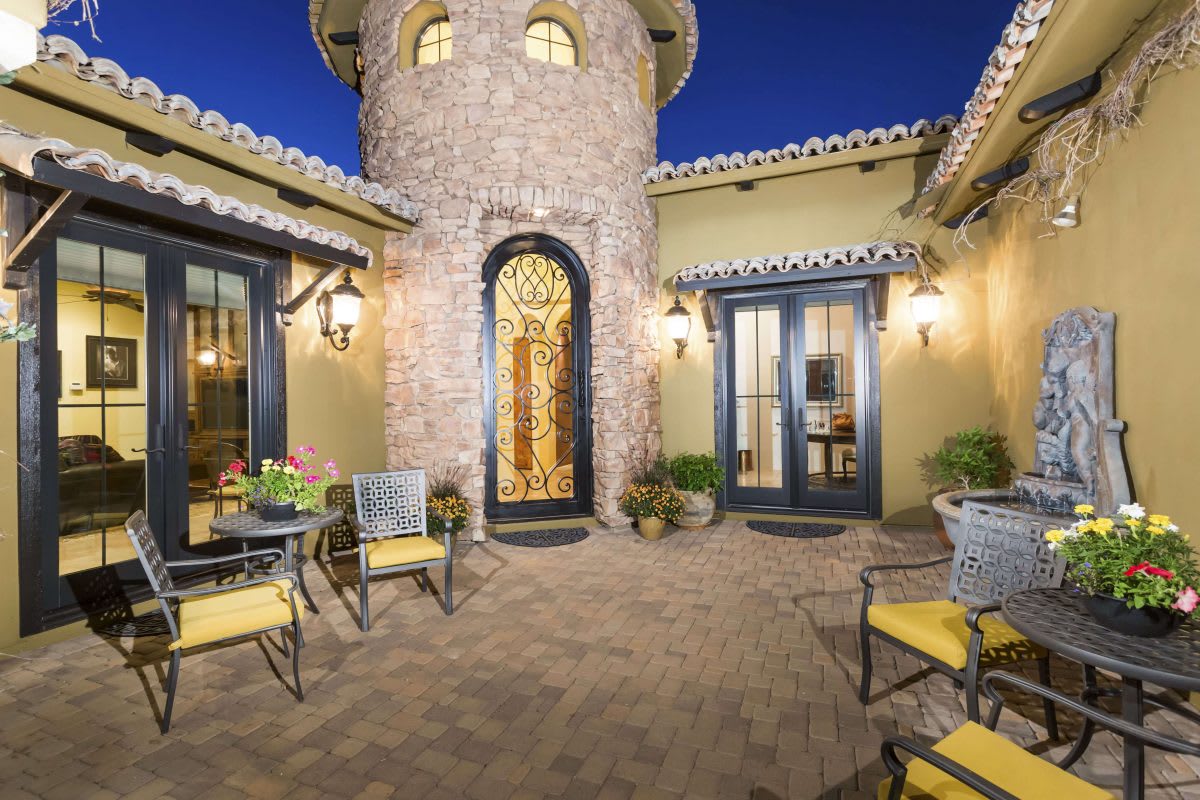 Outdoor blinds/shades. Choose water and mildew–resistant outdoor curtains for function and aesthetics. Shade screens are helpful for blocking the unwanted sun. Consider electric shades that can be raised and lowered with a touch of a button. Sail shades are also a popular choice to permanently shade a specific area.
Fire pit. Enjoy our beautifully protected night skies while gathering around a fire pit to roast marshmallows and tell stories. Every budget has unique options, including fire pits that use glass or stone for a more decorative appeal. Be sure to locate them in an open area away from structures. Some town codes require permits, so do your homework first.
Potted plants. Placing potted outdoor plants in your patio living space creates a soft blending of indoor and outdoor ambiance. Choose plants with varying heights and textures and use pots of all shapes and sizes.
Gardens. Raised vegetable and flower gardens can give you the experience of growing your own food in yards that have the space. Even small spaces can hold a vertical garden mounted on a patio wall with herbs and flowers.
Water feature. There is almost nothing more relaxing than the sound of a small waterfall or fountain. Be sure to get the plumbing and electrical right to save money and to keep it safe.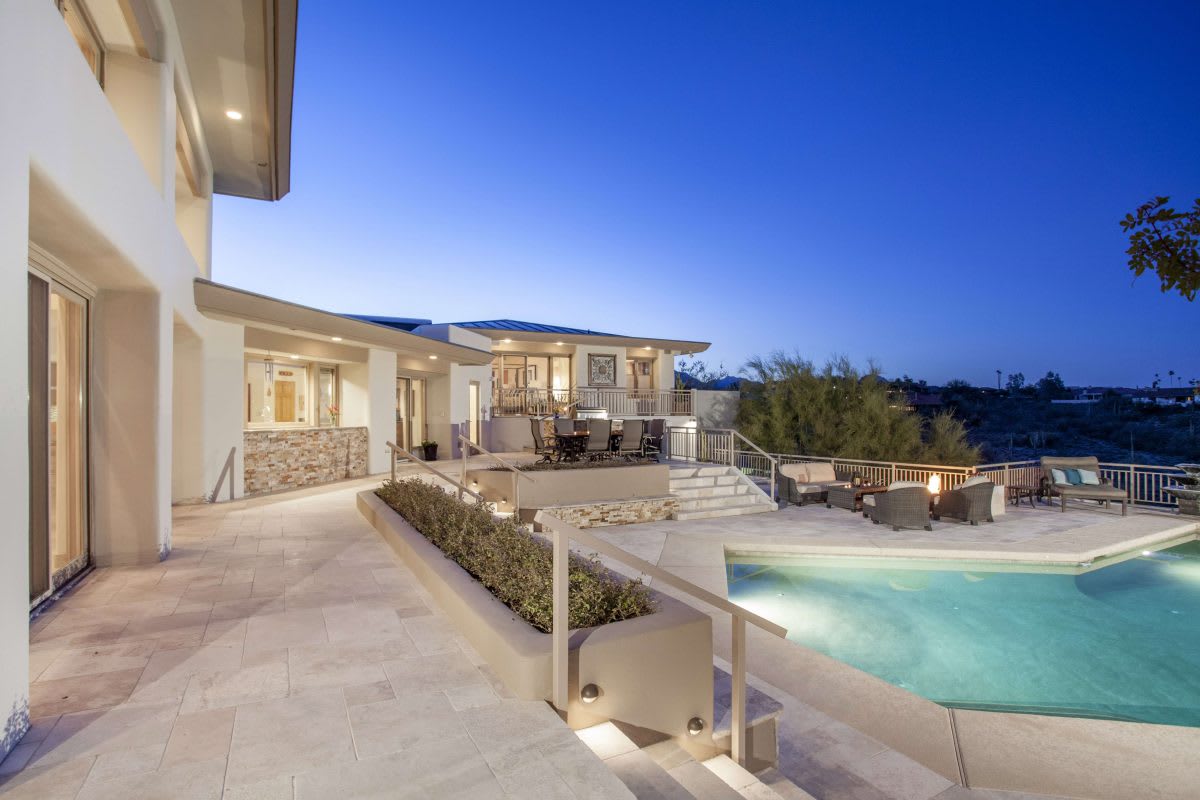 With our long season of mild outdoor weather each fall and spring, functional and cozy outdoor spaces are prized by Arizona homeowners. Boost the value of your home while extending the indoors into the outdoors.