If you are looking for an easy day trip where you can spend your time in the outdoors, a visit to the cliff dwellings of Tonto National Monument is a great choice.
Built over 700 years ago by the Rio Salado people, these two cliff dwellings are the best-preserved architectural evidence of the Salado culture. They were built in natural caves, using rock, sand, saguaro ribs, and water to construct walls and ceilings. These materials were readily available nearby, but the pine and juniper used for roof beams were carried in from the surrounding mountains.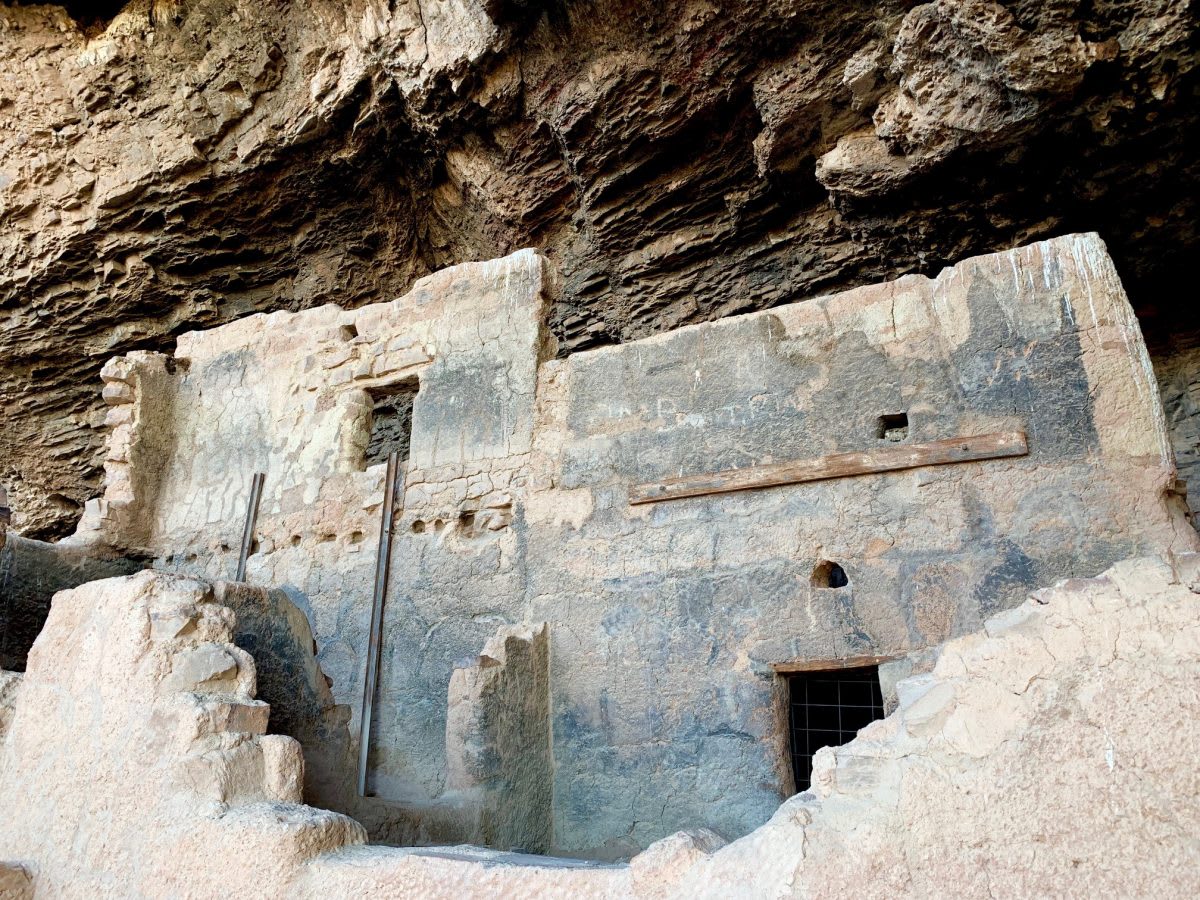 The Lower Cliff Dwelling may have housed 40-60 people in about 20 rooms while the Upper Cliff Dwelling had about 40 rooms and a 100-gallon cistern for storing water. Hearths remain intact in many of the rooms and the black soot can still be seen on the roofs of the caves.
The Salado people farmed in the Salt River Valley where they developed a thriving culture. Although they hunted and gathered, they also cultivated cotton, corn, beans, and squash using dry farming methods. They are well-known for their fine craftsmanship in architecture, pottery, textiles, and other artifacts. Some of these can be see in the Visitor Center museum.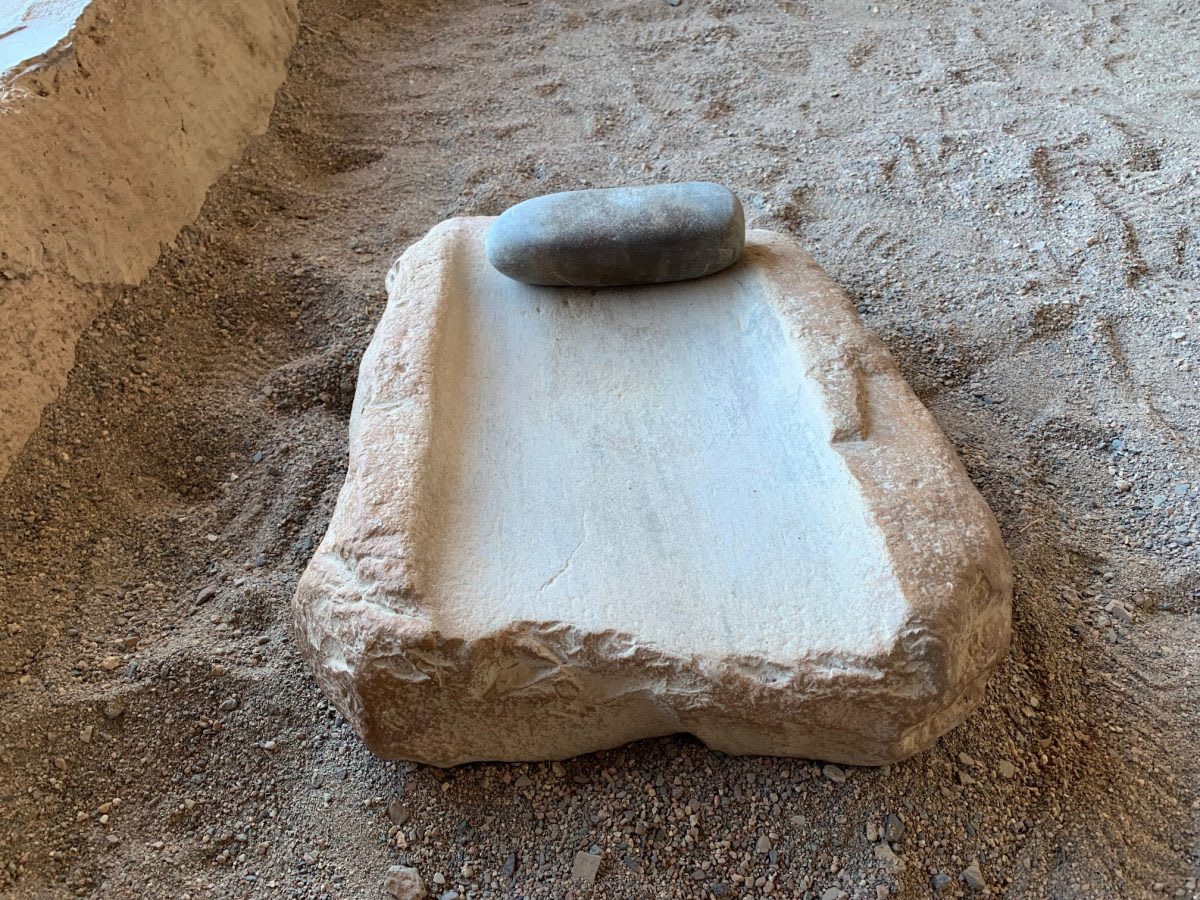 On May 7, 2019, Tonto National Monument was designated an International Dark Sky Park. This protection prevents the park from creating light pollution that would obscure the night sky that was seen by the Salado hundreds of years ago. Archaeologists believe the Salado used the night sky to navigate extensive trade routes throughout the entire Southwest. It was also important for tracking the changing seasons so they could create an agricultural calendar specific to their area.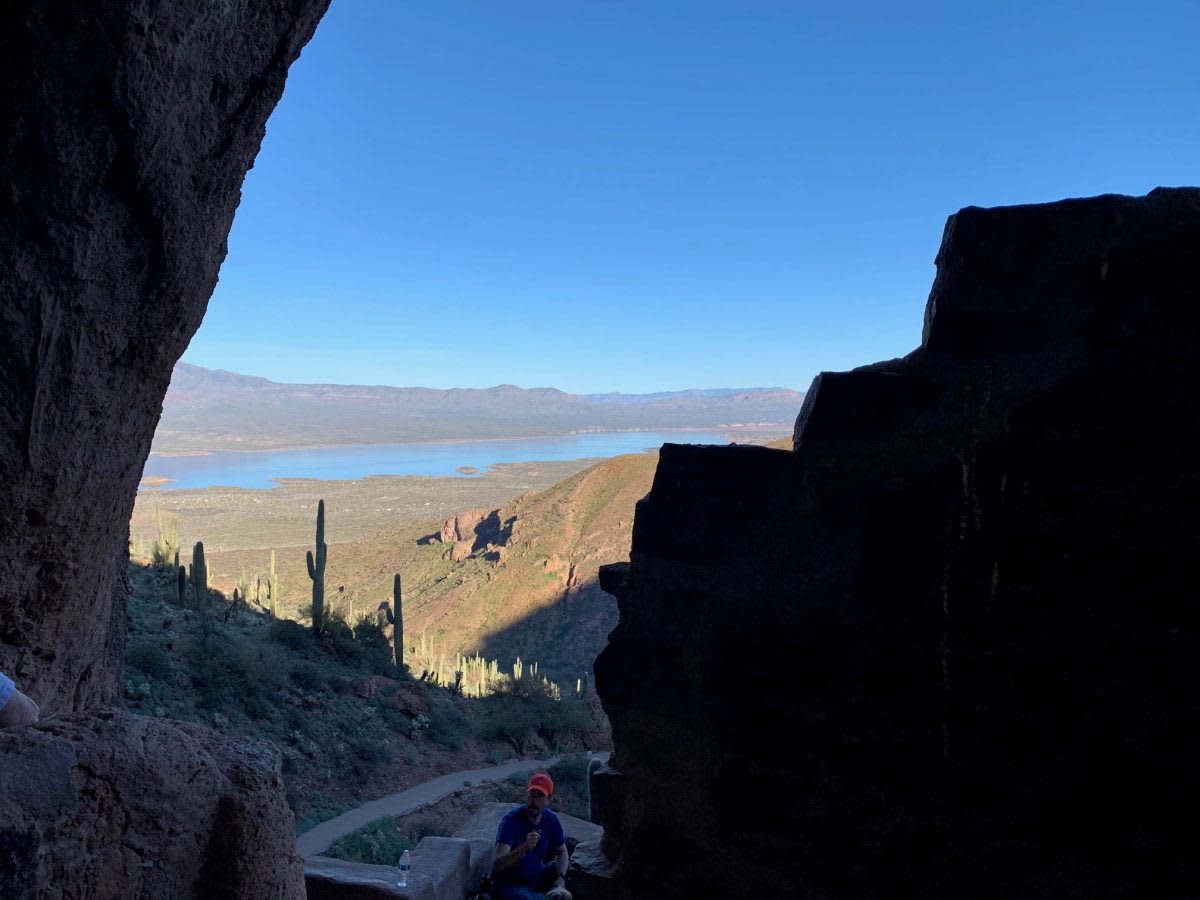 Tonto National Monument offers Night Sky Programs from November through April. This is in keeping with the National Park system's motto of "Half the Park is After Dark". If you decide to visit this area, plan to hike up to the cliff dwellings during the day, eat a picnic dinner or stop by the Roosevelt Lake Marina's Ffinch's Waterfront Kitchen & Bar, then return for an extraordinary night sky experience.