Are you ready to escape the chill of northern winters and bask in Fountain Hills, Arizona's warm, sunny embrace? The Sonoran Lifestyle Team with RE/MAX Sun Properties invites you to discover the joys of winter living in the heart of this vibrant community. Imagine waking up to breathtaking mountain views, enjoying a stroll to nearby restaurants, and immersing yourself in the local events that make Fountain Hills special.
Ease of Condo Living
Living in a downtown condo in Fountain Hills offers a hassle-free, low-maintenance lifestyle. Many condos have amenities such as pools, fitness centers, and secure parking. With maintenance and landscaping taken care of, you can spend more time enjoying the activities and events Fountain Hills has to offer.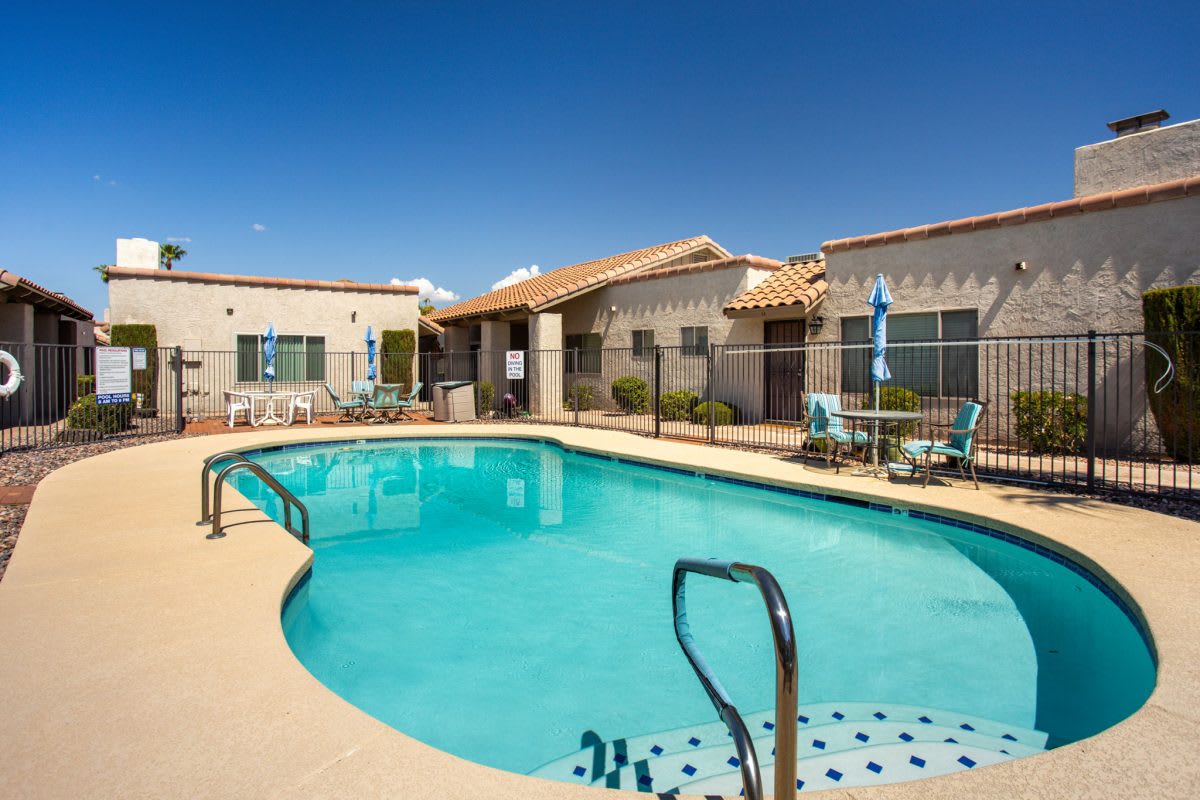 12012 N Saguaro Blvd, FH
Activities Galore
Fountain Hills boasts a plethora of activities for residents and winter visitors alike. With over 300 sunny days a year, you'll have ample opportunities to explore the great outdoors. Adero Canyon and McDowell Mountain Regional Park are just a stone's throw away, offering hiking and biking trails for all skill levels. For golf enthusiasts, 4 world-class courses, the picturesque Desert Canyon Golf Club provides a stunning backdrop for a round of golf.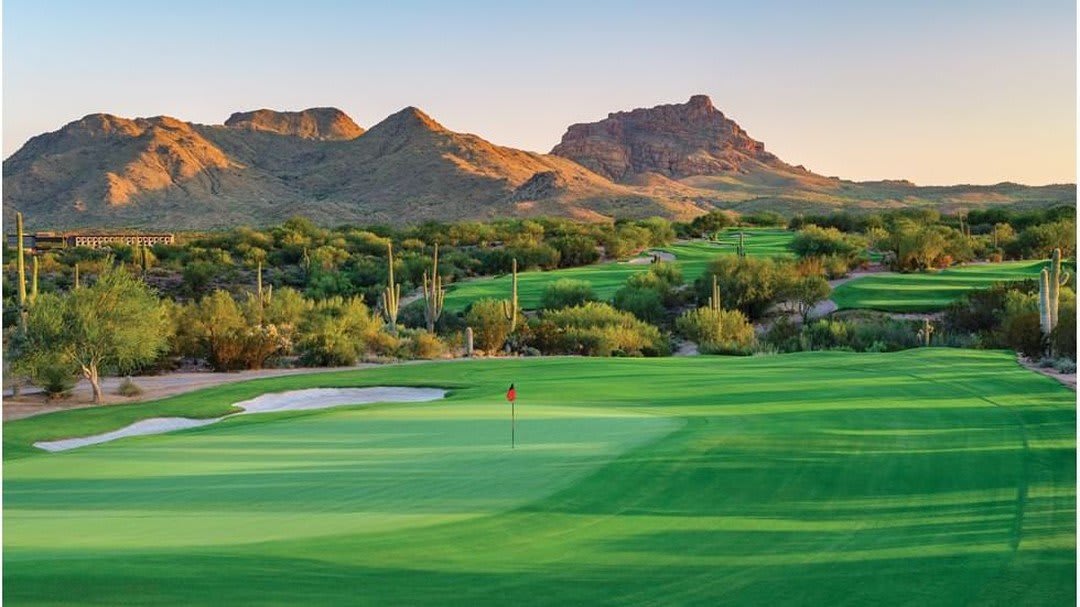 We-Ko-Pa Golf Course
Walkable Downtown
One of the greatest attractions of living in a downtown condo in Fountain Hills is the walkability of the area. Stroll along the Avenue of the Fountains, a charming promenade adorned with world-famous fountains that shoot water higher than the Statue of Liberty. Spend a day exploring the 150 pieces of public art on display in the heart of town, The downtown area offers a variety of shops, cafes, and restaurants, all within easy walking distance. You'll quickly become acquainted with your neighbors and immerse yourself in the tight-knit community.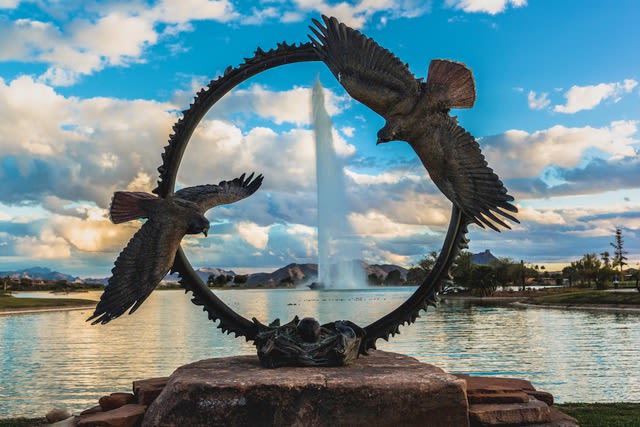 The Fountain and one of 150 pieces of public art to explore
Ideal Winter Weather
Bid farewell to snow shoveling and icy roads – Fountain Hills offers a mild and pleasant winter climate. With daytime temperatures averaging in the 60s and 70s during the winter months, you can enjoy the outdoors year-round. The clear blue skies and comfortable temperatures make Fountain Hills an ideal winter destination.
Local Events
Fountain Hills is a hub of cultural and community events. The Fountain Hills Great Fair, held in October and February, is a celebrated arts and crafts festival attracting visitors from all over. The town also hosts Live Music Concerts, Farmer's Markets, Car Shows, a Thanksgiving Day parade, and 5K, Holiday lighting, Irish Fest, ensuring there's always something exciting happening.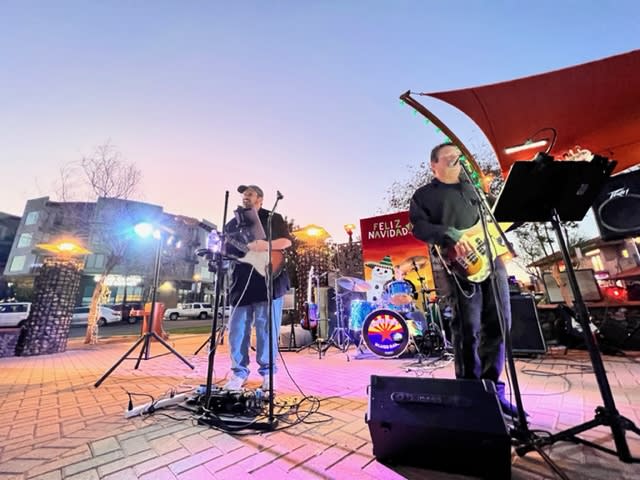 Condo Living in Fountain Hills – Concert on the AVE
Experience Downtown Fountain Hills
The Sonoran Lifestyle Team at RE/MAX Sun Properties is dedicated to helping you make the most of your winter escape to Fountain Hills. Our downtown condos provide the perfect setting for enjoying the walkable downtown area, the unbeatable weather, breathtaking views, delectable dining, and the lively local events that define this remarkable community.
Ready to embark on your winter adventure in Fountain Hills? Contact us at 480-837-1331 today to explore our listings and discover the perfect downtown condo to call your winter home.