"Eat, Drink, and Be Murdered" takes center stage at The Batchelor's Pad BBQ in Fountain Hill. This innovative and original interactive murder mystery theater event invites you to be part of the action while you dine, laugh, and sleuth your way through a hilarious and fun-filled show! With a tantalizing three-course meal, and an enthralling plot, get ready for a night you'll remember from the Fountain Hills Theater.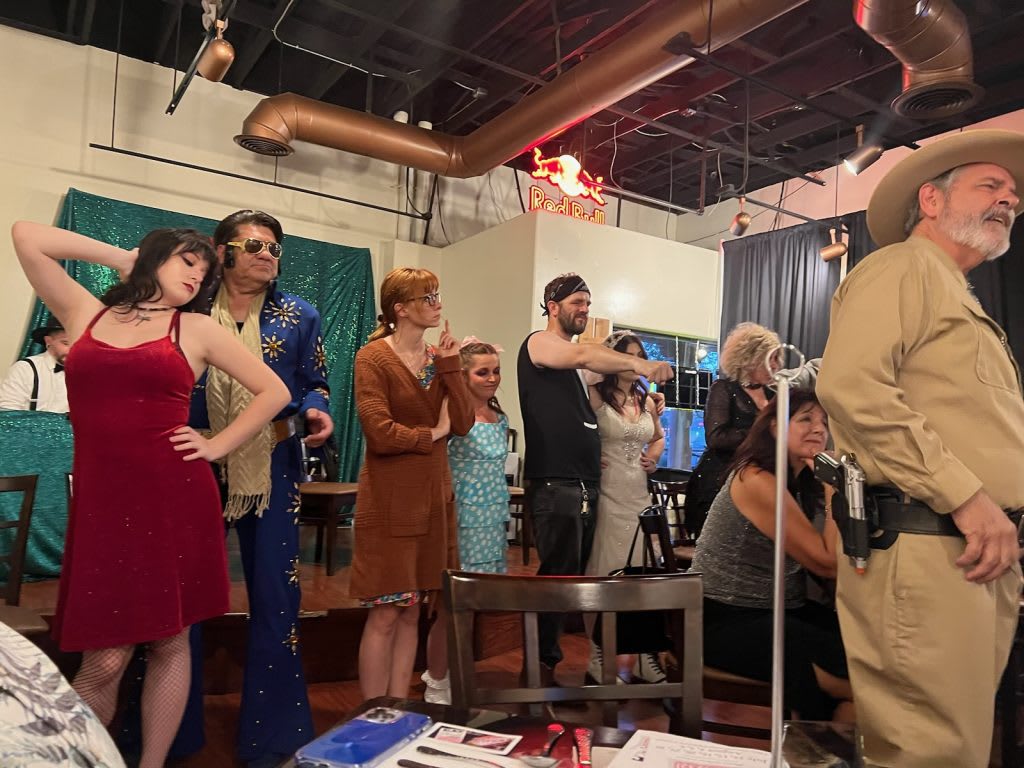 Cast of Eat, Drink and Be Murdered
Unravel the Mystery:
As the curtains rise, you find yourself in the midst of a captivating murder mystery set in the glitzy world of Las Vegas. Blackjack White, the notorious owner of the Pearly Gates Gambling Emporium, has been murdered, and it's up to you and your fellow diners to solve the case! Throughout the evening, you'll join a motley crew of Las Vegas denizens, each with their own secrets and motives, as they scramble to unmask the killer.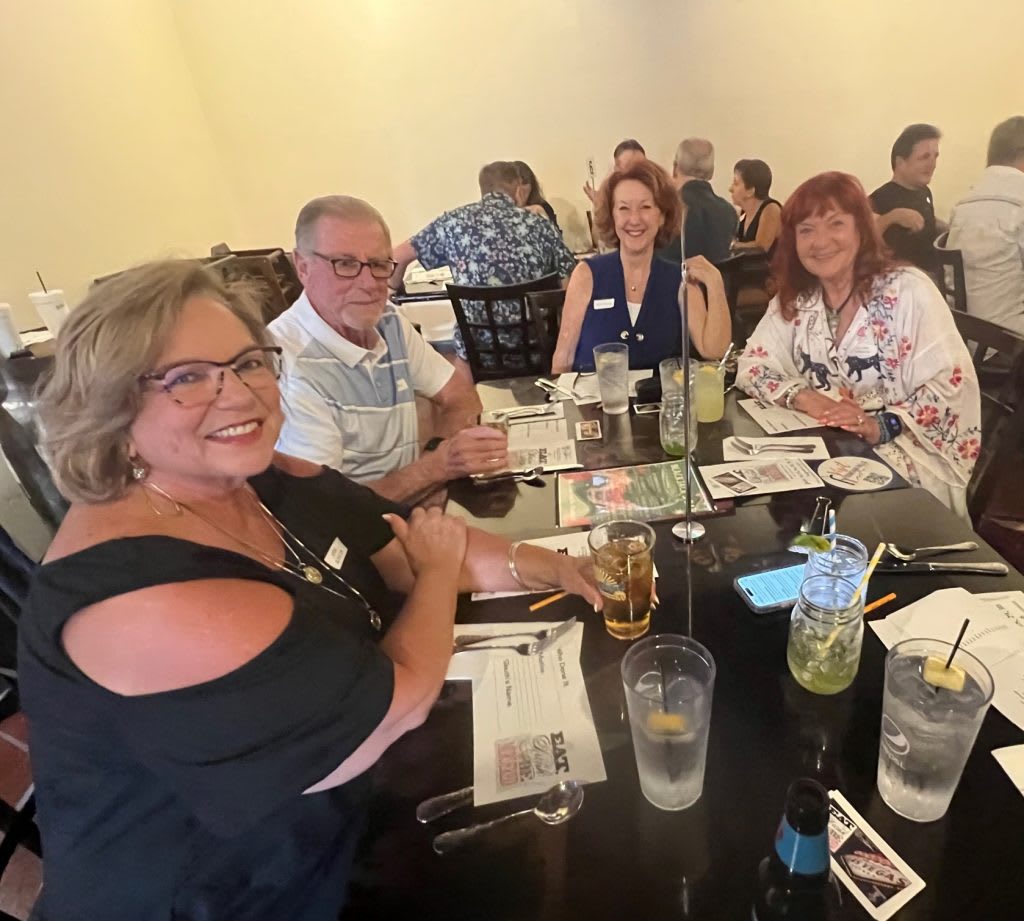 Delicious Three-Course Dining Experience:
As you immerse yourself in the plot, indulge in a mouthwatering three-course meal that will leave you craving for more. Kickstart your culinary journey
Batchelor's Pad BBQ
salad starter, setting the stage for the delectable main course option: tender brisket. Accompanied by flavorful beans and bread, the main course is sure to delight your taste buds. And for a sweet finale, savor the delightful key lime pie shooter that is sure to leave you satisfied.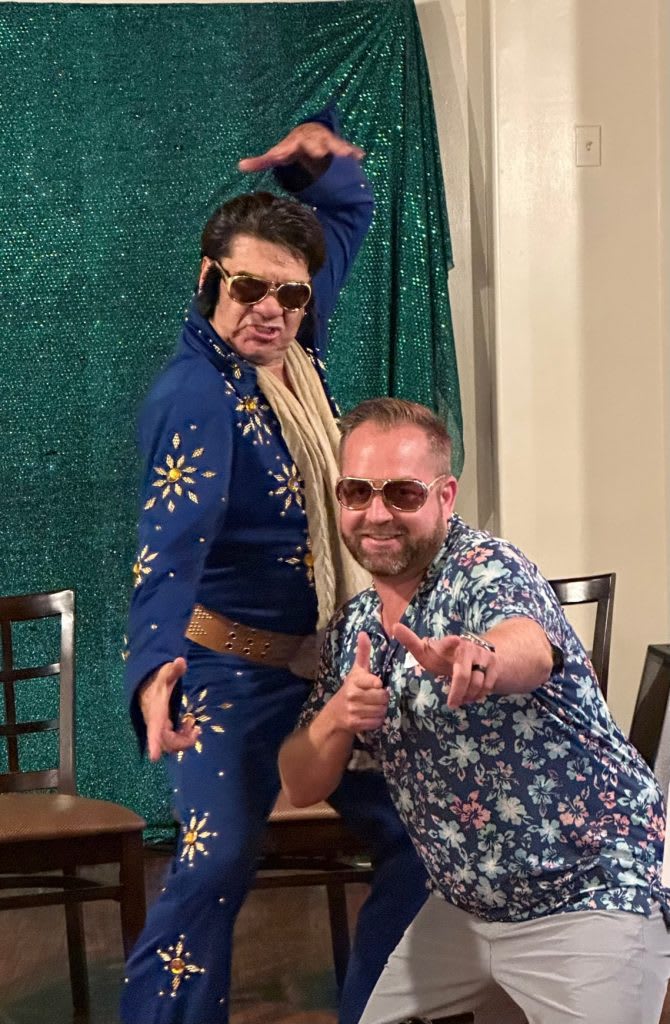 Official winner for the Elvis dance moves
Unseat the 'King of Rock and Roll'
The competition is fierce, and every guest wants to be the first to solve the whodunit mystery! As the evening unfolds, laughter, wit, and clever conversations will fill the air, all while you attempt to unseat the 'King of Rock and Roll' and reveal the murderer. The tension rises as you race against time to solve the case, creating a rousing and immersive experience that keeps you engaged till the very end.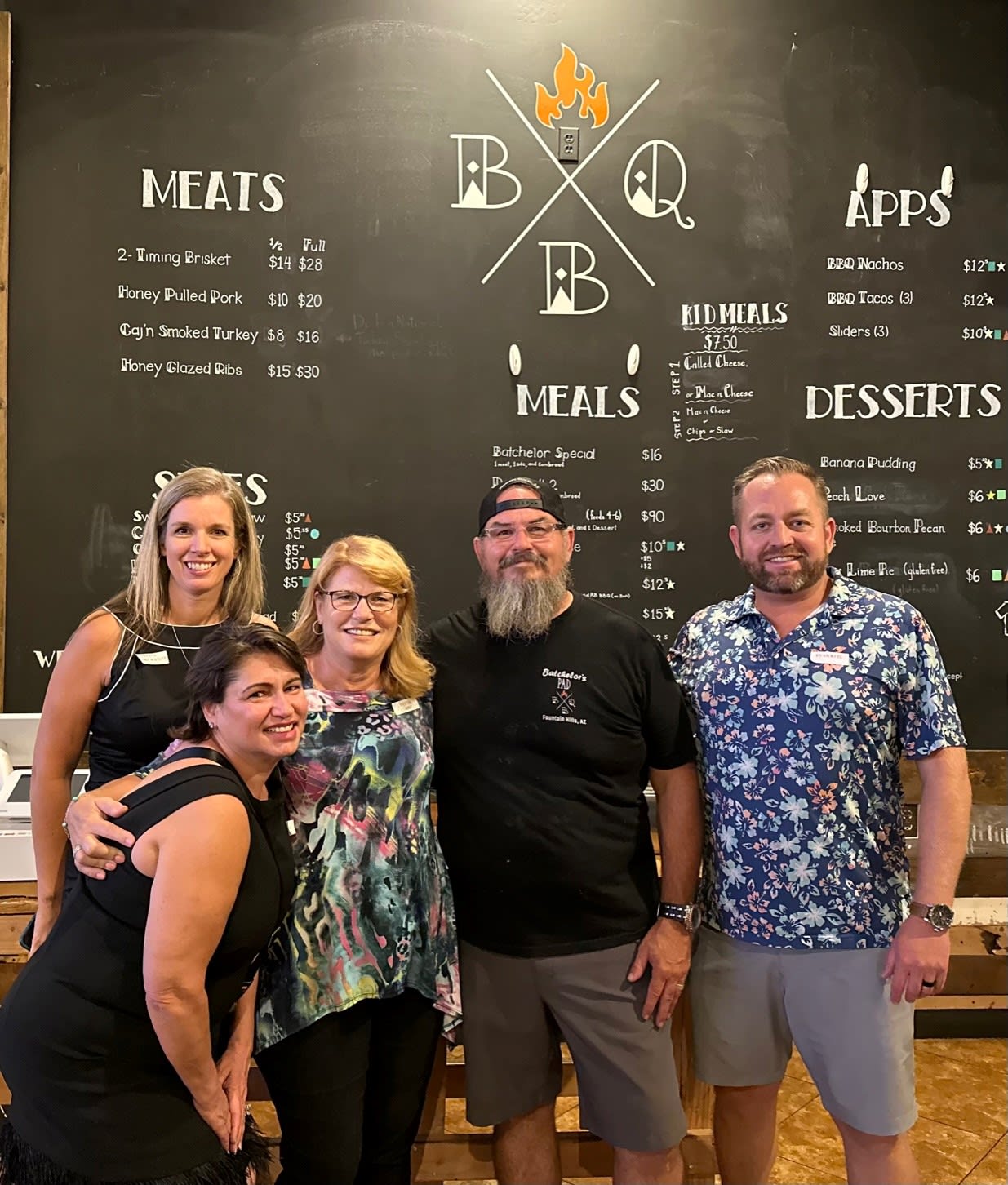 Sonoran Lifestyle Team with Eric Batchelor
The interactive theater experience was a night to remember! The Sonoran Lifestyle team had a fun night of laughs and good cheer with their 30 closest "victims", friends, and clients. Thank you to Batchelor's Pad BBQ and the Fountain Hills Theater for an entertaining evening of murder mystery theater. Check out the upcoming performance
here
from the Fountain Hills Theater.