In Fountain Hills, nature and history come together to create a wonderful place for artists and art lovers. Whether it's the sun painting the sky hues of orange and red at sunset or the desert showing off its vibrant flowers, every part of our town is a canvas waiting to be explored.
Here's a simple guide to adding an artistic touch to your visit.
FIND OUR PUBLIC ART
If you're strolling through Fountain Hills and want more than just scenic views, keep an eye out for our public art. There are over 150 sculptures, paintings, and fountains along Avenue of the Fountains, Fountain Park, and Centennial Circle. Inside the Community Center and Public Library, you'll find even more, from bronzes to murals, creating a diverse art collection.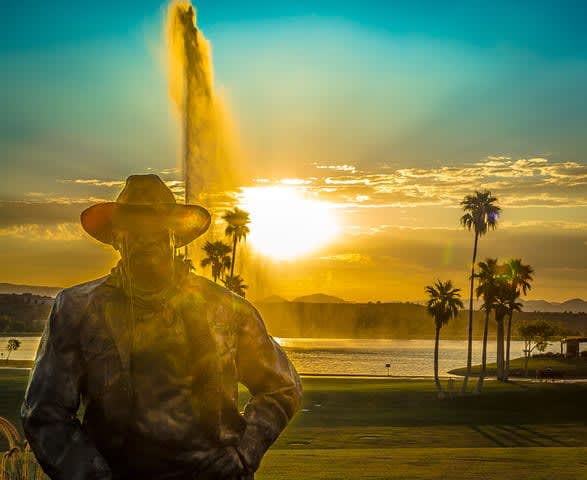 THE STORY BEHIND THE ART
This incredible collection is the result of over 20 years of collaboration between the Fountain Hills Cultural and Civic Association (FHCCA) and other community members. It proudly stands as the largest display of public art in Arizona.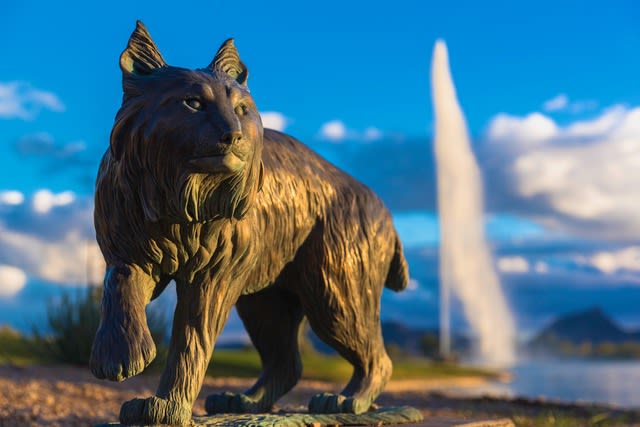 HOW ART GETS CHOSEN
The Public Art Committee, working with Town staff, plays a crucial role in choosing and placing art in our town. Sometimes, specific art is chosen, an artist is selected for a project, or the town receives a gift or loan. New art is also made possible through the Town's public art fund, which ensures that developers contribute to public art in our community.
TAKE A SELF-GUIDED ART TOUR
To explore these art installations at your own pace,
click here
to download an art walk map. Immerse yourself in the creativity that makes Fountain Hills a special place.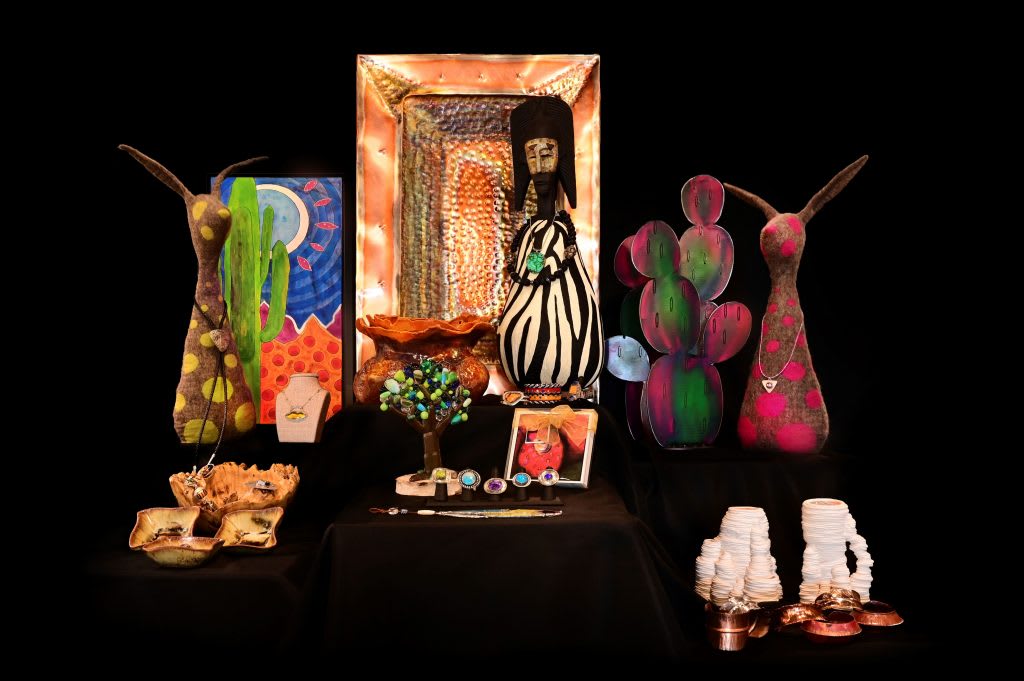 Fountain Hills Artist Gallery
Feeling inspired after exploring the vibrant local public art of Fountain Hills? Why not bring a piece of this artistic magic home with you from one of our local artists.
Fountain Hills Artist Gallery
Fountain Hills Artist Gallery
is home to a group of 30 creative, dedicated, local Arizona artists. The gallery is owned and operated by this group of artists and, when visiting the gallery, you will enjoy beautiful, one-of-a-kind works of art, features wall art, sculpture, jewelry, and ceramics using mosaics, gourds, glass, fiber, and other materials in a relaxed, friendly atmosphere. . located at 16858 E Avenue of the Fountains.