Are you ready to experience relaxation and rejuvenation in the heart of Fountain Hills? Let's explore some of the most luxurious health spas, including The Spa at the Inn at Eagle Mountain Golf Course and Adero Hotel. It's time to treat yourself to the ultimate spa experience.
Spa at the Inn at Eagle Mountain Golf Course
Nestled within the pristine landscape of the Inn at Eagle Mountain Golf Course, The Spa is a true haven for wellness enthusiasts. Surrounded by breathtaking desert views, this spa offers a full service of rejuvenating treatments that cater to both your body and soul.
Imagine starting your spa journey with a soothing deep-tissue massage to release any tension from your day on the course. Follow that with a revitalizing facial, designed to leave your skin glowing and refreshed. The experienced therapists at The Spa are dedicated to ensuring that every visit leaves you feeling utterly pampered.
Spa at the Inn at Eagle Mountain Golf Course is a sanctuary where you can unwind, refresh, and recharge. The Spa at the Inn offers monthly memberships so you can plan your self-care retreats.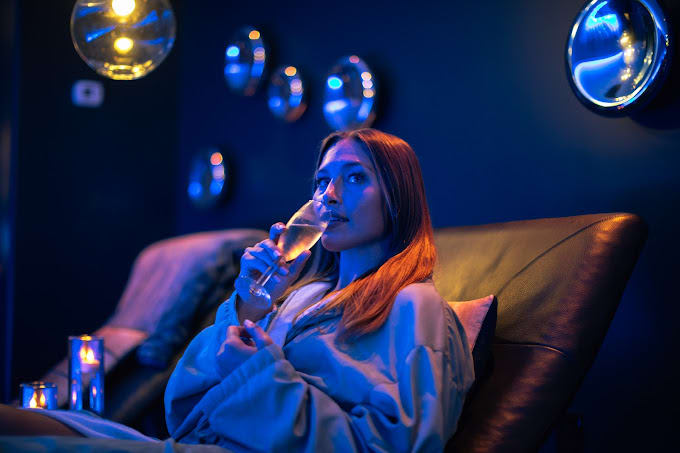 Adero Scottsdale Resort's Tranquil Oasis
For those looking to elevate their spa experience, the Adero Scottsdale offers a luxurious retreat that's second to none. This boutique hotel, part of the Autograph Hotel group, is located in the pristine McDowell Mountain Regional Park and is renowned for its breathtaking views, serene atmosphere, and world-class hiking.
The Adero Spa is a hidden gem in Fountain Hills, known for its holistic approach to wellness. Immerse yourself in their signature body treatments, like the Desert Nectar Honey Wrap, which uses locally sourced honey to nurture your skin and enhance your well-being. The tranquil environment and personalized care make Adero Spa a perfect escape from the hustle and bustle of your day.
The Sonoran Lifestyle Team is excited to share these hidden gems with our clients and friends. Plan a day and escape to the Adero Hotel, or visit The Spa at Eagle Mountain Inn for your next getaway. It's the ideal way to cap off a day of exploring and experiencing our beautiful hometown.
Contact Us
to explore the exceptional real estate opportunities in Fountain Hills, where luxury living meets the allure of the Sonoran Desert.